Books to Get You Out of a Reading Slump
Over quarantine, I, like many others, have rekindled my obsession with buying and reading books. By obsession, I mean buying 30+ books in the span of a month and a half, completely transforming my TikTok For You Page to solely BookTok content, and flying through books (I'm currently reading my 16th book this year). That being said, I know a lot of people that are not readers but would really like to be. Many people have a hard time finding books that are interesting to them, and as a result, they just don't read. Well, if you are one of those people, you're in luck! I've done nothing with my life since November besides read and buy books, so I've been able to get a pretty good list of recommendations going. Here are the books that I think will get even the non-readers to read. 
(These are in no particular order)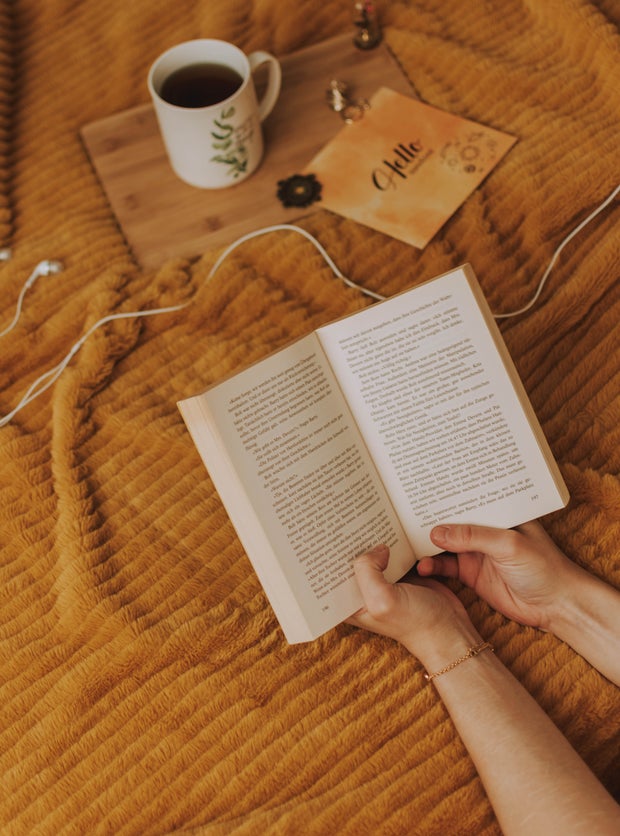 Photo by fotografierende from Pexels
It Ends With Us by Colleen Hoover
This book is seriously life-changing. I would have to say that this is one of the best books I have ever read. Literally - I read it in a day, and it's almost 400 pages. This book will have you attached to the characters and story before the first chapter even ends. Also, I can promise you this book is not about what you think it is. If you're looking for a book that draws you in on the first page and takes you through a rollercoaster of emotions, this is the book for you!
The Hunger Games Series
I know this is an older series, but there's still quite a bit of people out there who have never read it! The Hunger Games is not just a series for 12-13-year-olds. In fact, I reread these books in December and found that I only appreciated the story and its relevance even more. This book brings suspense, love, action, and everything in between! If you haven't read these books, you're seriously missing out.
This Is Where It Ends by Marieke Nijkamp
When I tell you this book is absolutely heartbreaking, I'm not exaggerating. This book takes you through a school shooting from the point of view of four students at school and will leave you sobbing and with a shattered heart. This book does cover some intense subject matter, so if that's not your thing, I would maybe skip this one!
Fool Me Twice by Carrie Aarons
Okay, so this book is definitely cheesy, not gonna lie. But, I ate this book up and read it in two days because, despite it coming across a little Wattpad-ey, I was addicted! The characters will definitely pull at your heartstrings a little bit, but if you're looking for something that's not too taxing on your emotions, check this book out!
In Five Years by Rebecca Serle
And back to heartbreak. This book is another quick read, but it will definitely have you reaching for the tissues. My heart was shattered into pieces at the end, and I seriously felt like I was missing part of me after (in the best way, of course). I absolutely loved this book and thought everyone should read it.
Concrete Rose by Angie Thomas
If you've read The Hate U Give by Angie Thomas, you need to read Concrete Rose. It's the prequel to The Hate U Give and covers Maverick (Starr's dad) in his journey to becoming a father and navigating life as a single parent. This was another one I just couldn't put down! Angie Thomas just has a way of reeling you in and keeping your eyes glued to a page.
The Inheritance Games by Jennifer Lynn Barnes
OMG. This book is insane! At first, I was a little taken aback because it does jump into the plot almost immediately, but that just means it grabs your attention right away! If you enjoy mystery and puzzle solving, I would read this book! The ending had me craving more (and the sequel doesn't, unfortunately, come out until September).
You Are the Everything by Karen Rivers
Another heartbreaker (can you see what type of books I gravitate toward?). I also read this book in one day because it's so great. The story follows Elyse and Josh after they are the sole survivors of a plane crash. It has a love story, and a twist ending that will leave you sobbing. I couldn't recommend it more!
Then She Was Gone by Lisa Jewell
This book will have your jaw on the floor when you finish it. I seriously was so encapsulated by the plot the entire time, and it's absolutely insane. You can kind of figure out where it's going about halfway through, and it will still shock you when you find out. It's a kidnap/mystery story, so if that's your thing (even if it's not, honestly), read this!
The Picture of Dorian Gray by Oscar Wilde
If you're like me, maybe you've always wanted to get into the classics but have struggled to do so. This book is perfect for those of us who tend to struggle with old literature. It's relatively short (a little over 200 pages) and is written, so that won't have you reaching for a dictionary (thankfully!). I really enjoyed this book! If you want to get into the classics but are scared to try some more daunting ones, I would start here.
The Seven Husbands of Evelyn Hugo by Taylor Jenkins Reid
If you're on BookTok, you've seen this recommended. It's for a reason! I absolutely loved this book, despite it being completely different from what I expected. It's split up into seven parts, so it's a book that provides great stopping points, although I doubt you'll want to put it down. This book tells a woman's entire life story, so there's a lot packed into the pages. You'll laugh, you'll cry - just read it!
Of course, I could keep going, but I would never be able to stop! If you've wanted to get into reading, I'd really recommend reaching for these titles. Just try not to spend upwards of $150 in a month on books like a certain someone (ahem, ahem) once you get sucked into the world of books. Happy reading!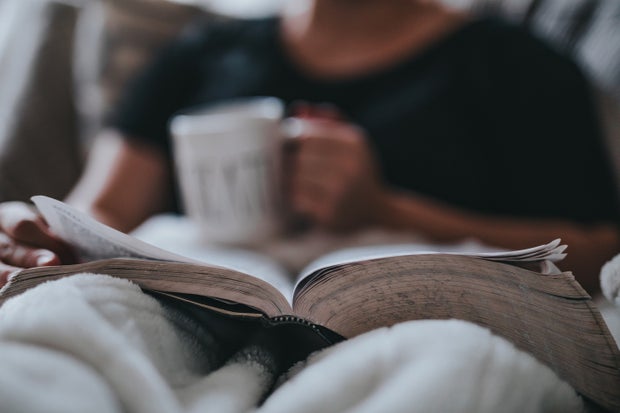 Photo by Nathan Dumlao from Unsplash