It is still March and therefore it is still National Women's History Month and thank goodness because there are way too many women that are integral to our history books to fit into just one article. In my last post, I wrote about 10 of the most well-known women in United States history who if you didn't specifically know, you may have been familiar with their names. For this article I want to highlight some really phenomenal women from around the world who did and continue to change the course of history! Though you may not have known their names before you clicked on this article, you will after!
10 Total Badass Women Throughout History
1. Margaret Hamilton
Originally Margaret Heafield, Margaret Hamilton was a computer scientist and much more! She created the term software engineer to describe her work, which was creating computer codes that were used on NASA's Apollo for the first mission to the moon. During this time when computer software was not being taught anywhere, Hamilton was one of its trailblazers. In 2003, Hamilton received NASA's Exceptional Space Act Award and in 2016 received the Presidential Medal of Freedom from President Barack Obama. Margaret Hamilton wasn't just a great female software engineer; she was one of the world's first software engineers and one that helped land men on the moon!  
2. Coretta Scott King
For most people, Coretta Scott King is most widely known as the wife to Martin Luther King Jr., but Mrs. King was an incredible civil rights activist in her own right. Additionally, King was an author, a singer, a women's right's activist, and gay right's activist. King was one of the first gay right's activists calling in 1983 for the Civil Rights Act to include gays and lesbians in their protections. Mrs. King used her singing abilities to create Freedom Concerts to help fundraise for the Civil Rights movement. After her husband's assassination, Mrs. King built the Martin Luther King, Jr. Center for Nonviolent Social Change. She also worked to establish Dr. King's birthday as a national, United States, holiday. In 2004, Mrs. King was awarded the Gandhi Peace Prize as a tribute to Gandhi's ideals of economic and political transformation. The Coretta Scott King Award for Authors, established in 1970, commemorates her achievements and awards outstanding African American authors and creators for their work. Mrs. King was a wonderful woman who should be remembered for her strength, creativity, and selflessness.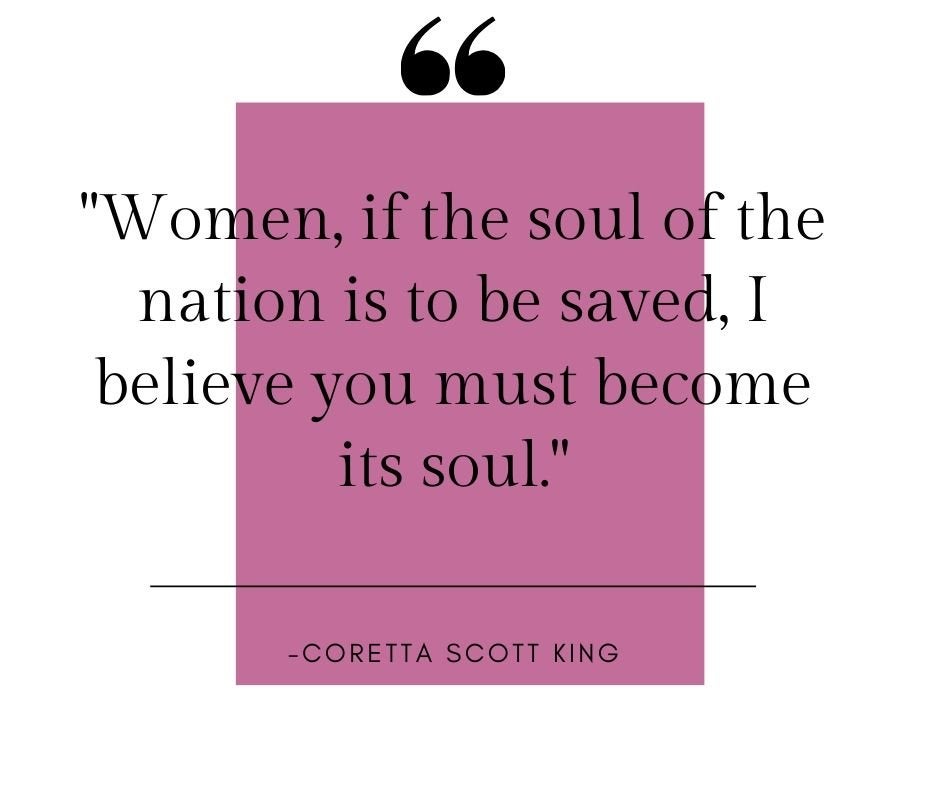 3. Rosalind Franklin:
You know how you know what DNA is? You can thank Rosalind Franklin for that knowledge! Franklin was a scientist who concentrated her work on X-ray crystallography and physical chemistry. Franklin's work at King College in London led to the discovery of the double helix structure of DNA. Franklin's research also extended to RNA, and the polio virus. Franklin died at the young age of 37 in 1958 of bronchopneumonia, secondary carcinomatosis, and ovarian cancer which could have potentially resulted from X-ray radiation exposure. In 1962, Franklin's partner's James Watson, Francis Crick, and Maurice Wilkins shared the Nobel Prize in Physiology or Medicine while Franklin received NO awards because of the Nobel Committee's choice to not make posthumous nominations. I call bullshit. While her work did not receive awards, it was fundamental to the knowledge of science that we have today.
4. Mariya Oktyabrskaya
With a last name that you probably can't pronounce, Mariya Oktyabrskaya is one of the most BADASS women on our list! Born in Russia in 1905 as one of 10 children, she did not have the easiest life. At the age of 20, she married a Soviet army officer and was intrigued with military matters. After her husband's death in 1941 while fighting in the war, Oktyabrskaya sold her possessions to pay for a tank to donate to the war efforts with only one stipulation: she be the one to DRIVE it! She fought against Nazi Germany in World War II with her tank that she named "Fighting Girlfriend." Like I said, total badass, remember the name! 
5. Rita Levi-Montalcini
Thank goodness for women in science! Levi-Montalcini was a neurobiologist best known for her work in discovering the nerve growth factor, which was the first described growth factor of small protein-like molecules used to talk to each other. I am no scientist, but I can promise you that this discovery was no easy task and Levi-Montalcini cracked the code!! Because of her work in the sciences, Levi-Montalcini was awarded an Italian Nobel Prize and became the longest living Nobel laureate at the age of 100 years old. Levi-Montalcini's success did not come without obstacles as she lost her assistantship in an anatomy department in 1938 when a law barring Jews from working at a University position was passed. Levi-Montalcini took this time to set up a laboratory in her bedroom and studied chicken embryos' nerve growth fibers. Her persistence to her passion speaks volumes and science was lucky to have her brilliance!  
6. Marie Curie
While we're on the topic of science, we should talk about one of the original pioneers of advancement in the science of radioactivity and for advancing women's place in science as well. First of all, Marie Curie literally came up with the term radioactivity! This was what most of her research/work was focused on as she developed ways to isolate radioactive isotopes, conducted studies on how to treat neoplasms, and during WWI developed mobile radiography units so that X-rays could be done at field hospitals!! While her scientific achievements are incredible, she created a landscape for women in the STEM fields that had never before existed! Curie was the first woman to win a Nobel Prize, in 1903, the first woman to win TWO Nobel Prizes, and the ONLY person to win a Nobel Prize in TWO scientific fields (physics and chemistry). While you may have known her name, now you know how vital she was to the study of science and to women's ability to study science. THANK YOU, Marie Curie!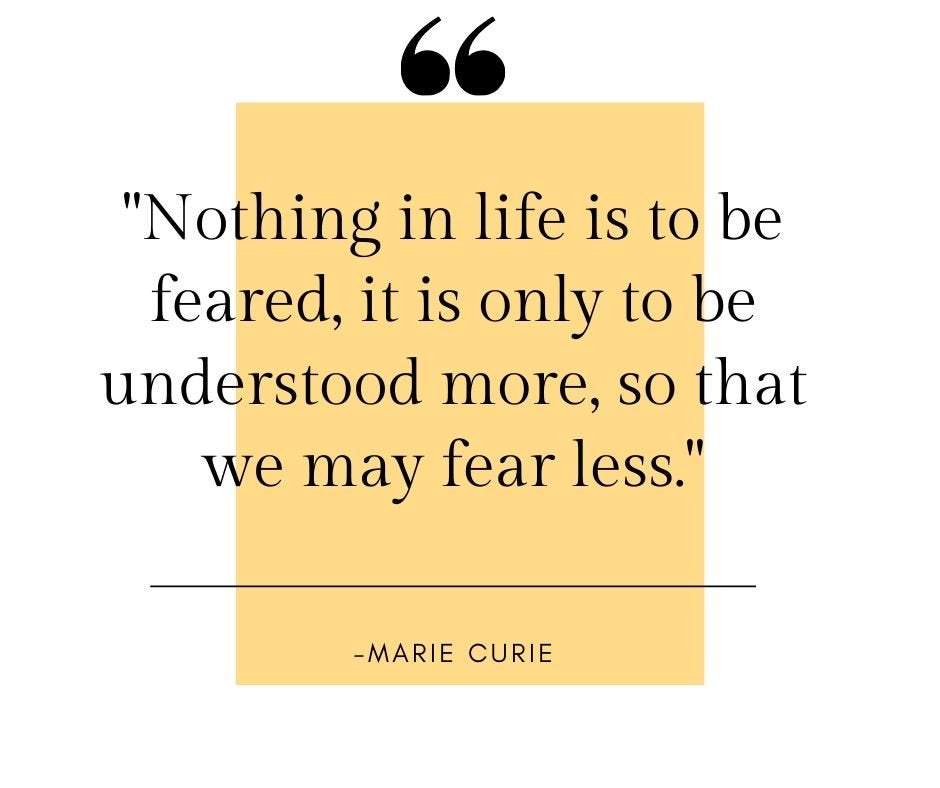 7. The WASP's
Okay, this one is a little different because it's not a single woman, but a group of incredible women! WASP stood for Women Airforce Service Pilot's; the group was formed in 1943 during World War II in order to free up male pilots from their flying duties so they could fight in battle on the ground. You might be thinking, "wow, that sounds super awesome why have I never heard of them before?" This is because although it was created out of military necessity by some military officials, the WASP organization had no official military standing. These women answered the call of duty! Though the organization began in 1943, it merged with the Women's Flying Training Detachment (WFTD) in 1944. During their time serving, WASP members flew over 60 million miles transporting military aircrafts, towing live anti-aircraft's as target gun practice, transported cargo, and simulated strafing missions. Of the organization, 38 women lost their lives and one woman disappeared. In 2009, the women were awarded a Congressional Gold Medal for their work, which was AMAZING! These women faced uncertainty with bravery and took their duties in stride while putting their lives on the line! A Congressional Gold Medal is great, but let's just make more people aware of these amazing women! 
8. Frances Kelsey
Frances Kelsey, originally Frances Oldham, was another force in the science field. Kelsey graduated from McGill University with her Master of Science in 1935. Upon graduating, Kelsey was encouraged by a professor to write a letter to one of the leading researchers in the pharmacology field, EMK Geiling. Geiling, seeing that Kelsey's name was Frances, assumed she was a man and hired her to work alongside of him. During her work with him, Geiling was retained by the Federal Drug Administration to research suspicious deaths relating to elixir sulfanilamide, in which Kelsey helped. While researching with Geiling, Kelsey earned her Ph.D. in pharmacology. Kelsey was hired by the FDA in 1960 to be a drug reviewer. During this time, she refused to authorize thalidomide for market purchase because she had concerns about its safety. It was later learned that thalidomide caused serious birth defects and that Kelsey's concerns prevented thousands of cases. Kelsey was awarded the President's Award for Distinguished Federal Civilian Service by president John F. Kennedy. Her commitment to her values and drive to achieve greatness proved to save lives!
9. Josephine Baker
We've discussed so many distinguished women in science and math, but there were also women breaking molds in the entertainment industry, one trailblazer being Josephine Baker. Baker was an American born dancer and actor whose career took off in Europe. Baker was often in France and is quoted as saying, "I have two loves, my country and Paris." When France declared war on Germany in WWII, Baker was recruited to be a SPY for French military intelligence! After the war, Baker was awarded the Croix de guerre from the French military for her aid. In the United States, Baker was an active member in the Civil Rights movement who was offered unofficial leadership in the movement by Mrs. Coretta King Scott. Her work in the Civil Rights movement involved adopting children of different ethnicities that she referred to as the "rainbow tribe." Josephine Baker left a legacy on this world with her charisma, optimism, and desire for change, Baker was a true star!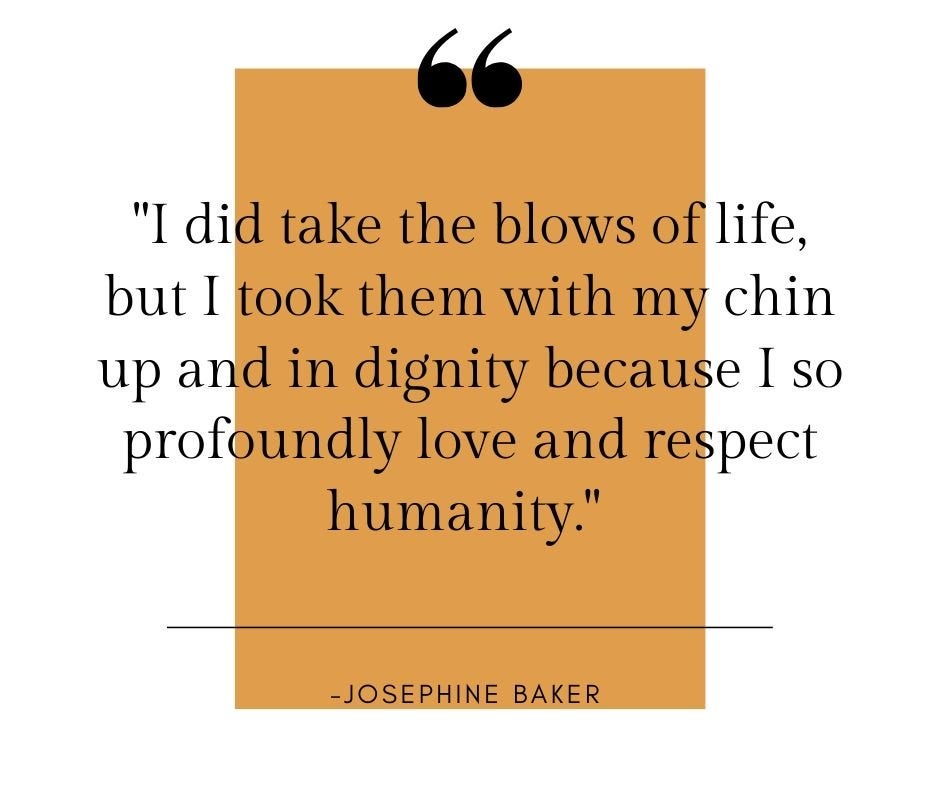 10. Fei-Fei Li
Most of the women in history I've discussed have already died and left their legacy but the last woman I want to highlight is STILL making history. Fei-Fei Li is a Chinese-born computer scientist currently working as Stanford's Human Centered Artificial Intelligence Institute's co-director. With her groundbreaking and ongoing research into artificial intelligence, Li has published over 200 scientific articles in top journals. Her current research is in AI + healthcare, cognitively inspired AI, machine learning, deep learning, and computer vision. Fei-Fei Li, much like many women around us, is currently making history!
As the last woman on our list of ten highlights, badass women in history are NOT just found in history books! There are women out there each and every day who refuse to accept the ordinary and are brave enough to take chances that will change the world. Some days it is a scary world we live in, but like all the women listed above, the word challenge does not scare us. So, moving forward in this time where we are faced with uncertainty and fear, remember that in uncomforting times, we grow! Stay badass ladies!