As a college student, I know how tough it can be to make sustainable choices without spending a fortune. I used to only have a slight idea that global warming was a thing and that it wasn't good for the planet. But I had always thought that it was something we need to worry about in the future, and not something that needed to be thought about in the here and now. But this isn't the case anymore.
Making sustainable choices is more important now than ever before. It's hard to know where to start, which is what I struggled with for a long time. I took a gen ed class last summer and it made me realize that I need to change. I realized how important it is for me to do my part in helping the environment.
Just googling "ways to be environmentally friendly" can be overwhelming. This is why I'm here – to help you get started with just a few simple adjustments in your everyday routine that can make a big difference in your ecological footprint and your wallet.
8 Ways To Reduce Your Ecological Footprint
Recycle
College students are notorious for buying pre-packaged food that is easy to cook. How are most of these foods packaged? Cardboard. This can be easily recycled! I live in an apartment that is supposed to have recycling easily accessible, however, I still haven't found where I can recycle in my building. (How easily accessible…) That didn't stop me from recycling my cardboard boxes from the many microwave meals that I eat each week. I put a crate in my closet where I have a little extra space. My roommates and I compress and recycle our cardboard. If you are in the Iowa City area and don't know where you can recycle, I always go to Iowa City Restore on Scott Blvd., about a ten-minute drive from campus.
Use reusable cotton makeup removers
I realize that not everyone wears makeup every day, but an incredibly simple way to lessen your waste is to buy reusable cotton removers. Although they are more expensive than regular cotton pads, over time you will be saving money!
Buy environmentally friendly shampoo and conditioner
A lot of popular shampoos and conditioners are already environmentally friendly and if you use those great job! If you aren't sure, the back of the bottle will usually indicate if it is good for the environment. This is another switch that is great for the environment but doesn't have to be expensive! Shampoo and conditioner are necessities, so simply finding a product that works for you and helps the environment is a win-win. It also helps that shampoos and conditioners that are environmentally friendly are almost always better for your hair, too!
Eat less meat
Mass meat production, especially beef, produces a lot of methane into the environment which a large contributor to the rising global temperatures. A few options that would benefit the environment more would be buying meat, like ground beef, from a local meat market. Chicken, although it still isn't great for the environment, is a lot better to buy than beef.
Buy reusable K-Cups
If you drink coffee or tea using K-Cups, subbing those out for coffee grounds and a reusable K-Cup is a great way to save money and lessen your waste. Then you can make your coffee as strong as you like and get even more caffeine out of it, too.
Walk, bike, or use public transportation
Walking is great exercise and helps lessen the gas that goes into the atmosphere. On a campus as big as Iowa's, biking is a great option if you're a mile away from campus, like me. If you don't like either of those two options, public transportation is a quick way to get around, although it has a small cost. Iowa City has so many great bus routes that run throughout the day and most city bus routes also have student discounts!
Air dry your laundry
For those college students that have to pay for their laundry, buying a drying rack for your clothes is a great alternative! Over time it will save you money, and you are also helping the environment. Sounds like another win-win to me! If you have a washer and dryer in your apartment/house, using a drying rack can also make the cost of your electric bill go down since laundry uses a lot of electricity.
Get a reusable water bottle
Reusable water bottles are a great way to lessen your carbon footprint! Not only are you throwing less away but you are also helping stop them from being mass-produced. I invested in a Hydroflask two years ago and I have to admit, they are definitely worth the hype. My water stays cold all day which is amazing because if you're like me lukewarm water is a no-go. Plus, I have definitely started drinking more water since I invested in a nice reusable water bottle which isn't only good for the environment but great for me!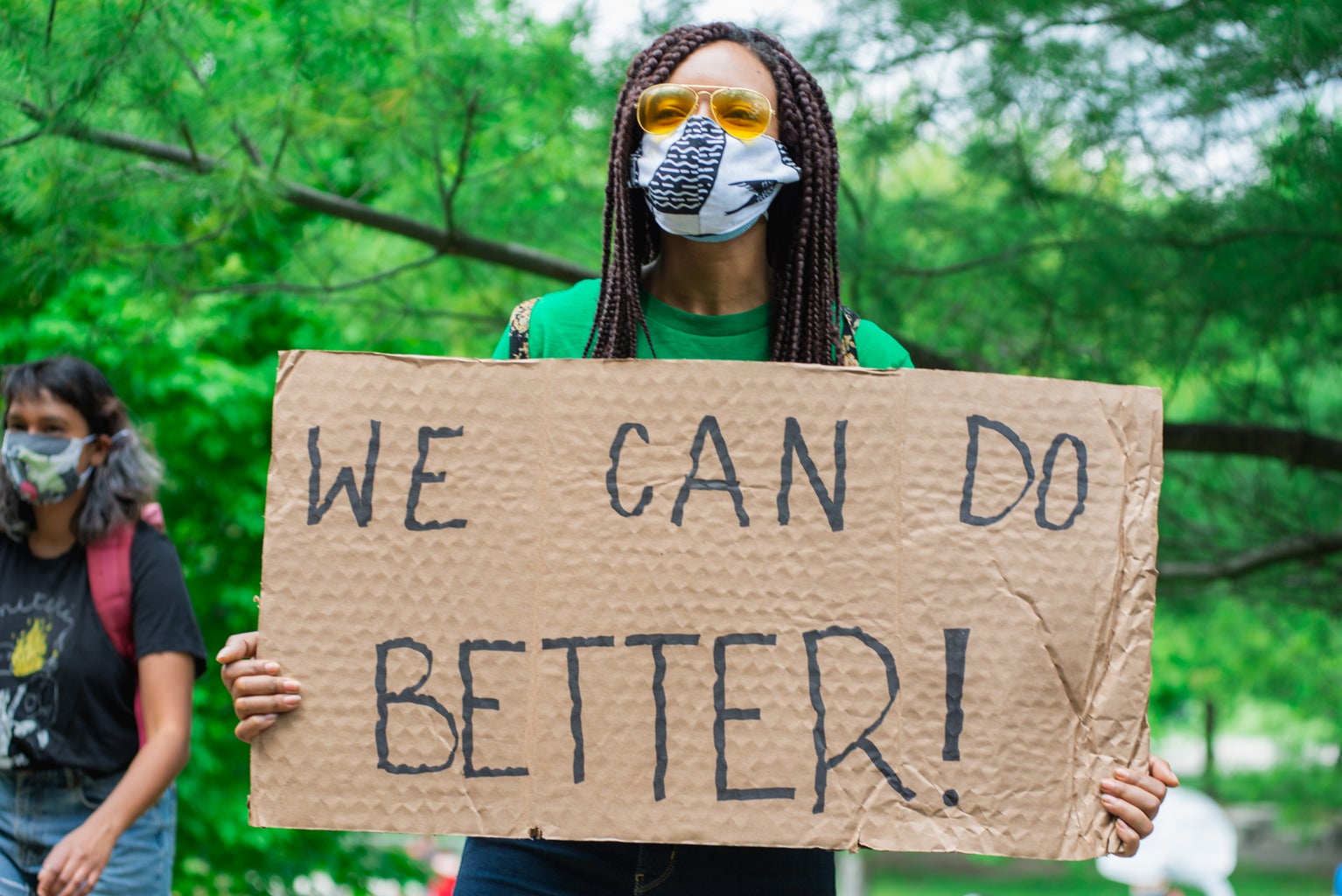 I made an Amazon shopping list with some of the things I have that I think are great options for other college students.
If you're curious about how your actions impact the environment, take this Footprint Calculator quiz.
It is never too late to start saving our planet! Every little bit helps and can be a great first step to making a change. We are no longer living in a time where "someday" can help the environment, but we are at the point where "someday" has to be "today". It's time to take charge of your sustainable habits and make a change in your daily life to help save the planet.