8 Things To Do When You Get Dumped The Day Before Valentine's Day
1. Cry.
Cancel anything you have going on for the rest of your day. A hug from your mom and a venting session with your girlfriends is a must. Getting out your emotions and letting the waterworks flow is essential to the healing process, and let's be honest—the timing sucks. 
2. Eat.
Go to the grocery store immidately and buy any and every tub of ice cream and Fannie May chocolates that you want. You can afford a night or two of emotional binge eating.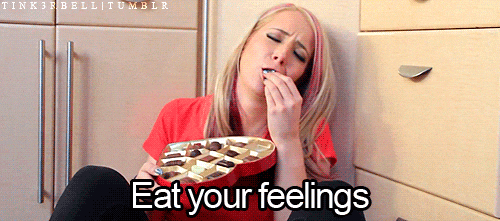 3. Delete him off of all social media.
Delete his number, remove or block him off of Twitter/Instagram/Facebook/Snapchat, and don't even think about trying to creep him from here on out. Trust me, you don't want to know what he's doing with his life, and it only helps to not have his name pop up on your news feed.
4. Make sure you have plans for tomorrow night (GNO).
Call up any single girls you know and plan a night that you won't remember!
5. Make your way to the liquor store ASAP.
You're going to need vodka, vodka and more vodka.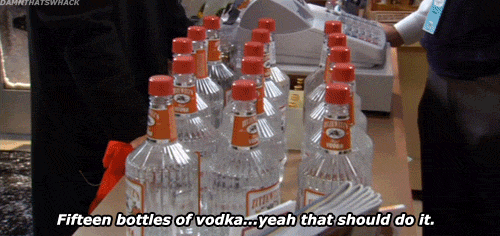 6. Get a hot outfit.
Hit the mall and find a hot new outfit that you can go out in to celebrate being single -- it's time to focus on yourself! Who cares about price tags right now? Just do what I do and justify it by saying, "I deserve it."
7. Black out.
Don't stay in and sulk about the breakup, go out and HAVE FUN! Your friends will understand you need a night of them taking care of YOU. So take those tequila shots and stay out all night!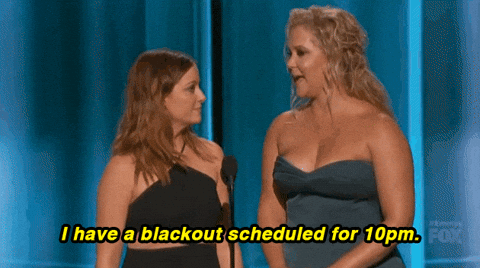 8. Read positive and inspiring quotes.
Remember that "everything happens for a reason," and know that getting over a breakup takes time. It will hurt, but as Marilyn Monroe once said "...sometimes good things fall apart so better things can fall together." 
Cheers and Happy Valentine's Day to all of my single girls out there -- this one's for you!