6 Podcasts You Should be Listening To
     If you are like me, you have probably been trying to find ways to fill your time lately. After awhile, you can only bake so many cookies and and play so many board games. I have found that podcasts are a great way for me to pass the time. Whether you are looking for some easy listening while you relax, a new way to get your daily news, or something to have on in the background while you study, there is probably something out there for you. Keep reading to find out what I have been loving lately. 
1. Thick and Thin by Katy Bellotte
Genre: advice/lifestyle
Typical episode length: ~ 45min​​
I do not have enough good things to say about this podcast. I found this podcast by Katy Bellotte through per a friend's recommendation and have not stopped listening to it since. The way Katy speaks makes it feel like you are sharing a cup of coffee with a friend. Each episode Katy discusses a wide array of topics ranging from life in New York City, to college, to being a content creator, to dating and so much more. I love the unfiltered and relatable tone of this series, and it will no doubt be a favorite of mine for some time to come. 
2. Don't Blame Me with Meghan Rienks
Genre: advice/comedy
Typical episode length: ~ 30-60min​
If you are looking for something a little more light hearted and humorous, this advice podcast titled Don't Blame Me is the choice for you. YouTube personality Meghan Rienks invites a different guest on her show each week and answers calls of her viewers asking for advice on about everything under the sun. I have found myself leaning in at times to gain valuable lessons and rolling on the floor laughing at others. You will not be disappointed, go give it a listen!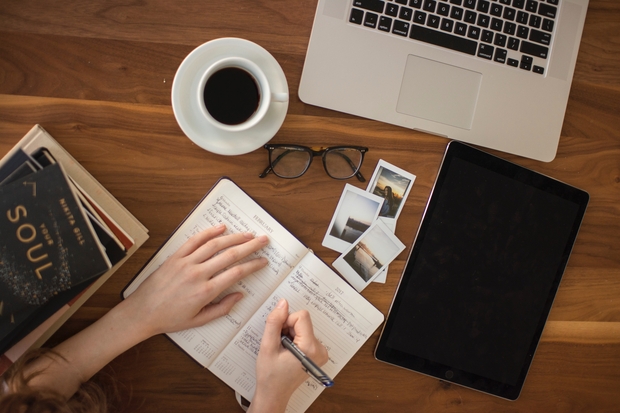 3. Rise Podcast with Rachel Hollis 
Genre: personal and professional development 
Typical episode length: ~ 60min
I've been following Rachel Hollis for some time now on Instagram and I absolutely love her content, so you can only imagine how thrilled I was when I discovered she has a podcast. Rachel is a New York Times Best Selling Author and well known m motivational speaker. Her podcasts (as well as the rest of her online presence) focuses on personal and business development. Rachel's spunky personality will have you on the road to self improvement in no time. 
4. Happy Hour with Jamie Ivey 
Genre: advice/interview/faith
Typical episode length: ~ 60min​
Have you been missing happy hour lately? No worries, Jamie Ivey has you covered with her podcast entitled Happy Hour with Jamie Ivey. Jamie is a southern mom with a beautiful family and a knack for making you feel like you have known each other for years. Each episode she invites a different guest on and interviews them about their career and life. Her podcast have covered topics such as raising a family, being a young women, raising adopted children, growing up in a trou bled home, and many other valuable lessons. Her episodes incorporate Christian themes and ideals. If you are looking for a casual faith centered podcast, this would be a really great choice for you. 
5. The Daily by the New York Times 
Genre: news/intellectual enrichment 
Typical episode length: ~ 30min
As college kids, we don't have a lot of time to sit down and read the newspaper or watch the news in the evening, so podcasts are the perfect solution to making sure we are still staying up to date while on the go. Most major news outlets have a daily podcast, but I have particularly been liking The Daily by the New York Times. The episode length is perfect for the commute to class, or since we aren't commuting much anymore, for listening to while you get ready in the morning. If you are looking to get some food for the thought you should definitely try The Daily out.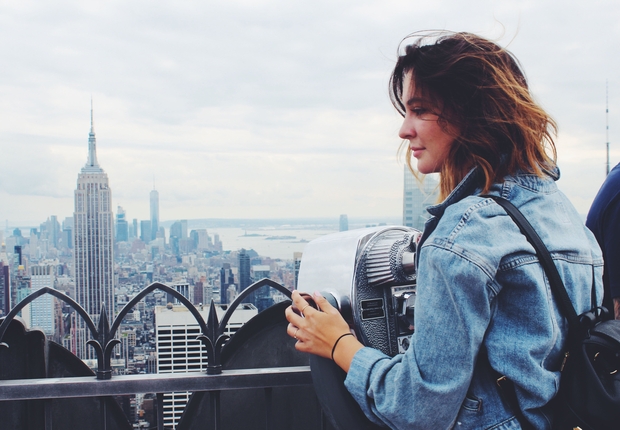 6. Hear for It by Her Campus Iowa
Genre: lifestyle/college life
Typical episode length: ~ 20min
It wouldn't be right to write a list of podcast recommendations without mentioning Iowa Her Campus' new podcast called Hear for it. Our girls Rachel and Hannah worked hard to put this together and it turned out to be an amazing audio extension of our Her Campus content. The girls plan to cover a variety of topics from beauty, lifestyle, fashion to Iowa City news and more. If you are looking to get to know our Iowa Her campus team a little better, this is your shot! You can find the podcast on Spotify or SoundCloud by searching "Her campus Iowa."
     These are just some of the many podcasts I love listening to and look forward to each week. While we may not get to sit down and share a meal or a drink with our best friends in this uncertain season, I've got to say I think these podcasts are one of the next best things. They have provided me with a lot of comfort and humor and I hope you can find that as well. Happy listening!