5 Trendy Fall Dates That are COVID Safe!
Everyone wants to get back out and go on fall dates whether it's with your significant other, a fall fling, or your best friends. Quarantine prevented so many trendy summer dates so it's a good thing we have fall! Here are 5 fun fall date ideas that are COVID safe and all things fall.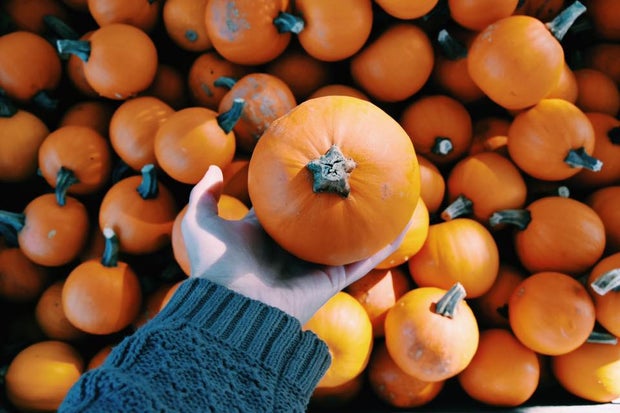 Anna Thetard / Her Campus
Pumpkin picking and decorating
The most iconic fall date is a trip to the pumpkin patch to take pictures in the fields of bright orange circles. To make a fun date out of it dress up with your significant other or even your friends, find your nearest pumpkin patch, and go wild. You can find a wide variety of pumpkins which can make decorating super fun. If you don't know where your nearest one is a quick google search could help solve that problem, and if there aren't any close many stores like Walmart or even Hobby Lobby have real or plastic pumpkins. After you have your pumpkins picked it's time for the decorating! You can carve or paint your pumpkins and get as creative as you want. If you get a plastic or foam pumpkin you can save it and put it out next fall. To find some inspiration try looking on Pinterest for simple carvings or even more specific patterns. You can find images or even print outs to help you achieve your look! Once you're done take some pictures and show off how amazing your date went!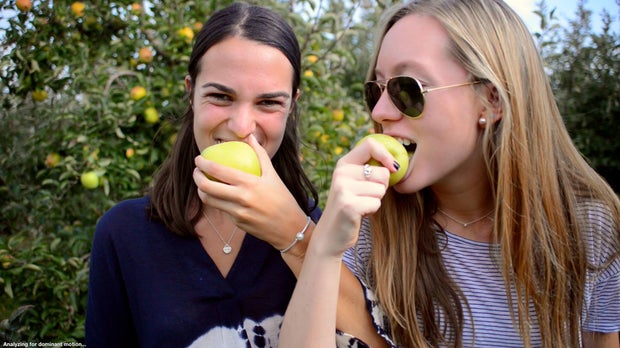 Alex Frank / Spoon
Apple orchard and photoshoot
Another date you may be able to find near your local pumpkin patch is a walk through an apple orchard. Not all states or towns have them so if you can find one, grab a group of friends, make it a double date, or even just you and your partner and go have fun! Apple orchards are great to take cute fall pictures under the trees or getting some action shots of the apple picking fun. A great addition to this date is taking the apples home and continuing the adventure by making something with them. You can have fun by baking an apple pie or cure a sweet tooth by making caramel apples. Don't forget to take pictures to document your newest fall adventure.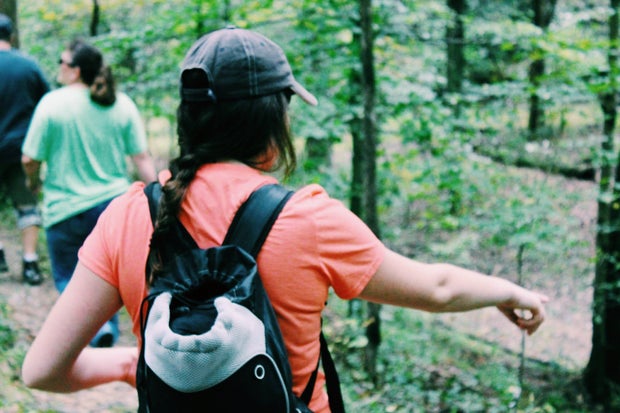 Celina Timmerman / Her Campus
Hike with a picnic 
Depending on your idea of hiking weather this one might need some preparation time, but a hike to a picnic destination is such a romantic fall date. Planning for the right weather can also help you plan the right outfit. If it's a bit on the chilly side you can go with a cute puffer vest and long sleeve with some leggings. Whereas if it's a bit warmer some leggings, a cute fall colored t-shirt, and some boots would be another perfect look. Now that you've planned your hike and hopefully your spot, you can pack your picnic. Filling a basket or a chilled bag that might be easier to hike with, you can pack fall treats, fruit, and the main dish. Some easy options to bring along would be sub sandwiches, pre-cooked pasta, or mainly items you can eat without having to cook or heat up. The last thing you'll need is a picnic blanket to layout your meal and cozy up next to your partner. Some cute picture ideas for this date would be as you're hiking holding hands or posing on some rocks in each other's arms. Or set up your camera to take some pictures while you're laying on your blanket and enjoying a romantic time.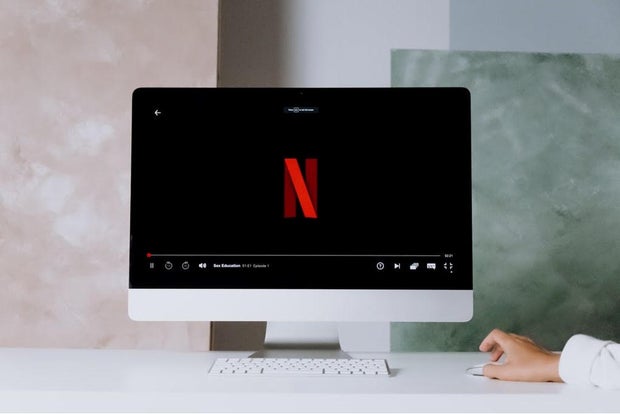 Photo by cottonbro by Pexels
Fire and a movie
With this next date idea, you can do it indoors or outdoors depending on your resources. If you have a fireplace, grab a blanket, your favorite snacks, and some movies whether they are Halloween themed or just your favorite comedy's. This is such an easy and fun date that you can do with your partner and not only have fun while being cozy but also spend time together just talking and laughing. For an outdoor option for this date set up a bonfire and have a computer or device, you can watch movies on. Sitting in chairs next to each other with a movie playing and marshmallows roasting you can star gaze, or just enjoy the night. With this date, you can add whatever details you want to make it special for you.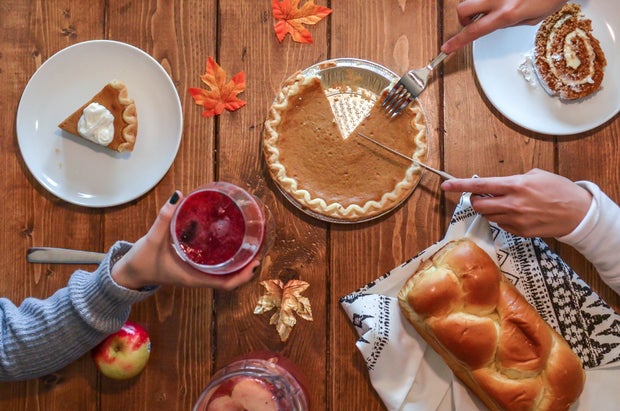 Photo by Element5 Digital on Unsplash
Bake a fun fall treat
For our final fall date idea, this one would be great with your partner or some of your friends. Baking or cooking can be super simple as long as you follow the recipe, which may be hard when you're also trying to make it fun. Pull out a playlist, try checking out the Her Campus Iowa Spotify, and get together all your ingredients. Some really good things to make for the fall are pumpkin pie, apple pie, rice crispy treats, and best of all sugar cookies that you can decorate for Halloween or fall! Baking something while listening to music is such a fun way to spend time with someone. Dancing around in the kitchen and eating cookie dough or frosting while you make a masterpiece that you then get to share with that person is so special. It's a way for you to bond and have fun while doing it. 
Overall, doing things outside is a great way to try and reduce your risk and still find something fun to do. I hope you find time to get out, stay safe, and make memories with whoever you choose to go on your fun fall dates with. Share your posts on Instagram and tag @hercampus or @hercampusiowa, we'd love to see what fun takes you have on these fall dates you'll wanna go on this year!