5 Romance Books To Get You Back Into Reading
Who doesn't love a good sappy romance? If you're anything like me and live for the cliche and romantic meet-cutes portrayed in the media, you've probably seen just about every rom-com, Hallmark movie, and steamy show out there. But what happens when you've watched everything three times over? I'm here to give you a few book recommendations that are guaranteed to make your heart melt and your heart race with their lovable main protagonists and hot love interests who can rival Simon Basset from Bridgerton.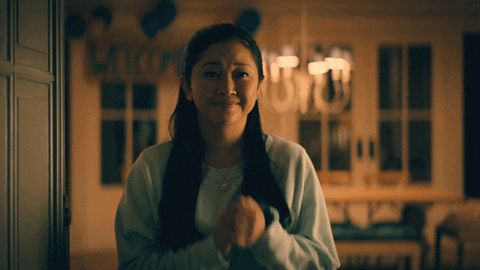 Netflix / Giphy
(This is also a PSA to everyone to watch To All The Boys: Always and Forever if you haven't already!)
1. Beach Read by Emily Henry
This story follows two authors in their prime: a curmudgeon sci-fi writer and a hopeless romantic romance author. Augustus and January are polar opposites when it comes to their writing style and outlook on life, and as old college rivals, they have nothing in common. Until fate puts them in neighboring beach houses for the summer. The two strike a deal to get them out of their creative ruts and switch places, taking on a bet to see if the grump can write a happy ending and if the romantic can write the next Great American Novel. 
2. Girl Gone Viral by Alisha Rai
Kat is a camera-shy ex-model, and Jas has been her bodyguard for the past decade. Kat craves anonymity and remaining in the shadows, and Jas's job is to keep her safe. The two have been pining each other for a long time, but are finally forced to face their feelings when Jas whisks her away to his family's farm after a video of Kat goes viral and questions about her identity start to arise. Alone in a remote setting with the object of her affections? It's a recipe for romance.
3. Get a Life, Chloe Brown by Talia Hibbert
After almost dying, Chloe has created a list to help her "get a life" and get out and enjoy the world. She's got seven tasks on her list but has trouble rebelling when she's written out step-by-step instructions of how to do so. In her efforts to live a new life, she enlists Red, a motorcycle riding, tattooed artist and handyman, to help her.
4. The Deal by Elle Kennedy
Hannah needs someone to teach her how to catch the eye of the guy she's been crushing on. Garrett needs someone to help him pass an Ethics class or his spot on the hockey team and hopes of playing professionally after college, are gone. The hot shot hockey player strikes a deal with the studious music student that they both benefit from: good grades for Garrett and the elevated status of fake dating the big man on campus for Hannah. Or until one unexpected kiss has Garrett wanting more, and the kiss leads to sex and Garrett soon realizes pretend isn't enough for him.
5. The Hating Game by Sally Thorne
Trapped in a shared office, Lucy and Josh couldn't be more different. Lucy is loved by all with her warm and charming demeanor, and Josh's cold shoulder leaves everyone shivering in his wake. Long hours spent together have led to a never-ending game of one up-manship, a series of small and ridiculous games that neither of them will back down from. The ultimate game of them all arises in a promotion, one that would make Lucy his boss if she won or make her resign if she didn't, but after a steamy kiss in an elevator, Lucy starts wondering if she's read everything wrong.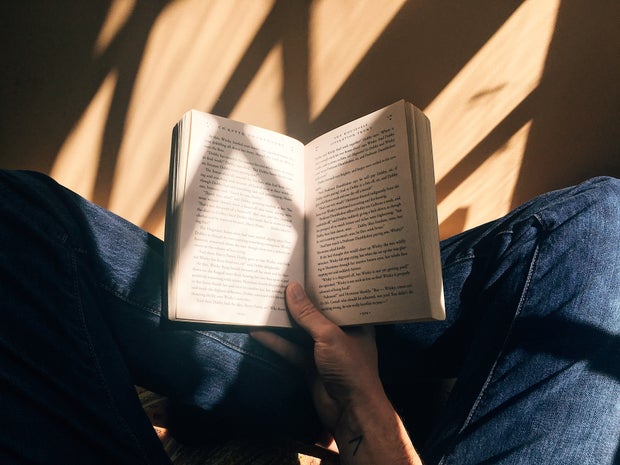 Photo by Blaz Photo from Unsplash
I know reading can be a little daunting and that, as students, we'd rather spend our free time with relaxing with friends or bingewatching shows. However, if you're in the mood for some light-hearted fluff that will make you scream internally, take a few minutes at the end of every day to read a few pages to de-stress and get your romance fix.