School has been our main focus for too long. I don't know about you been when my life is school 24/7, I get tired of it really fast and burnout is inevitable. Something that I found helps me break up that tedious routine of wake up, class, sleep, is to read! I challenge myself to read a little every night, and it's done wonders for me. Instead of stressing about school before I sleep, I immerse myself in a new world, subsequently giving my brain a break from school until the next morning. Here are a few books that I think would be great at taking your mind off the math equations and midterms:
Caraval
By: Stephanie Garber
This is my favorite series of all time, I cannot rave about it enough! There are three books in total (and a spinoff coming soon), but I'll just give you the gist of number one. Caraval follows Scarlett Dragna, who lives on a tiny island with her sister Tella and a cruel father. She is placed in an arranged marriage and the dream of attending a once-a-year performance, Caraval, slowly starts to flee. That is until she receives an invitation to the event, and her sister whisks her away with the help of a strange sailor. Soon after they arrive, tragedy strikes. Tella is kidnapped by none other than Legend, the "game master" if you will. This year's Caraval revolves around Tella, and the person who finds her first is crowned the winner. There is love, magic, and mystery to this series and so. many. plot twists. 
Heartstopper
By: Alice Oseman
Heartstopper is a wonderful graphic novel series that I also cannot describe my love for. It follows Charlie Spring, an openly gay teenager in Year 10 at Truham Grammar School for Boys who has not had the best year. It also follows Nick Nelson, a rugby player in Year 11. He had heard of Charlie before but had never had the opportunity to talk to him. That is until Charlie joins the rugby team. The two quickly become friends, and soon Charlie falls for Nick. Hard. But Nick couldn't feel the same way about him… or could he? This is such a feel-good story that also touches on some very important topics. There are multiple books in this series, some not released yet in the U.S., but it was originally published as a webcomic on Tapas.com (and is still being updated I believe) so if you can't wait to read on, just visit the site there!
Aristotle & Dante Discover the Secrets of the Universe
By: Benjamin Alire Saenz
This book made me cry quite a few times, so just be prepared! Our main character is Aristotle 'Ari' Mendoza. He is a high schooler with a constant battle in his mind, and sometimes his home. His father doesn't talk to him very often and his mother refuses to tell him anything about his brother, who is in prison. One summer at the pool, he meets Dante, someone who is Ari's complete opposite. They seem to have nothing in common at first – their views of the world are so different. But as the two hang out more and more, they realize they are more alike than they first thought. They create a friendship that could change lives and last a lifetime. As friends, Ari and Dante discover important truths of who they are and what kind of people they want to be in the world. This book deals with some pretty hard topics, but I still think it's worth a read! Saenz's writing style is too great to pass up.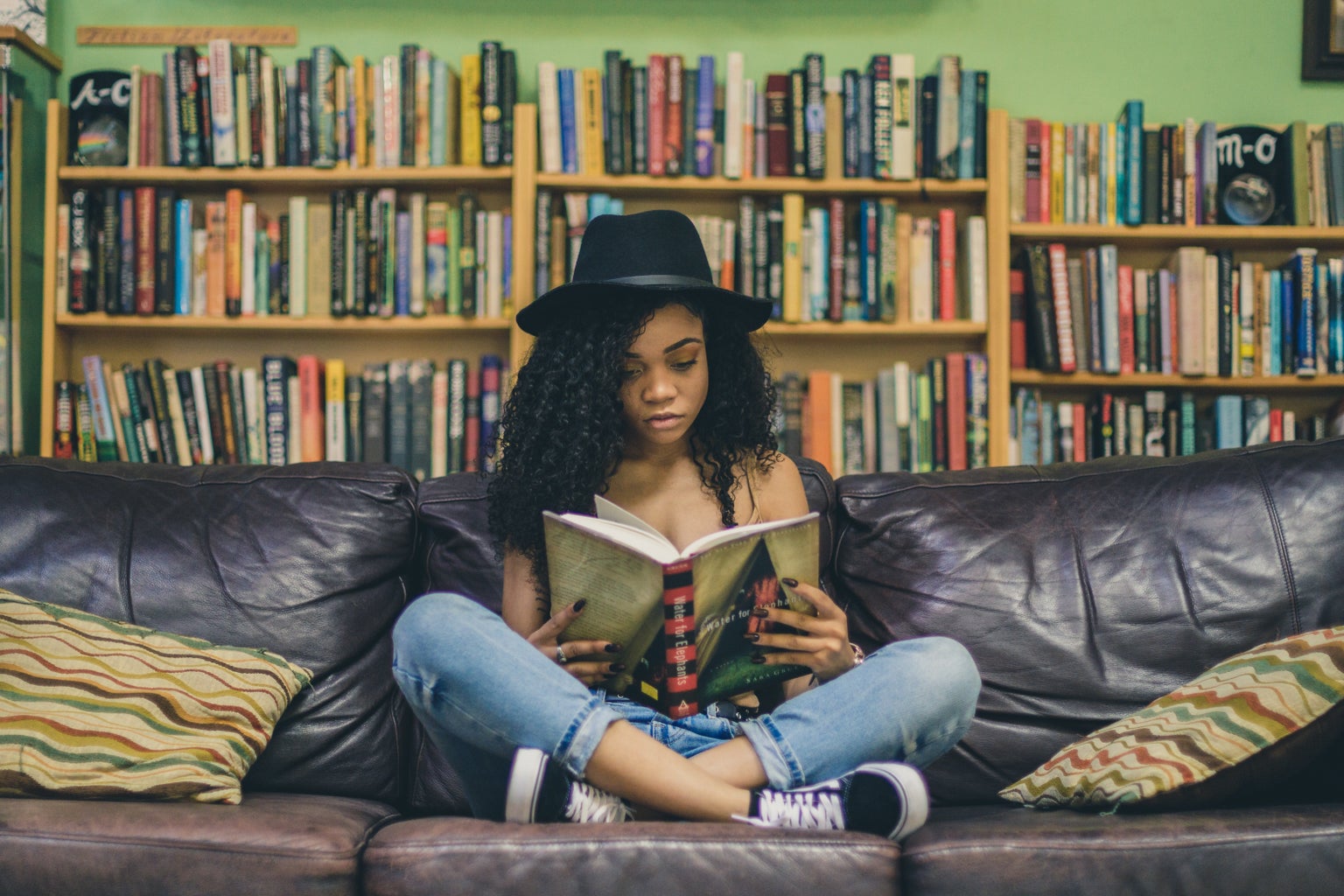 Scythe
By: Neal Shusterman
I am not a huge fan of dystopian type novels, (I'm more of a fantasy buff myself) but if I had to put someone on a dystopian series, this would be the one. In this book, we follow two characters: Citra and Rowan. They live in a world where everything has been resolved. There is no war, no hunger, no disease. Even death has been conquered. It's a perfect utopia. As the world still functions and populations still rise, Scythes are tasked with ending the lives of those chosen in order to keep the population at bay. Both Citra and Rowan are selected to become apprentice Scythes – a role that neither of them wants. Throughout this book, they learn about the "art" of ending life and the consequences that may come with it. Just the whole concept of this book and the philosophical questions that are constantly asked within it are enough to make me like it, but of course, there is a whole lot more that makes it a great read. You'll just have to find out for yourself!
Heartless
By: Marissa Meyer
This is yet another book I cannot express my love for. If you like retellings or origin stories, especially villain origin stories, then you'll love Heartless. This book follows Catherine 'Cath' Pinkerton. She is loved by all in Hearts and has been eyed by the King of Hearts for quite some time, but Cath has no time for royalty and balls. She has her own agenda – a bakery. Cath is the finest baker in all of Hearts and she knows it, but her mother doesn't think that lifestyle would be suitable for the future Queen of Hearts. During a party, Cath meets Jest, a mysterious court joker. They are immediately drawn to each other, and at risk of offending not only the king but her mother, the two enter into a secret courtship. Cath is determined to follow her dreams of opening a bakery as well as stay with Jest, but there are magic, monsters, and madness that stand in her way, and fate has other plans. From the get-go, you already know how this book is going to end, but it's just as painful as if you oblivious.