Zendaya Just Launched a Clothing Line, and it's Flawless
Zendaya can't be any more perfect, right? Think again. The 20 year-old singer, actress and social activist just added another impressive title to her resume: entrepreneur. Her new clothing line launched this past week and broke fashion barriers in the best way possible. Daya by Zendaya features a range of stylish pieces designed to be unisex, ranging from sizes 0-22 and it's all priced between $18-$158…umm, yes?!
Zendaya's launch collection is inspired by New York City street-wear, where fashion has no boundaries. The line screams edgy chic, with elegant olive and blush tones mixed with materials like satin and velvet. Zendaya wanted to create quality pieces on a budget saying, "This feels expensive, and that's the point: I want people to feel expensive — just because you can't afford it doesn't mean you shouldn't have that feeling."
On her website, models showing off her clothes were not just a size 0. Her goal was to stop the stigma of "thick girls" in fashion. She wants viewers to scroll through her page and have women of different sizes scattered across the screen, and for it to be completely normal.
Zendaya is trying to empower young people through fashion by sending the message of diversity. In an interview with Harper's Bazaar, she said she didn't want thick girls to have to be secluded to a plus-size section. "No. It's together and she's rocking the same things that any of the other girls would rock, which I think is important. It's slight and it's little but it actually has a big impact on people."
The fashionista will soon be launching her new lifestyle app. You'll be able to get a behind-the-scenes look into her clothing line and her crazy life. To make things even better, app subscribers get 15% off everything.
This lady-boss is just full of surprises.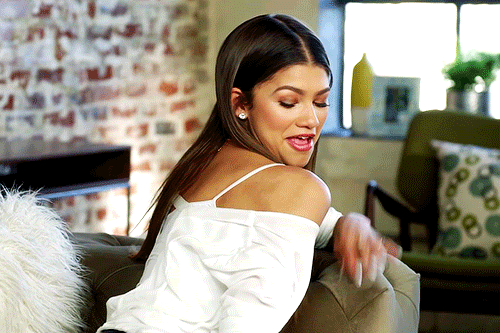 Cover image source