Proper sex education is severely lacking in the United States. According to the CDC, less than half of high schools and fewer than a fifth of middle schools teach all 20 topics recommended by the CDC as essential components of sex education— topics such as basic information on STIs and critical decision-making skills. Only 17 states require sex education program content to be medically accurate. This wide knowledge gap continues as students go to college, where they're more likely to become sexually active.
At the University of Connecticut, The UConn Sexperts are trying to change this. I sat down with three Sexperts to discuss the state of sexual education today, sexual stigma, resources at UConn, and how students can become better informed about their own sexual health.
Who are the UConn sexperts?
The UConn Sexperts is a peer-education program based in Student Health and Wellness (SHaW) through the Health Promotion service line at UConn. Their mission is to "promote positive and responsible health to UConn students; respecting people's individual choices and creating awareness of sexual health issues, including safer-sex strategies, sexually transmitted infections, contraception/birth control, sexual boundaries and consent, pleasure, and healthy decision making."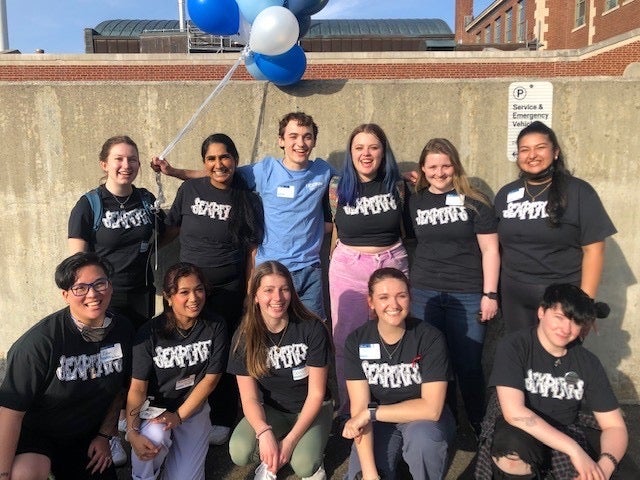 I spoke with three members of the Strategic Partnerships & Events Committee:
Aliza Ebora, junior Allied Health Sciences student
Fizza Dar, senior Nursing student
Sarah Adlassnig, senior Biomedical Engineering student
"The UConn Sexperts primarily function to provide sexual health education and resources to the campus to raise awareness about issues and spark discussion surrounding things that college students interact with every day, but often don't talk about enough," said Adlassnig. "We have a lot of programs where we teach important things about sexual health like consent, sexual hygiene, birth control, and resources on campus."
The Harm-Reduction model
Harm reduction is "a public health-based approach that relies on multiple strategies to minimize health and social consequences associated with risk behaviors." In the context of sex education, this approach encourages participants to minimize the harm that accompanies some sexual behaviors and contextualize prevention techniques in terms of pleasure.
"If you're going to do it, you should do it safely," said Ebora. "Whenever we're at events, we always provide condoms in a big bucket, and we advertise for gloveBOX as well."
The gloveBOX program is a safer-sex supply delivery service, providing students at UConn with free supplies such as condoms, lubrication, and dental dams in discrete packaging.
While The UConn Sexperts are making strong efforts to educate using the harm-reduction model, sadly, this is not the case in most of the country.
"Sex education is lacking everywhere, it's lacking at every level of education," said Adlassnig. "Lack of education is dangerous, and I think that it's concerning sometimes to see how in middle school or even high school sex is not being talked about more."
"A lot of schools push abstinence-only and use that for their model," said Dar. "But we use the harm-reduction approach to educate people on safe sex. We're not trying to fear you away from something, tell you not to do something— we're trying to give you the best resources to be able to do that safely and make the most informed decisions."
Breaking the stigma
The UConn Sexperts acknowledge that sex and sexual health are highly stigmatized topics— especially for individuals who identify as women or as part of the LGBTQ+ community. In fact, at some of their events, they see some students too scared to go up to them and others making jokes about their sexual health supplies.
"At our events especially, we see people come to our table and kind of laugh or joke to their friends about it," said Ebora. "I think how we try to combat that is reframing it into something educational."
The UConn Sexperts held a Sexual Health and Wellness Fair last semester where they encountered some of these issues— but they were able to educate and provide safer-sex supplies to hundreds of students by reframing their perspectives.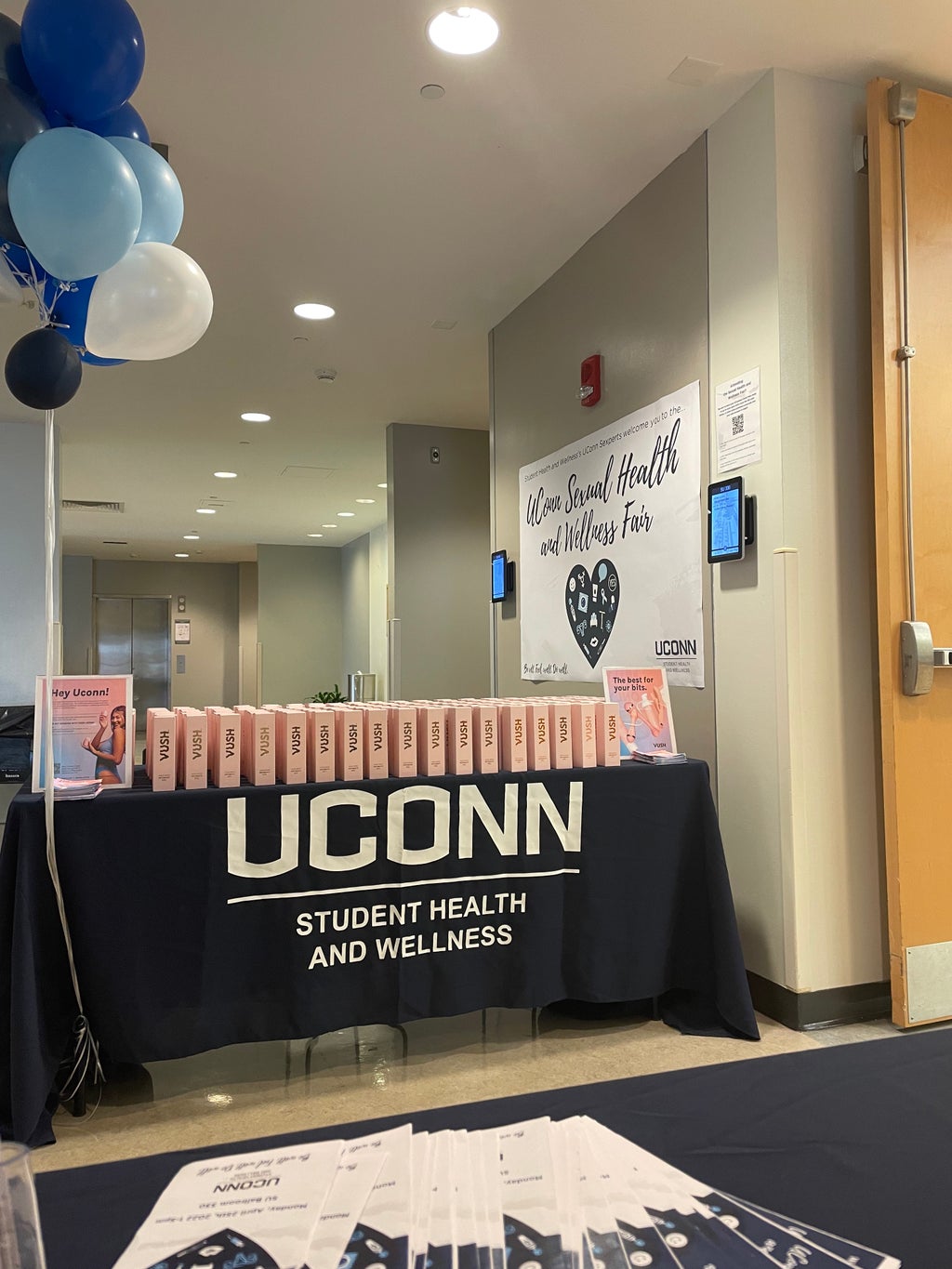 "I think reframing it to be educational is a huge thing," said Adlassnig. "Sometimes the questions we get may seem a bit silly or uncomfortable, but we always take it as an opportunity to educate. Even if we're able to help someone a little bit— just having those conversations is the way we combat the stigma because it gets people talking."
"I think we also strive to be as inclusive as possible," added Dar. "So with reducing stigma around the LGBTQ+ community, you know sex doesn't have to mean the same thing for every single person. So, we're trying to reduce that stigma by educating on what the different types are and what people are comfortable with."
Know your resources
"Many students just aren't aware of the resources that are available to them on campus," said Adlassnig. "There are so many resources— we always advertise STI testing, pregnancy tests, I mean students can get generic Plan B from Hilda May [SHaW building] for free. Our advice is just ask! Ask someone, talk to someone, have that conversation, and you'll end up learning something."
Students can find information on STI testing, HPV vaccine and clinics, emergency contraception, and more here.
"Sexual health is something that you should not feel shamed for. Regardless of what society tells you," said Dar.
"Sexual health is just as important as mental health, physical health, emotional health, everything," added Adlassnig. "We're here for you. SHaW is here for you, and there are so many ways to get involved or get the care you need. Reach out!"
You can learn more about all things UConn Sexperts at their website here.