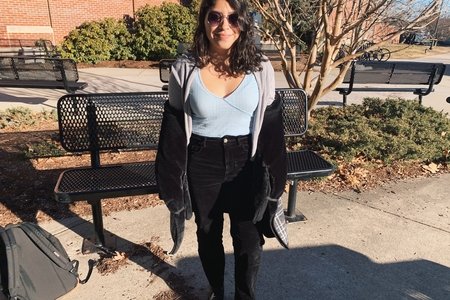 How To Stay Warm And Still Look Cute
The winter months, especially on the East Coast, are long and not very kind. Of course there are those rare sunny days, which you should take full advantage of but for the most part it's a lot of wind, sideways rain, and a few snow storms here and there. Wearing a sweater, jeans and a big coat can get boring pretty quickly, here are a few ways to stay warm and still look cute the rest of this winter season:
Tip #1: Pull Out The Parka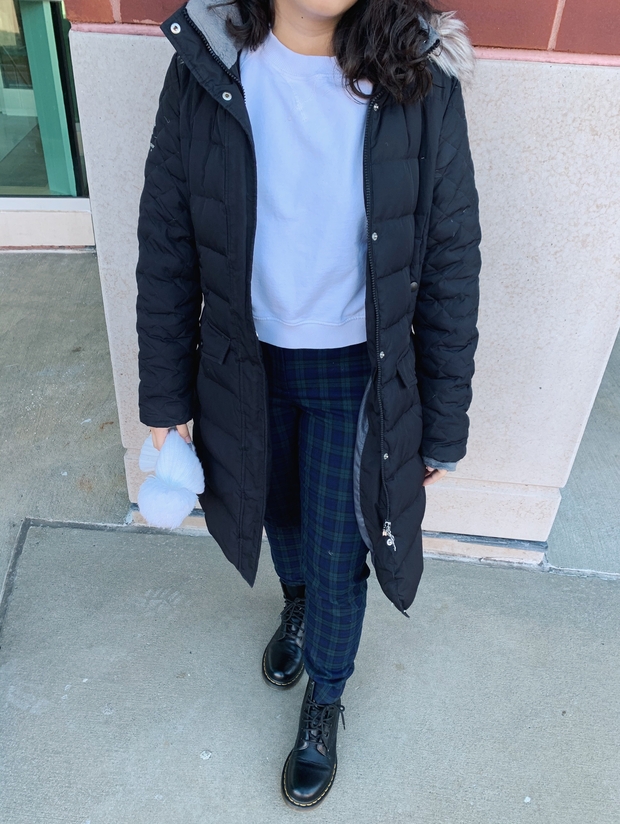 For those days that you just can't escape the cold, pull out the parka but make it ~fashion~. I paired my plain black parka with some blue and green plaid pants, a white pullover, Dr. Marten boots, and of course a white winter pom-pom hat. Wearing a big coat repeatedly will make you feel like you and your style are being swallowed up, so to avoid that, it's best to dress up what people will see the most. In this case, that means the bottom half of your outfit, so be sure to pick up some fun pants.  
Tip #2: When In Doubt, Cozy Out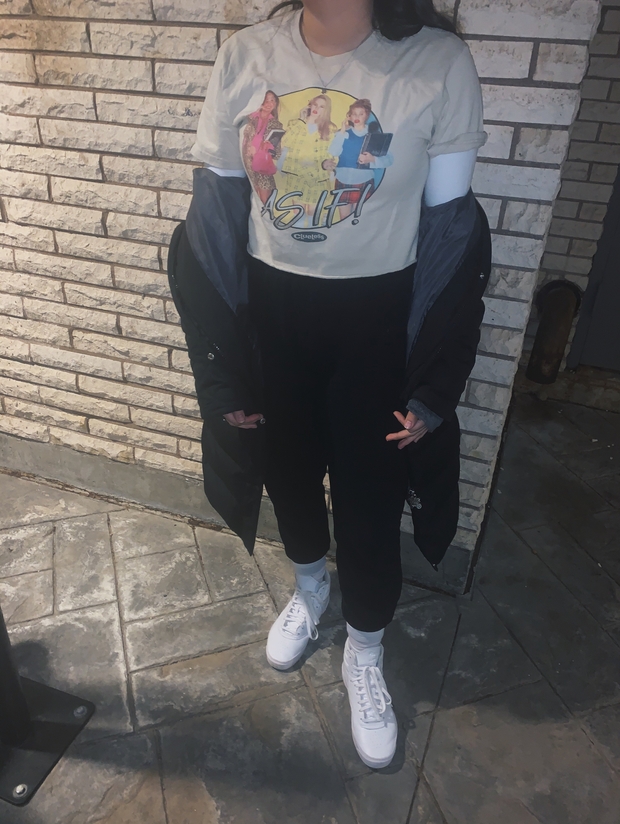 You don't have to be dressed up to be well dressed, especially when your closet is limited to what will keep you warm during the winter season. I went for a comfortable look this day that paid a little bit of homage to the late 90s and early 2000s with my Clueless graphic tee over a plain white long sleeve and some Champion sweats, classic. I kept the jacket simple by just wearing my black parka here because I wanted the actual outfit to be the star of the show.  
Tip #3: Teddy For The Win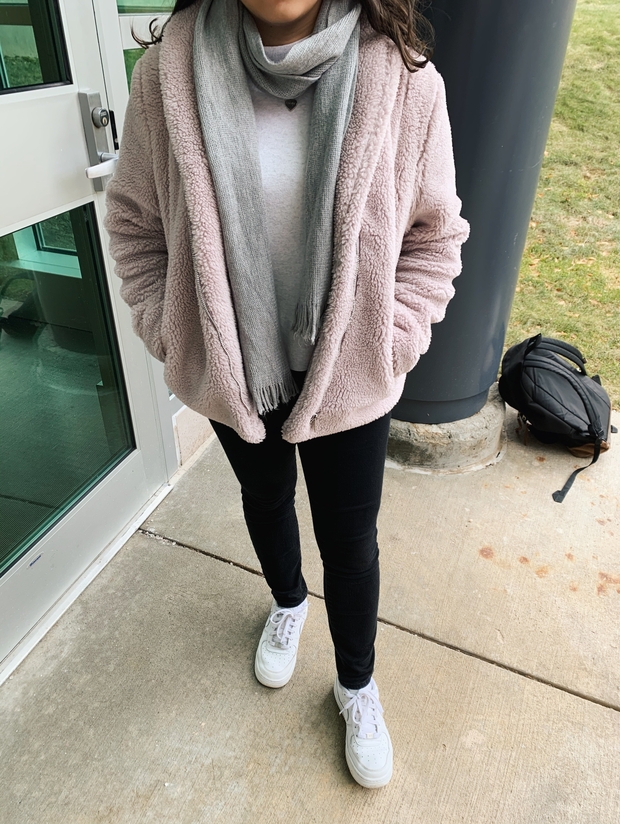 Some of you may be tired of the teddy coat trend. I for one, am not sick of seeing this trend around because it is a super quick and easy way to put together an outfit and stay warm. I wanted to keep with the color palette of the coat for this outfit, so I just wore simple basic pieces with a cool tone to them. For an added layer of warmth, try and layer a scarf over a mockneck or turtleneck like I am doing here.  
Tip #4: Live, Laugh, And Wear Layers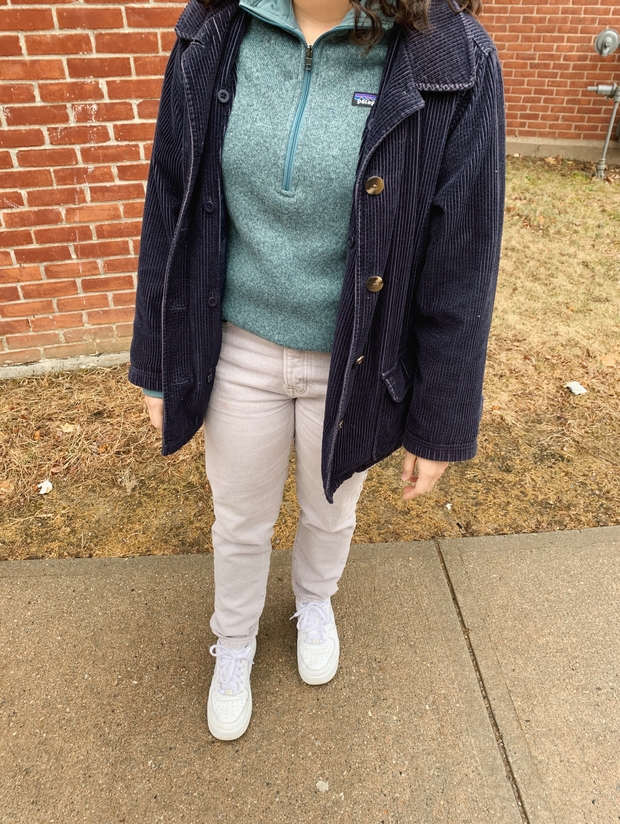 If you miss your favorite Fall jacket like I do, pull it out of storage and use the layering method to your advantage. For my outfit, I decided to really lean into the "dad" look with some loose grey wash jeans, a teal Patagonia with a thermal underneath, an oversized corduroy jacket, and some white tennis shoes. The outfit will definitely keep you warm and can be easily dressed up with a hat or jewelry, which brings me to my next tip- accessorize. 
Tip #5: A Must Have Moto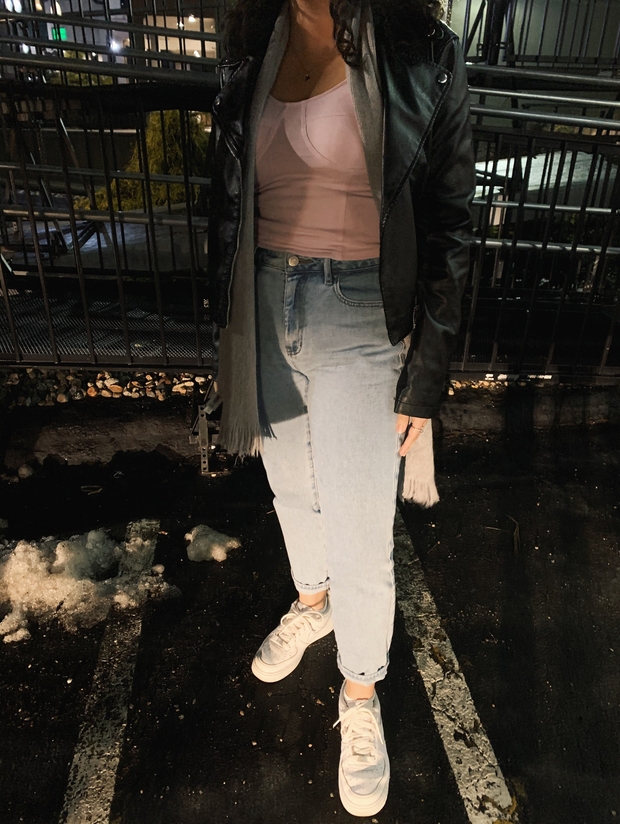 Leather/vegan leather moto jackets are perfect for the winter time because not only are they super chic but the material is the absolute best insulation for your body. I wanted to go for a classic and clean look and you can't get more classic than a great pair of mom jeans, a leather jacket, and Air Force 1s. For a little bit of added fun I paired my jeans with a lilac structured long sleeve, these have been super popular this season.
Tip #6: Accessories For All
People like to say "less is more" but sometimes more is just more and there is nothing wrong with that. As I mentioned before, winter clothing can get very repetitive because you simply don't have that many options to choose from unless you are willing to freeze, which is why accessories are a must! For my last look I pulled out my favorite corduroy pants, a fur plaid coat, a baby blue wrap top, a cropped cardigan, Dr. Marten shoes, and finally finished off the look by layering my necklaces and I loved how it came out.
If you take away anything from this, let it be that the cold months of winter should not put you in a fashion rut. I am not an expert by any means, but I know I want to wear what makes me feel comfortable and confident year-round and these tips and tricks definitely help.