As we approach the end of March, it is hard to believe that it's been one full year since the U.S. went into lockdown as a result of the COVID-19 pandemic. Almost 365 days later, life has changed dramatically; we have all changed dramatically. That being said, many fictional storylines have opted to reflect the changes brought on by COVID, especially in our beloved TV shows. Grey's Anatomy, along with others like Black-ish, Shameless, South Park, and This is Us have all incorporated COVID into their storylines this season. Audiences, however, have mixed feelings about the role of the pandemic in these popular shows. 
On the one hand, one of the reasons we watch television is to escape, to dive into the fictional universe of the characters we love, and forget our own lives for 45 minutes (or more, depending on how many episodes you binge). Especially at a time when stress levels are soaring, many are arguing that this escapism is more needed than ever. All day we're constantly thinking about the COVID-19 pandemic: whether it be remembering to wear our masks when we enter a grocery store, thinking and worrying about a loved one with a pre-existing condition, or canceling all of our vacations and plans for the near future. Even more pervasively, many of us have upended our whole lives for the protection and safety of ourselves and others. We are reminded of COVID every day when we log on to our laptops for online school or work, spend hours volunteering to help underserved communities, and even treat COVID patients in emergency rooms across the country. After a long day of thinking about this pandemic that has taken so much from us all – do we really want to sit down and watch TV show characters deal with it as well?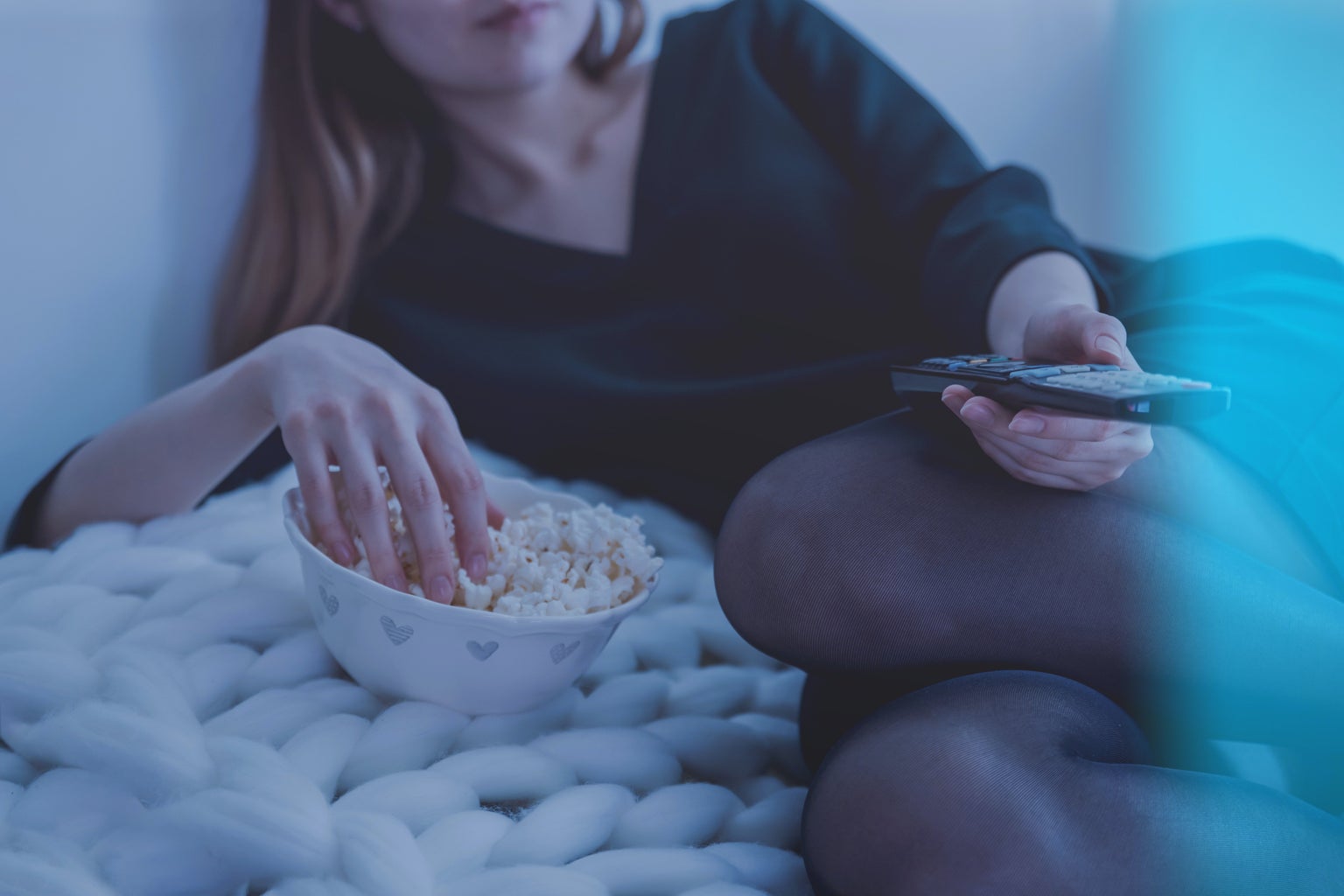 For many, the answer is no. Our lives are stressful and COVID-filled as is, and many don't want to see pandemic plot lines forced into their favorite TV shows. Not only does it feel forced in many situations, but also simply unnecessary – what we're experiencing is traumatic as is and we don't need to be reminded of it 24/7. In many cases, I agree with this assessment. I have found myself re-watching old episodes of New Girl, where I'm transported back to a time where the only face masks I was worried about were those worn during a fun girls' night spa activity, not protective garments crucial for saving friends and family from illness. This escapism has been not only de-stressing but has allowed me to stay hopeful by being reminded of a time when things were better.
However, in the case of Grey's Anatomy, America's beloved 17-season-and-counting medical drama, the situation is different. As a long-time fan of the show, I have seen main character Meredith Grey and her friends face tragedy after tragedy, surviving plane crashes, shootings, natural disasters, and countless illnesses. It was not surprising then, that the show decided to take on COVID-19 in its most recent season. Grey's Anatomy, though, differs from other TV shows in one critical way: its subject matter. As the longest-running and most popular American primetime medical drama, it would be ignorant of Grey's creators to simply disregard one of the biggest medical phenomenons in recent memory. Moreover, Grey's Anatomy has a responsibility to the healthcare workers on the front lines of this crisis risking their lives every day to share their stories and raise awareness of the trauma and conflicts they're enduring. In the words of executive producer Krista Vernoff, "It's [COVID] permanently changing medicine, and we have a responsibility to do it. We're the biggest medical show in the world. We have to tell these stories."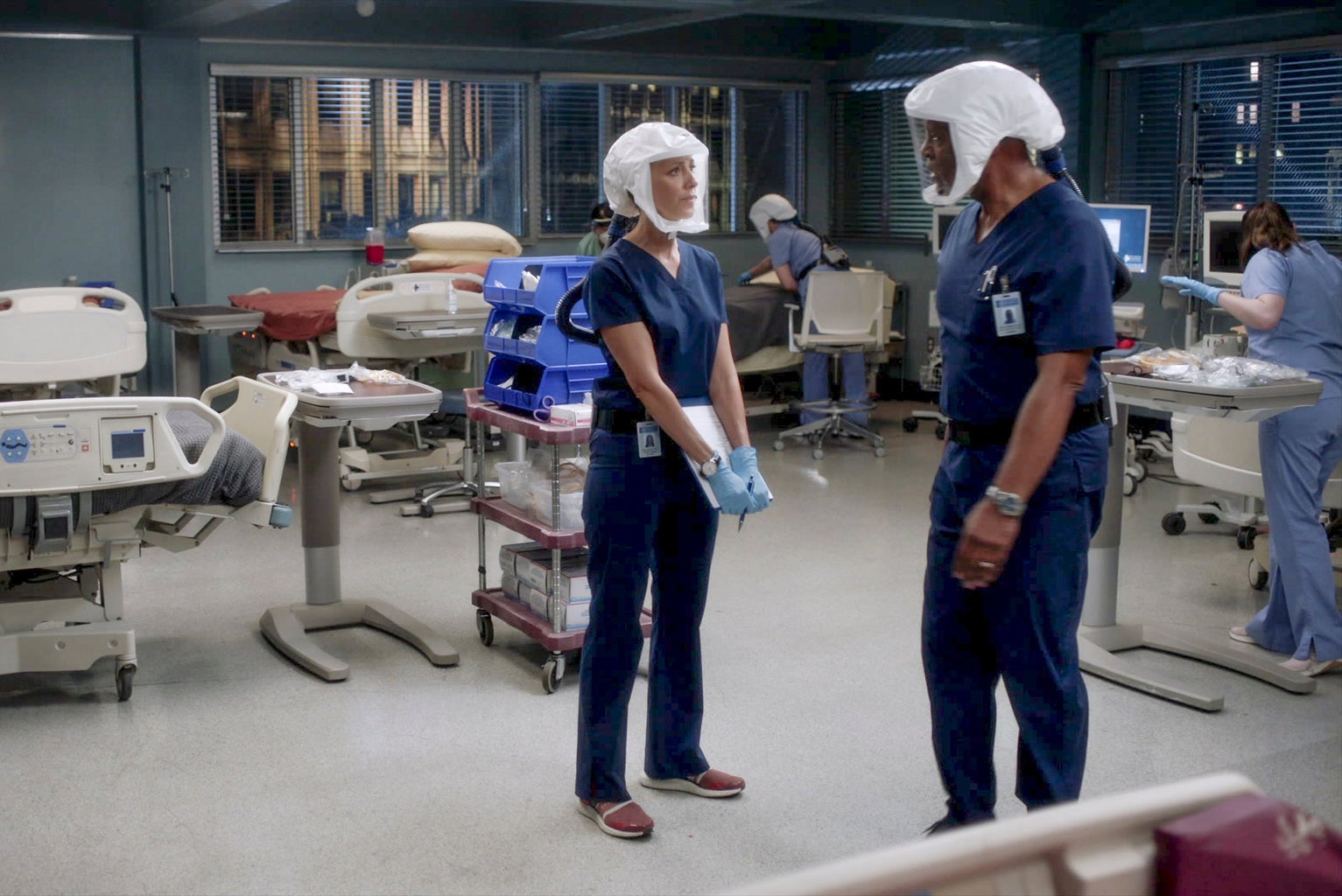 And tell the stories they did. So far, they are only a few episodes into the 17th season and Grey's has addressed the COVID-19 pandemic from multiple angles and perspectives. With characters breaking down due to over-exhaustion and the true trauma of treating COVID patients; Maggie dealing with the disproportionate effect COVID has had on communities of color on top of increased police brutality and racism; Amelia and Link figuring out how to explain the pandemic to a house full of children; Owen struggling to keep his PTSD in check – through these characters, we are able to see the profound social impact of the pandemic, an impact we may not all be experiencing personally.  In the words of beloved series regular Dr. Richard Webber, "We're doing our best, but this is the first time in my career I'm not sure that's enough. Pretty soon we're gonna start losing our own. Not to the disease, but to the toll it's taking. I fear this will hurt us in a way we can't even begin to understand."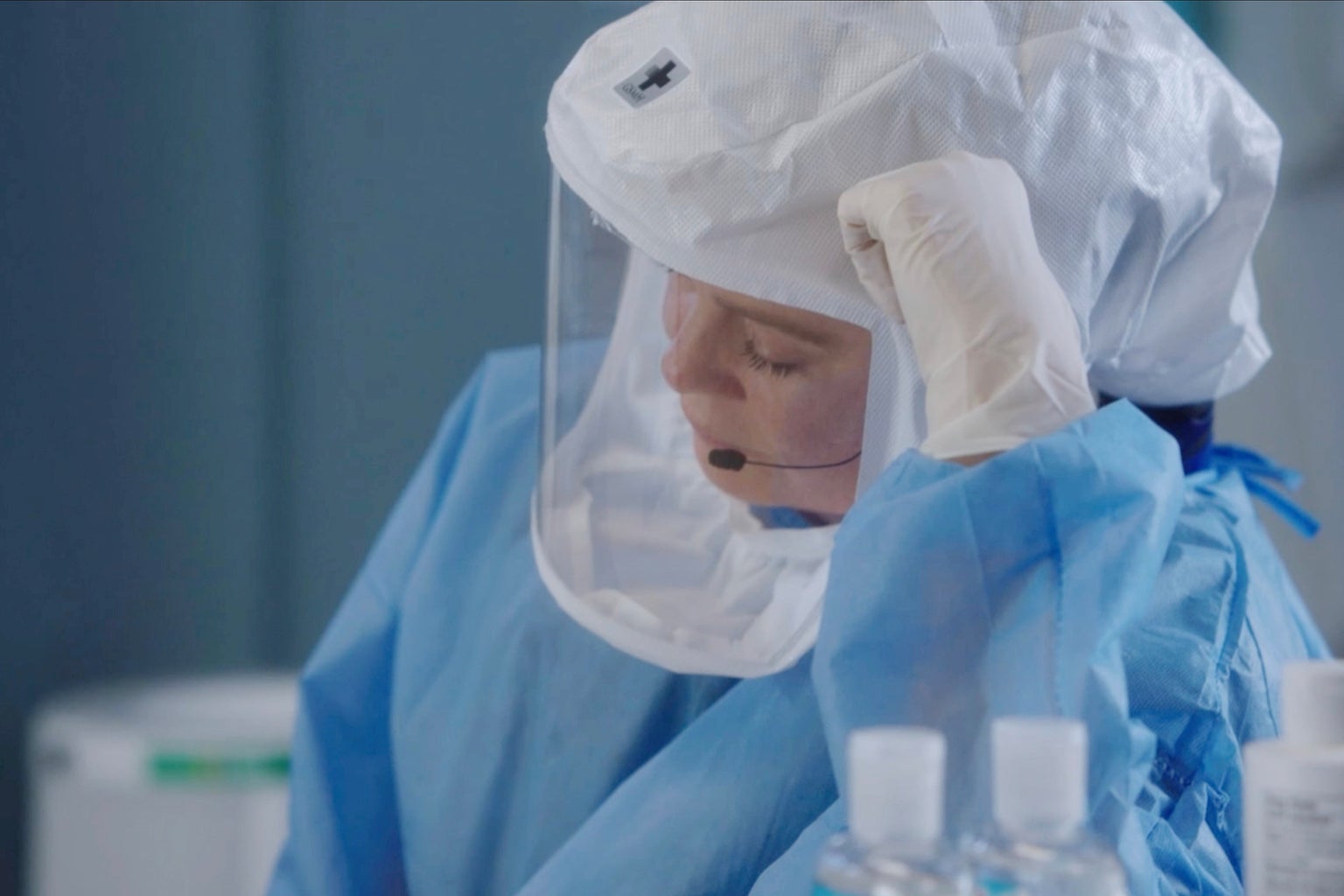 While we're all vying for a little escapism in "the new normal" we're living in, Grey's Anatomy is taking a different approach, and rightfully so. With careful attention to their social responsibility, the fan-favorite show is sharing the heartbreaking stories of healthcare workers in the world of COVID, and the tremendous toll it has had on their lives. However, more than that, Grey's is addressing the true human impact of the pandemic. Medical stories aside, the show has shown us grief, sadness, confusion, burnout, and separation; it has shown us bits of ourselves and our own experiences reflected in the characters we know and love.