Are You Still Texting Bitches!?: A recap of the first episode of 'Rob and Chyna'
Warning: spoilers ahead.
For those of you who haven't heard already, Rob Kardashian, the brother of the Kardashian sisters and half brother to Kylie and Kendall Jenner, is engaged and expecting a child with Blac Chyna.  Tyga who is currently dating Kylie Jenner, also happens to have been engaged to and has a child with Blac Chyna.  Now here's the weird twisted part: Tyga and Kylie Jenner have been dating on and off for over a year, longer than Rob and Chyna have been together. Confusing right? Don't worry I was too, but fam I gotchu.
Clearly, this created a fire storm in the pop culture world and the media went crazy. Thus, why not capitalize on the buzz? E! network (or as I would like to call them, The Kardashian Channel) had to jump on this opportunity and create Rob and Chyna, a docu-series capturing their relationship and life together as expecting parents.
The first episode of the show started off introducing Rob and Chyna as a couple taking a look at their relationship and unconventional family life. They introduce the supporting members of the cast, including Nanny Joy, King Cairo, the infamous (and fan-favorite) Scott Disick, and they couldn't leave out Ms. Kris Jenner.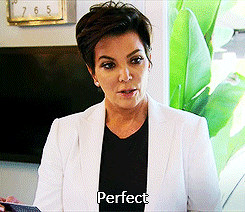 The first half of the episode sets up the scene with different dynamics within the cast and we get to know a little about Rob and Chyna's backgrounds. Chyna did not have the same experience growing up as Rob; she had to endure challenges he never had to face.  Chyna and her friends joked around about how much of a "mama's boy" Rob is. Rob's health and weight loss journey is discussed throughout the episode with Chyna by his side exercising with him and motivating him to get his life back together (awww, true love <3). They seem to be very supportive of each other regardless of their different backgrounds and challenges... for now.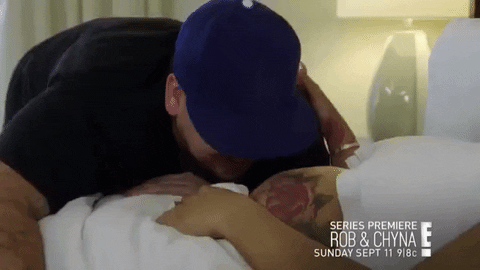 The second half of the episode is where things get  E X P L O S I V E. In the span of 20 minutes you find out the gender of Rob and Chyna's baby (IT'S A GIRL!), and of course if someone (Rob) is still texting bitches (yes or no?).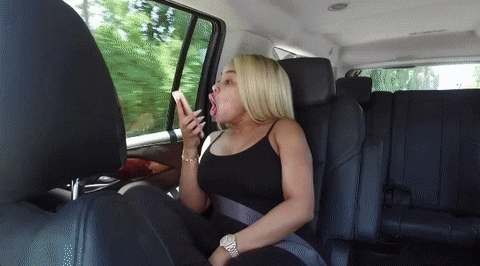 You see a whole different side to Blac Chyna, and she is someone you do not want to mess with. She is the personified version of "0-100 real quick." FYI, Chyna definitely has to pitch at a baseball game because this girl can throw.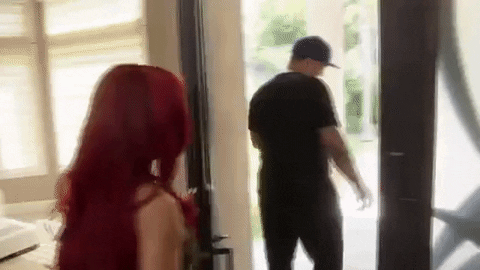 Another interesting (and strange) tidbit of information this show reveals is that Kris Jenner is definitely not a fan of turkey bacon and we get to see that the Scott and Rob bromance is back and better than ever.
Rob and Chyna showcases this couple's highs & lows.   It's definitely a roller coaster relationship (and show) and we can't wait to get in on all the drama to come.  You do not want to miss out on the insanity. if you're a Kardashian/Jenner fan (or just can't get enough of their crazy lives), this new spinoff is the perfect way to keep up on all the action.