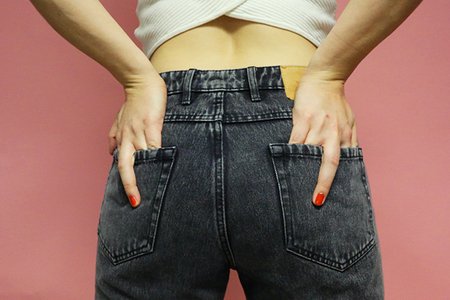 Molly Longest / Her Campus
What It's Like Being The Feminist Friend
The moment I admit to someone that I identify as a feminist, I get treated as if my identity is offensice to them. My friends call be nicknames like "the angry neighbourhood feminist" and "feminazi." These nicknames, while meant as jokes, suggest that I am angry and militant, which is not the case. I am also accused of hating men, working towards women being on a pedestal, and going "too far." To these assumptions I simply explain that to me feminism has many denominations, the same way Christianity does. I find that this helps, as many people understand that while some members of the KKK were Christians, not all Christians share the same beliefs and values. A large body of feminists are simply fighting for women's voices and experiences to be valued at an equal weight to their male counterparts. In addition, I and many others see the intersections of other areas of oppression and work to have these voices valued as well.
One time I tried to explain that if you had two speakers, Speaker A and Speaker B, a feminist would try to get Speaker A to the same volume as Speaker B without turning down the volume of Speaker B. After explaining my views, I am still that feminist friend.
Every time someone says something offensive, I get the "don't do it" glances. I like to think it's just because I have reused the quote "I guess in this society being male and an asshole makes you worthy of our time" from, the movie 10 Things I Hate About You, too many times. In reality it seems that although many of my friends agree that what is said is offensive, they think it's more embarrassing if I stand up against it. This is something I do not blame my friends for. Anything I would say would probably reveal who I am, and society does after all caricature me as a sub-rational man hater.
I guess what I am trying to say is being a feminist comes with its own set of problems. Explaining what feminism means to you can be an important tool in getting those around you to understand your identity. But at the end of the day you cannot judge those who are uncomfortable with your identity. Think of the amount of stereotypes we are taught from the time we are born.