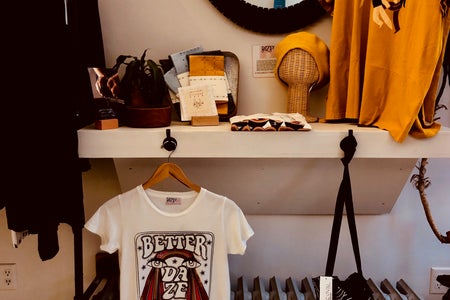 3 Canadian Sustainable Clothing Companies
What's better than sustainable clothing brands? Canadian sustainable clothing brands. 
Made 100% in Canada, Encircled focuses on modern basics and versatile multi-way clothing that can be worn a variety of ways. A Certified B Corporation, Encircled strives to functional ethically through transparency, labour practices, environmental effects and office practices. Sourcing locally first, supporting small businesses, and practicing zero-waste, circular production are only a few of the ways that Encircled goes beyond the norm in their sustainability practices. The Revolve Dress, The Dressy Sweatpant and The Fair Long Sleeve are among my favorites!

Miik boasts their involvement in the slow fashion process, focusing on the lifecycle of each garment, from design to recycling. Their main areas of focus are environmentally-friendly processes, producing locally, minimizing waste, and having capsule wardrobes - fewer clothes that do more and last longer. Their motto, or Ethos is Look Good, Feel Good, Do Good. Miik uses a portion of proceeds to help send girls to school in developing countries through partnership with Plan International Canada. Their pieces seem to be geared more towards business casual style, with some casual items intermixed. A few pieces that caught my eye are the Avery Pull-On Pant, the Henley Weekend Pant, and the Kerry Turtleneck. 

Franc ethically makes "clothes for a timeless, conscious wardrobe" right here in Canada. Franc knows that many Canadians are "fed up with fast fashion," so they are aiming to make basics that will last. They aim to go beyond the garment with their sustainability practices, with all factories and materials sourced locally, a compostable mailer, and recycled-paper tags and marketing materials. Franc's garments are primarily casual basics such as tees, sweaters, and joggers - the perfect pieces to start a capsule wardrobe with. The Slim Jogger Pant, The Long-Sleeve Box Tee, and the T-Shirt Dress stood out to me on their website.