Although we are back to school and having in-person classes, there is still a possibility that you may have to quarantine sometime in the future. I had to, so I decided in order to help those who may need to quarantine in the future, I would put together this list for TV lovers. I watch a good amount of TV whether I'm quarantined or not, but this specific list of shows are the types that will suck you in and make you lose track of time in the Q. 
First up is Euphoria. Typically, this wouldn't be considered by favorite type of show. I have seen so much about Euphoria and when Zendaya won an Emmy for her role as Rue, I had to watch. This show is great and I like how every episode focuses on the backstory of a character. Additionally, the last episode ends on a big cliffhanger, so you will definitely be waiting for season two like me. 
Next we have The Good Place. This show is a sitcom that takes a little bit to get into, I'm not going to lie. The show follows four characters and what happens to them after they die. But once you get past the first few episodes the show gets trippy. It is a lighthearted show, but also some crazy things happen. The episodes are short and there's a lot of them so there's a lot of content to watch while quarantined.
Another great show is Schitt's Creek. This sitcom is great and is one of the only shows that makes me laugh out loud. It follows the Rose family who are hilarious and each and every character is funny in their own ways. The show recently won many awards at the Emmys and it's a widely-loved show. It recently aired its final season and every season is now on Netflix so you won't need to wait to see how it ends.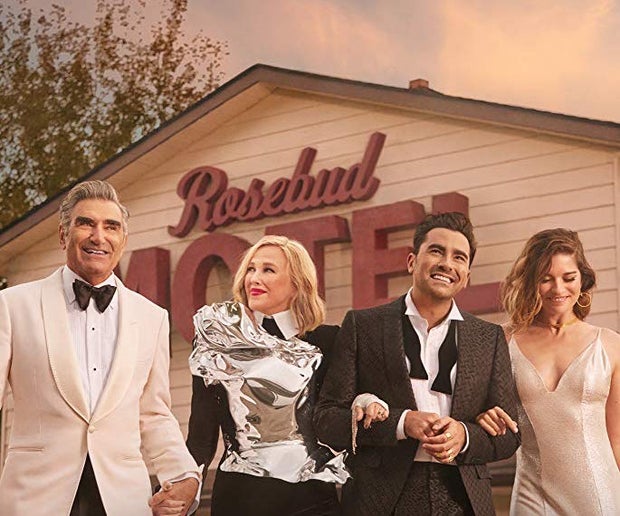 Last, but certainly not least, is Love Island. If you love reality TV like I do, then Love Island is the show for you. Love Island has a UK version, an Australian version, and an American version so there's a ton of seasons if you're the type of person who goes through TV shows really quickly like I do. The show is about a bunch of single guys and girls who go to an island to potentially find love and win money. There's a ton of reality TV drama which we all know and love. My personal favorite franchise is the UK version because I love their accents. Love Island is also great because you really learn to love the people on it and you can continue to get to know them and follow them on social media even when the show is over. I also love when they say "I got a text!".
So if you're currently quarantined, or maybe you're in a slump and don't know what to watch, these are a bunch of new options that I highly recommend.