Vote No on Amendment 1 to Protect a Woman's Right to Choose
On November 3rd, Louisiana voters will hold the power to secure and protect the right to abortion in Louisiana. Lousiana Amendment 1, No Right To Abortion In Constitutional Amendment, will be presented on the ballot this coming Election Day. The ballot question is as follows:
 "Do you support an amendment declaring that to protect human life, a right to abortion and the funding of abortion shall not be found in the Louisiana Constitution? (Adds Article I, Section 20.1) Proposed Constitutional Amendment provides that in order to protect human life, nothing in the present constitution shall be construed to secure or protect a right to abortion or require the funding of abortion."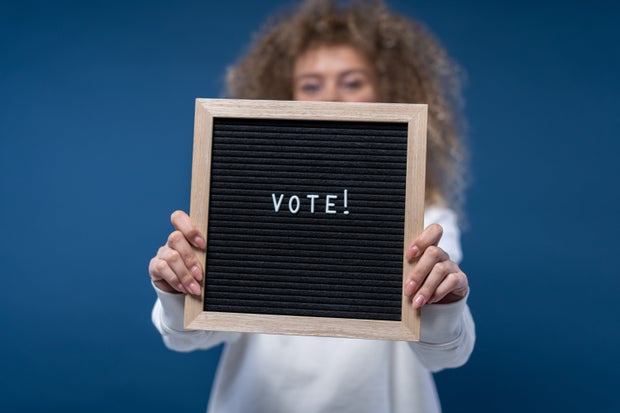 Photo by cottonbro from Pexels
What Happens if It Passes?
Voting "yes" on Amendment 1 would change the Louisiana constitution to state that the right to abortion will not be secured in order to "protect human life".  The Amendment would allow zero exceptions to a woman's right to get an abortion, including if the woman was impregnated due to rape or incest. Louisiana only has three clinics that provide abortions. There are currently three other US states (Alabama, West Virginia, and Tennesse) that have constitutions that do not protect or secure the right to abortion and ten states that have court ruled constitutions that provide the right to abortion.
Abortion Laws in Louisiana 
Right now in Louisiana, state law requires parental or legal guardian permission for an unmarried minor to get an abortion. Before having the procedure, women must have a state-directed counseling session to discourage them from having an abortion 24 hours prior. The Louisiana Department of Health refers to terminating a pregnancy as "the death of an unborn child". In June, the Supreme Court struck down a law that would require doctors performing clinic abortions to have to admit privileges (which allows doctors to admit patients to a particular hospital and to provide specific medical services)  at a nearby hospital which would have left Louisiana with only one abortion clinic. 
Vote No on Amendment 1
To protect a woman's right to choose what she does with her body and her pregnancy, it is crucial to vote "no" on Amendment 1. Current Tulane students should consider registering to vote in Louisiana so they can vote against this amendment that poses danger to many women. Having an abortion in Louisiana is difficult as is, with only three clinics and extreme costs. If a woman in Louisiana chooses to have an abortion, she will have to drive to another state for the procedure or in some cases seek illegal and unsafe abortions. Please consider the women on Tulane campus who deserve the right to choose, and how that freedom may be taken away from them if Amendment 1 passes.
To learn more, and to get involved in defeating Amendment 1, follow @VoteNo1LA or follow this link: http://linktr.ee/voteno_la
Looking for more sources about Amendment 1 and abortion access in Louisiana? Check out the sources below:
https://www.plannedparenthood.org/planned-parenthood-center-for-choice/louisiana-abortion-laws
https://www.nytimes.com/2020/06/29/us/supreme-court-abortion-louisiana.html
https://ballotpedia.org/Louisiana_Amendment_1,_No_Right_to_Abortion_in_Constitution_Amendment_(2020). 
https://www.npr.org/2020/06/29/874458692/supreme-court-hands-abortion-rights-a-victory-in-louisiana-case
https://liftlouisiana.org/issues/abortion-restrictions