These Programs Ain't Loyal: My Love-Hate Relationship with the Starbucks Loyalty Rewards Program
The morning sun fills my room and wakes me up early. Groggy, I roll over in bed and grab my phone from my nightstand. "Ready for Double Star Day?", my Starbucks app notifies me. I mindlessly tap "X" on the notification, needing to fill up on my daily dose of TikTok before I can even think about getting out of bed, let alone making breakfast or brewing a cup of coffee. 
Eventually I emerge from my bedroom, dressed and ready to tackle the day. However, I'm still a little tired. I need...coffee. With a load of work on my to-do list, I have plenty of options on how to spend the day. Do I make coffee at home and enjoy my Great Value French Roast K-Cup brew while studying at my kitchen table? How about I just swing by PJ's on the way to the library? Maybe I can check out one of the many coffee shops New Orleans has to offer, featured in magazines like Food and Wine and Imbibe Magazine, and enjoy the coffeehouse atmosphere.
But The Starbucks Siren calls my name. It is Double Star Day, after all. The Strawberry Açai Refresher is irresistible and I can never pass up a Iced Caramel Macchiato with Almond Milk. See, I was not always this way. When I was an underclassman, a trip to Starbucks required intense planning. The closest one was at least a fifteen minute walk from my dorm. Whenever I visited home in the rural outskirts of Memphis, that trip was even further--a twenty-five minute drive. When all the local coffee shops are the same distance as the closest Starbucks, I usually opted to shop local.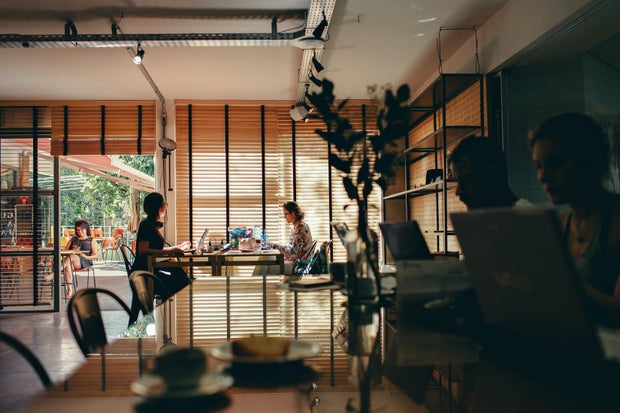 Photo by Helena Lopes from Unsplash
This dynamic changed once I moved off-campus and signed up for the Starbucks Rewards Program. A new Starbucks opened half a mile from my apartment. I drive past it on the way to school. While I am by no means located in a coffee desert, barren and dry, Starbucks was the most conveniently located and offered the best return on my purchases once I registered for the Rewards Program. 
If you are not a member of the Rewards Program, here is a quick breakdown. For every dollar you spend at Starbucks, you earn two stars. You can redeem these Stars for certain discounts or rewards. For every twenty-five stars, you can get your drink customized for free. For fifty stars, you can get a bakery item at no extra charge. At one hundred and fifty, your usual $5.00 drink is zero cents. At two hundred stars, your lunch sandwich is on the house. At four hundred stars, you can choose a cup, mug, or other merch to bring home without even pulling out your credit card. Starbucks incentivizes customers to spend money outside of their usual routine by introducing random "Double Star Days" throughout the month, making your dollar worth four stars instead of the typical two. Another typical promotion may be that, if you buy three Grande drinks before 11 AM between April 2nd and April 7th, you will receive an extra seventy-five stars. In layman's terms, you would need to spend $38 dollars without the offer to get those same seventy-five stars that Starbucks is handing out for making your coffee purchases. 
But when you sign up for a loyalty program at a big corporation like Starbucks, you sign up for far more than just the promotions. You receive push notifications, e-mails, mobile ordering, integrated payment methods, automated bank transfers, and much more. Like driving to a physical Starbucks location is convenient, so too is the app's navigation. Reminders, campaigns, automatic card refills all create an illusion that you are never spending money; instead, you are earning rewards and drinking coffee. This is a commendable marketing tactic, one that obviously works for this coffee giant's business model.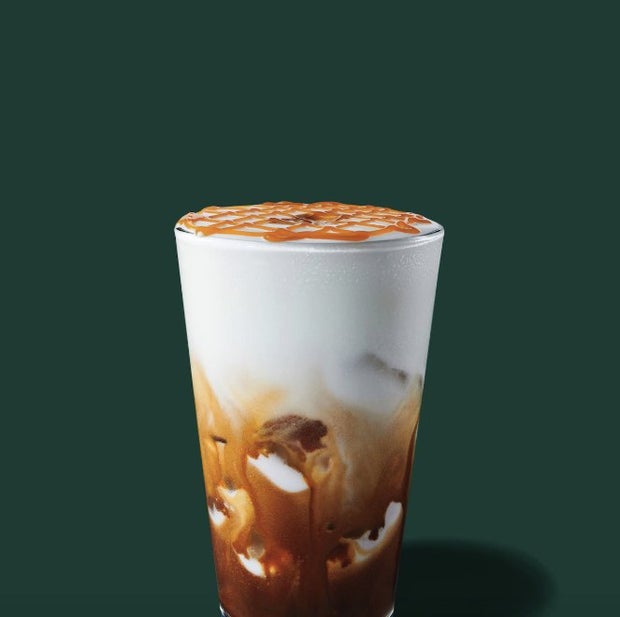 Starbucks
Sadly, this is at the expense of independent coffee shops and chains. With the ability to hire only one or two baristas, you may end up waiting ten or fifteen minutes for your coffee and end up late to your first work meeting. These smaller shops do not have drive-thrus or the same marketing capacity like a big corporation such as Starbucks. And while these independent cafes have, oftentimes, an objectively better atmosphere (and quality of coffee), they cannot always overpower the Deadly Sins of Sloth and Greed that keep me coming back to Starbucks. I'll admit, I am too lazy to get up ten minutes earlier to walk to the local coffeeshop a mile down the road and I hoard Starbucks Stars like they are going out of style. 
Maybe the next time it's Double Star day, I will forego being a cog in this dastardly capitalistic scheme in favor of supporting independent coffeehouse culture. I must reconcile my Sloth and Greed, using my money as a form of penance. But sometimes when I have stretched my paycheck too far and I am in a caffeine withdrawal, the redemptions of stars for a free Caramel Macchiato loom in the distance. Actually, it tempts me with push notifications on my phone, a device usually inches from my face as I check emails or watch TikTok. 
Starbucks, it's time we break up, but you are the bad boy I just can't get over.