While The Commons and other meal options should suffice for on-campus students, I understand the days when it's easier to just stay in your room for a meal. Because I often find it difficult to motivate myself to leave the dorm for every meal, I am here with some suggestions for dorm meals that require little preparation and can be done in your room. 
Breakfast 
I find that oats are one of my favorite breakfast foods because they are so easy to prepare and keep me full all morning. My overnight oats recipe is prepared the night before and is best on mornings when I know I won't have much time to eat. It's a fairly flexible recipe, but the base is made by adding oats, chia seeds, and a little bit of plant milk to a bowl. I then top mine with things like nuts, peanut butter, fruits, raisins, etc. One of my favorite ways to eat it is with apples and cinnamon (microwaved for 30 seconds) on top, but this must be done in the morning, so it is not good if you're in a rush.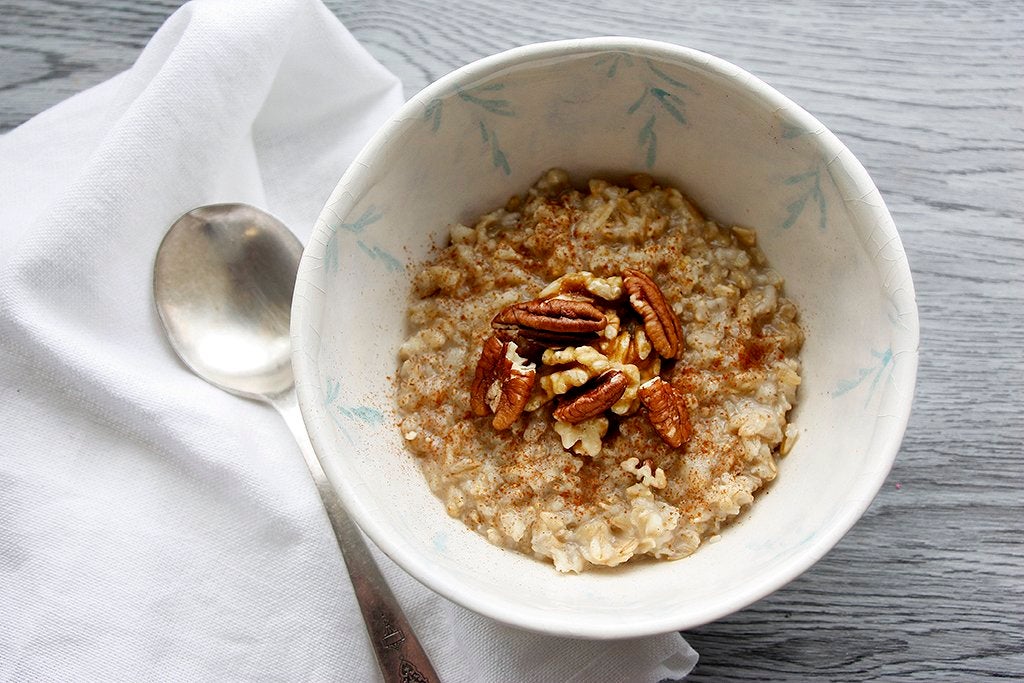 Lunch 
Ramen is a college essential, but eating it according to the package can get old after a while. I like to make my ramen more interesting by making an easy sauce to add in. Again, this is a fairly flexible recipe that can be tweaked according to taste and available ingredients. For mine, I like to add sesame seeds, hot sauce (or chilli powder if available), soy sauce, salt, and a tiny bit of sugar or sweetener (brown sugar is best). This can be added directly to the broth, along with the seasoning packet if desired. 
Dinner 
One of my favorite choices for a cheap, low-maintenance dinner is microwavable burritos. These are especially good if you are a vegetarian or vegan because there are dairy-free and meat-free options. They are small enough to not occupy the already limited space in a dorm freezer and are done within a matter of two or three minutes. Making these is fairly self-explanatory, but one way I like to make them a bit more interesting is by adding hot sauce. Grocery stores often sell individually packaged guacamole which can be a great addition as well. 
Dessert! 
If you want a nice, warm baked good from the comfort of your room, I love making these four-ingredient cinnamon rolls. To make them, mix ½ cup of cake mix, a tablespoon of honey, and ¼ cup of Greek yogurt. Flatten it out the dough and add a filling of honey and cinnamon. Then microwave the roll for one minute or until it seems sufficiently cooked. To make the icing, mix Greek yogurt and the desired amount of honey for sweetness. These are delicious if you are craving dessert and need something easy.