Scott Patterson is transporting Gilmore Girls fans back to Stars Hollow after nearly two decades with the launch of his new podcast and coffee business inspired by the show.
Twenty-one years after the premiere of Gilmore Girls, I caught up with Stars Hollow's favourite local diner owner Luke Danes to talk about everything Gilmore Girls, ranging from coffee to Scott Patterson's new podcast about the show. Despite it being over two decades since the TV series went off the air, Gilmore Girls still amasses a sizeable cult following to this day and because of this, Scott's nowhere near finished telling the stories from Stars Hollow.
Reflecting back on the show, he tells Her Campus that the reason the series was so powerful was its ability to stir up nostalgia for what American suburbs used to be. "Everybody knew each other and everybody was accountable. It's a safe place for people," he says. Another huge reason fans may be continuously rewatching the series is to pick up on all the cultural references made between the speedy dialogue. Scott compares Gilmore Girls' influence to that of Star Trek's. "Star Trek impacted people back in the '60s and continues to do so over the generations. Gilmore Girls is having the same effect in their arena that Star Trek [has] in theirs," he says.
"I wouldn't call myself bubbly by any stretch of the imagination, but I'm certainly not as tight as Luke."

– Scott Patterson
Even though Gilmore Girls is what many would call a cultural phenomenon, before this year, Scott had barely even seen a whole episode. After being on set for 12 to 14 hours a day and dedicating his weekends to running lines, he confesses that watching himself on TV was the last thing he wanted to do. "You [never] really want to watch the show after that. I have no interest in watching myself and I have no interest in reliving what I've already done," he shares. Regardless of Scott's aversion towards watching himself play Luke Danes for seven seasons, the last thing he wants to do is to put the past behind him. For the first time in 21 years, Scott is taking a trip down memory lane.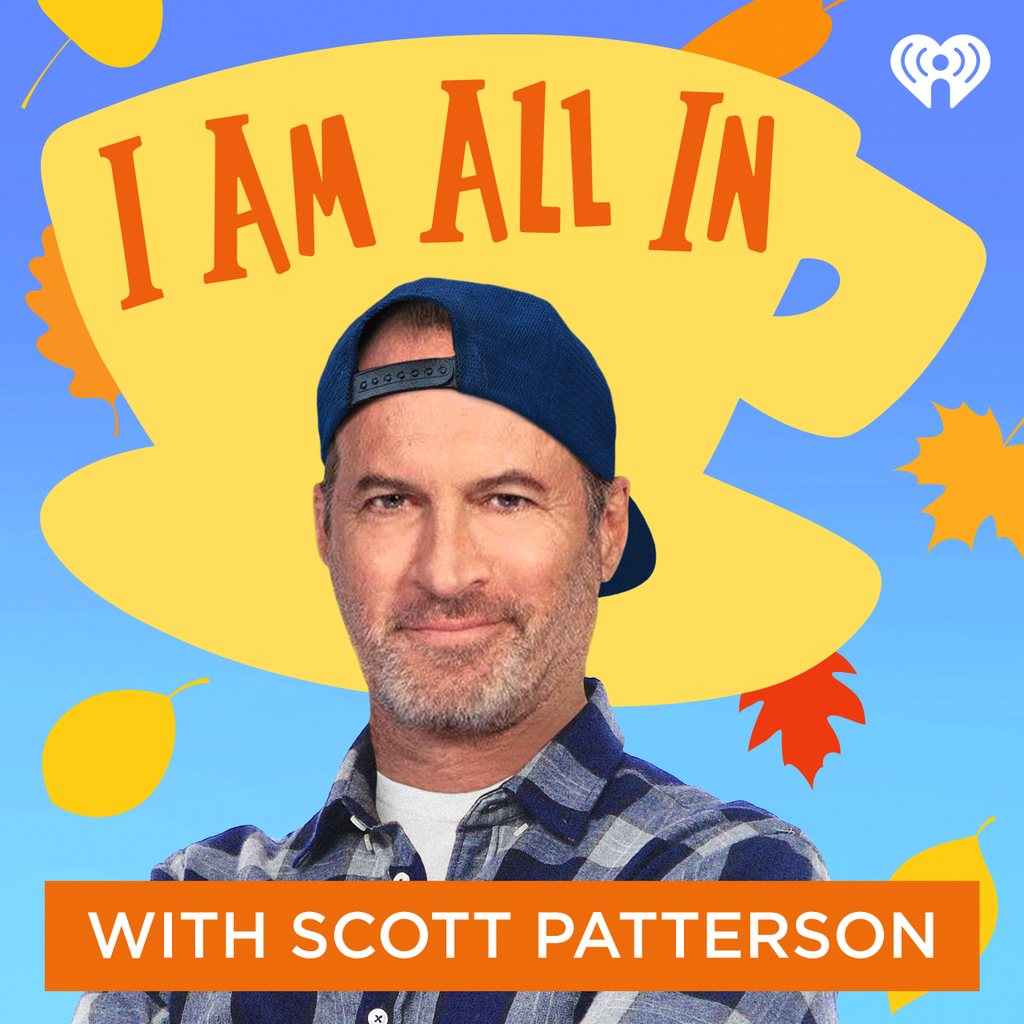 In an effort to curb the "lingering frustration among fans globally" over the lack of new episodes of Gilmore Girls, Scott decided to take matters into his own hands by providing eager fans with the inside scoop and a behind-the-scenes look into every episode from the show, watching it for the first time and chatting with old castmates and crew in his "I Am All In" podcast with iHeartRADIO. "It just seemed logical," he says. "Like, of course, this is what needs to be done. There isn't any new content, so I decided to stop whining about it and do something." Since the first episode's release on April 21, Scott has interviewed fellow actors, Milo Ventimiglia (Jess Mariano), Sean Gunn (Kirk), Keiko Agena (Lane Kim), Scott Cohen (Max Medina), Chad Michael Murray (Tristan Dugray), Yanic Truesdale (Michel Gerard), Rose Abdoo (Gypsy), and more on his podcast. According to Patterson, he has more exciting guests on his roster.
In order to give listeners an even better behind-the-scenes look at Gilmore Girls, other guests, including several crew members (ex. Costume Department, Dialogue Coach, First Assistant Director) and celebrities who love the show have also appeared on the podcast.
"It's a testimant to Gilmore Girls Fans and how wonderful and dedicated they are"

– Scott Patterson
In "Written in the Stars," the third episode of the fifth season, Luke experiences one of his most sentimental on-screen moments when he tells Lorelai, "I just want you to know I'm in. I am all in," during their first date. This was the moment fans finally got to see the character spill his heart out in his restrained way, and that was "so powerful for [him] to perform." It was five years coming, and it represents everything about him — especially his relationship with Lorelai and Rory — because he was always all in, even if it was not explicitly said or perceived.
Opening up about what Luke was feeling at that moment, Patterson says, "I might not be the most interesting guy in the world; I might not be the most cosmopolitan, witty or well-read person. I haven't been to Asia, I haven't been to Europe, and I only speak one language. I'm a small town guy, but hey, we have value too, and my value is that I'm never going to leave you. I'm never going to stab you in the back and I'm going to do everything I can to make sure that your dreams come true." The line, "I am all in," is the epitome of Luke's character, and Scott admits that if he was "dippy, emotional, and all over the place, the show would have floated away." With such a resonation with that one line, there's no way the podcast could have been called anything else.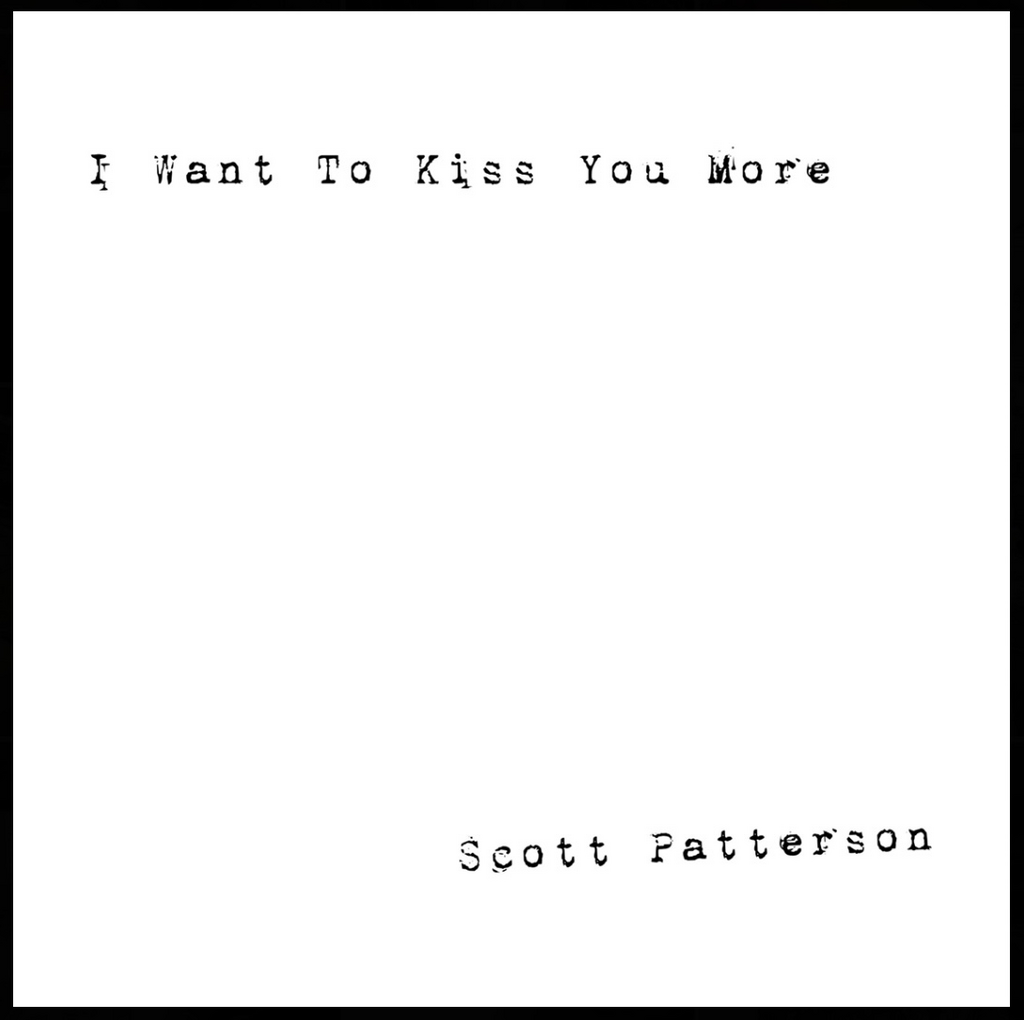 When fans listen more closely to the podcast, they may recognize that Scott is also the voice of the theme song, "I Want To Kiss You More," which is really about "uplifting people, setting a mood and just getting people dancing." During the pandemic, Scott wrote around 35 songs. "I Want To Kiss You More" happened to fit the mood of Gilmore Girls and the podcast best. We don't know much about the rest of them, but Patterson excitedly announces, "There's one song in particular that I'm just dying, dying to get out, and it'll happen hopefully before the end of the year." You can download Scott's music releases here.
"I really want people to feel good, just like how [Gilmore Girls] made them feel good."

– Scott Patterson
Nine months after Scott secured a deal with iHeartRADIO to start the podcast, "I Am All In" made it to #1 across practically every station in the world, according to Patterson. "It's a testament to Gilmore Girls fans and how wonderful and dedicated they are, so I'm going to give [the podcast] to them as long as I possibly can." He also assures fans that his podcast is just the beginning; once he gets through all seven seasons, plus the reboot episodes, it'll just be the end of the beginning. "What that could morph into is anybody's guess," he teases, but fans got a sneak peek of what this could look like with the announcement of the podcast's first-ever live virtual Friendsgiving event which took place on Nov. 11, 2021. Proceeds from the event were donated to St Jude's Children's Research Hospital and Baby2Baby – two charities that are near and dear to Scott's heart.
The event was a huge success, and guest stars like Jackson Douglas (Jackson), Grant-Lee Phillips (Town Troubadour), Sally Struthers (Babette) and Emily Kuroda (Mrs. Kim) made special appearances.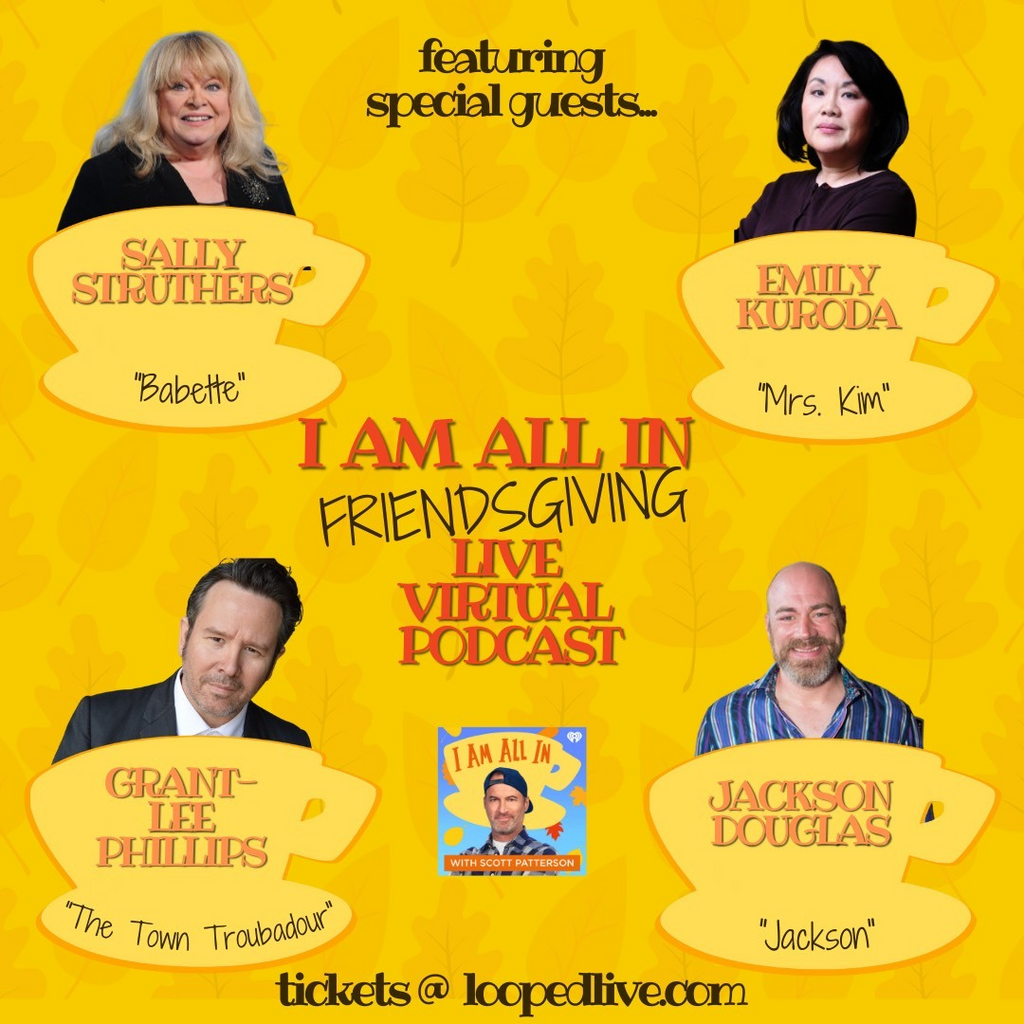 If that isn't enough to get fans excited, Scott recently announced a merch launch, too. With international shipping, fans can currently choose between a blue baseball cap or a yellow mug, but Patterson is planning to expand his line of merch soon, including the possibility of comfy flannel pajamas and flannel shirts — after all, what's the fun in listening to the podcast if you can't dress like Luke, too?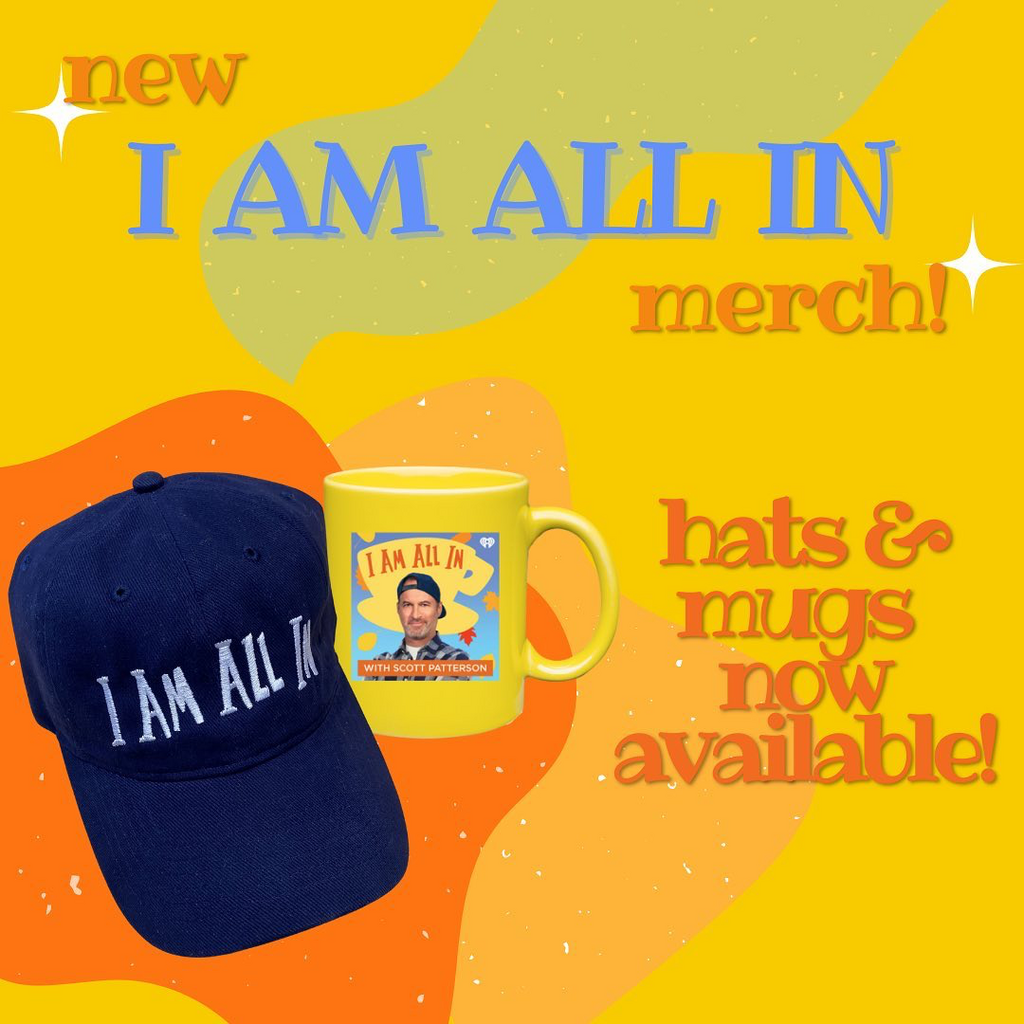 Scott loves how fans are getting to know the real side of him outside of Gilmore Girls, and relishes the fact that his podcast is a platform for him to give his unfiltered opinion about different characters and episodes — including his honest thoughts about the inappropriateness of Max Medina's character, which stirred up controversy among the fan base in June. "I will give my honest opinion at the moment. And that's what I think is refreshing; [the podcast] is not canned. It's not scripted," he says. He's experiencing the show as a first-time fan, so he's just taking his position as a viewer. It's an adjustment for some fans who know him as Luke, because he's not that guy. "I wouldn't call myself bubbly by any stretch of the imagination, but I'm certainly not as tight as Luke," he says. "I don't know that you could be as tight as Luke and not spontaneously combust at some point in your day. And that was the challenge playing him." Patterson admits.
"This was a no brainer. Had we launched Luke's diners back in 2002 or 2003, we would have taken over the coffee business by this point."

– Scott Patterson
Despite irreconcilable personality traits, Scott Patterson and Luke Danes are actually more alike than you may think, at least when it comes to their business ventures. While Luke owned the diner throughout the seven seasons of Gilmore Girls, Scott Patterson launched his own coffee business called Scotty P's Big Mug Coffee — which he's currently exploring the possibility of opening up a destination diner for — 10 years after the show ended. "I realized Warner Brothers had already done the marketing side for me [with Luke's diner]. They spent a huge amount of money promoting [Gilmore Girls], so I'm not trying to dissociate the relationship between [Scotty P's Big Mug Coffee and Luke's]," he says. In fact, he actually tried to partner up with WB to make coffee and open up some real-life Luke's diners, but realized that the logistics would have been difficult since it's not their area of expertise. "I understood that, but I just thought this was a no-brainer. Had we launched Luke's diners back in 2002 or 2003, we would have taken over the coffee business by this point," Scott admits.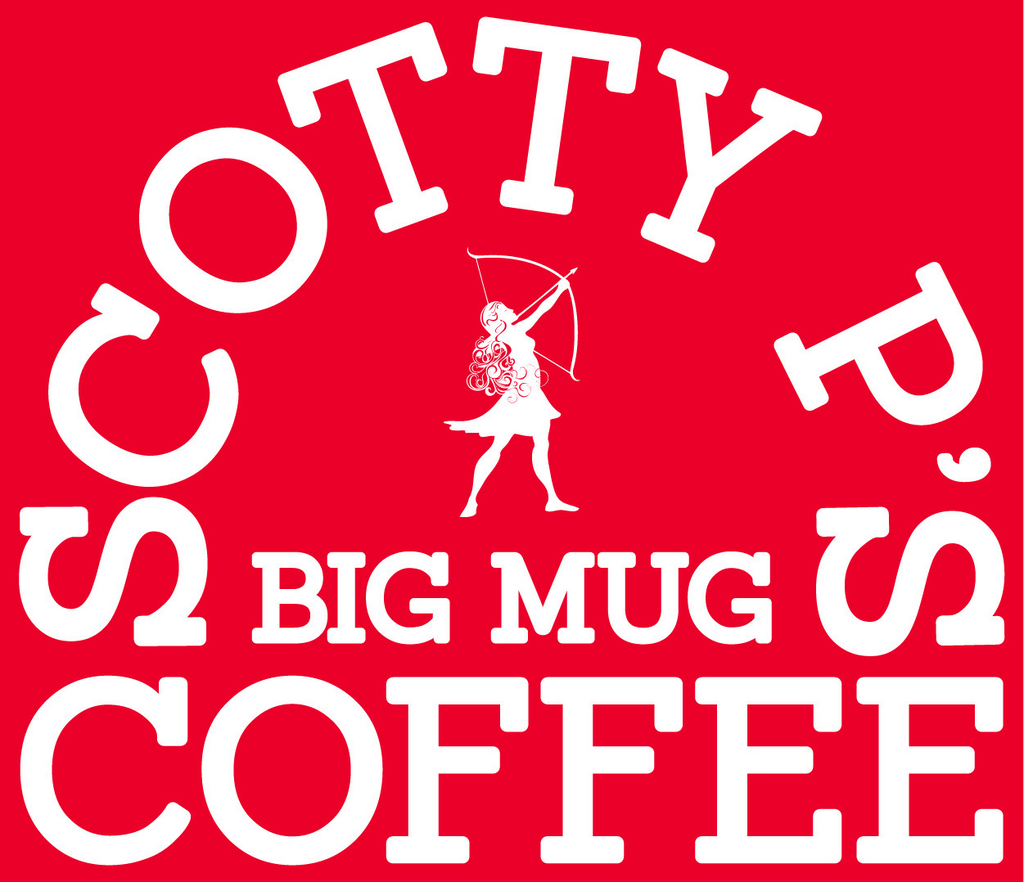 Fans are well aware of Luke's opinions on excessive coffee consumption and how it's morbidly unhealthy, as he regularly scolded Lorelai, telling her things like "You have an unhealthy addiction; you have a problem and you need therapy," as Scott remembers. To solve this in real life with his own coffee blends (and the reason he drinks 10 cups a day), he uses cascara, the fruit skin that covers the coffee bean on the tree, and grinds it into fine powder, releasing the fiber, vitamins, and iron. "I have so much coffee in my house, you wouldn't believe it. I have crates and crates of this stuff," he admits.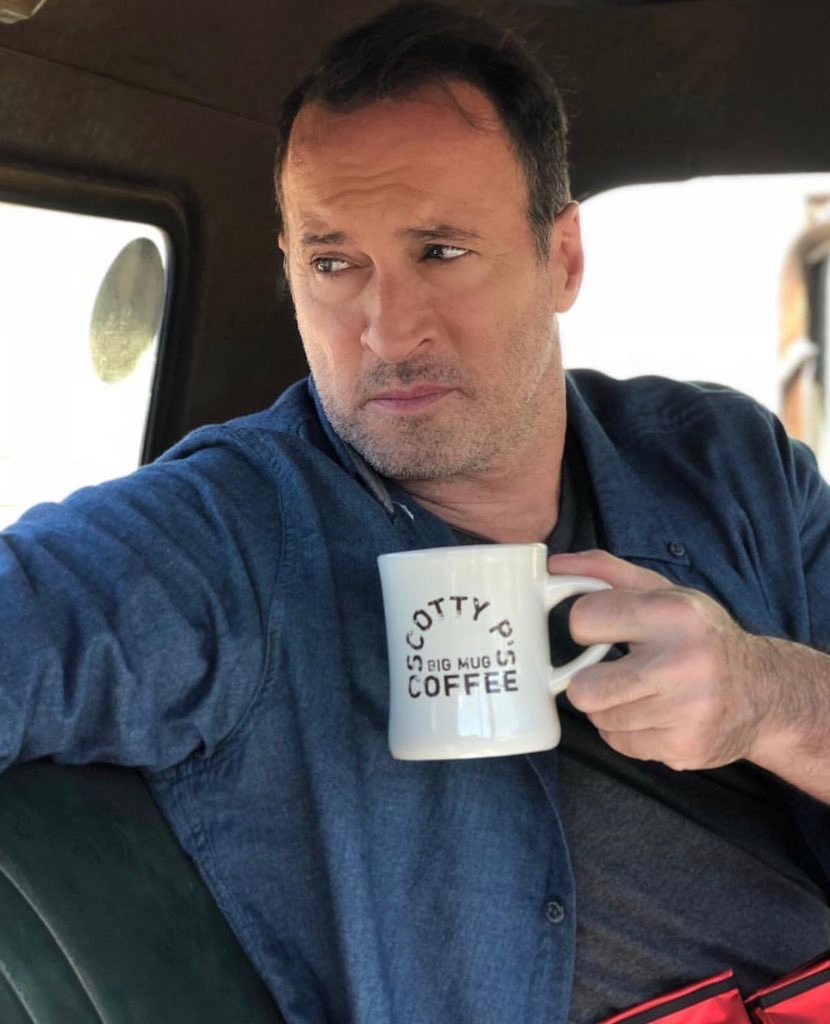 His favourite blends to sip throughout the day are "Mom's Favorite," because it's double-caffeinated, and "Caramel Swirl and Dutch Chocolate." "Once I get off of this interview, I'm going to go make a pot," he jokes. Unfortunately, Scott's coffee line isn't yet available outside the US; however, he gives us his word that he's working on it: "We're going to get it to you, so hang in there, Canada," he reassures us.
Scott believes he's truly in the business of happiness. "I really want people to feel good, just like how [Gilmore Girls] made them feel good," he says. The moment he announced both his coffee business and his podcast, they immediately went viral, and he sincerely thanks Gilmore Girls fans around the world for this. "It was crazy. Gilmore fans, man. They don't mess around. They crave content; they'll watch the show 24/7 as long as they're alive, because that's how dedicated they are," he says. "That's how good Gilmore Girls is."

If you want to stay updated on everything Scott is working on from new coffee blends, personal appearances, podcast guests and music releases, subscribe to Scott's newsletter at www.scottyp.com.