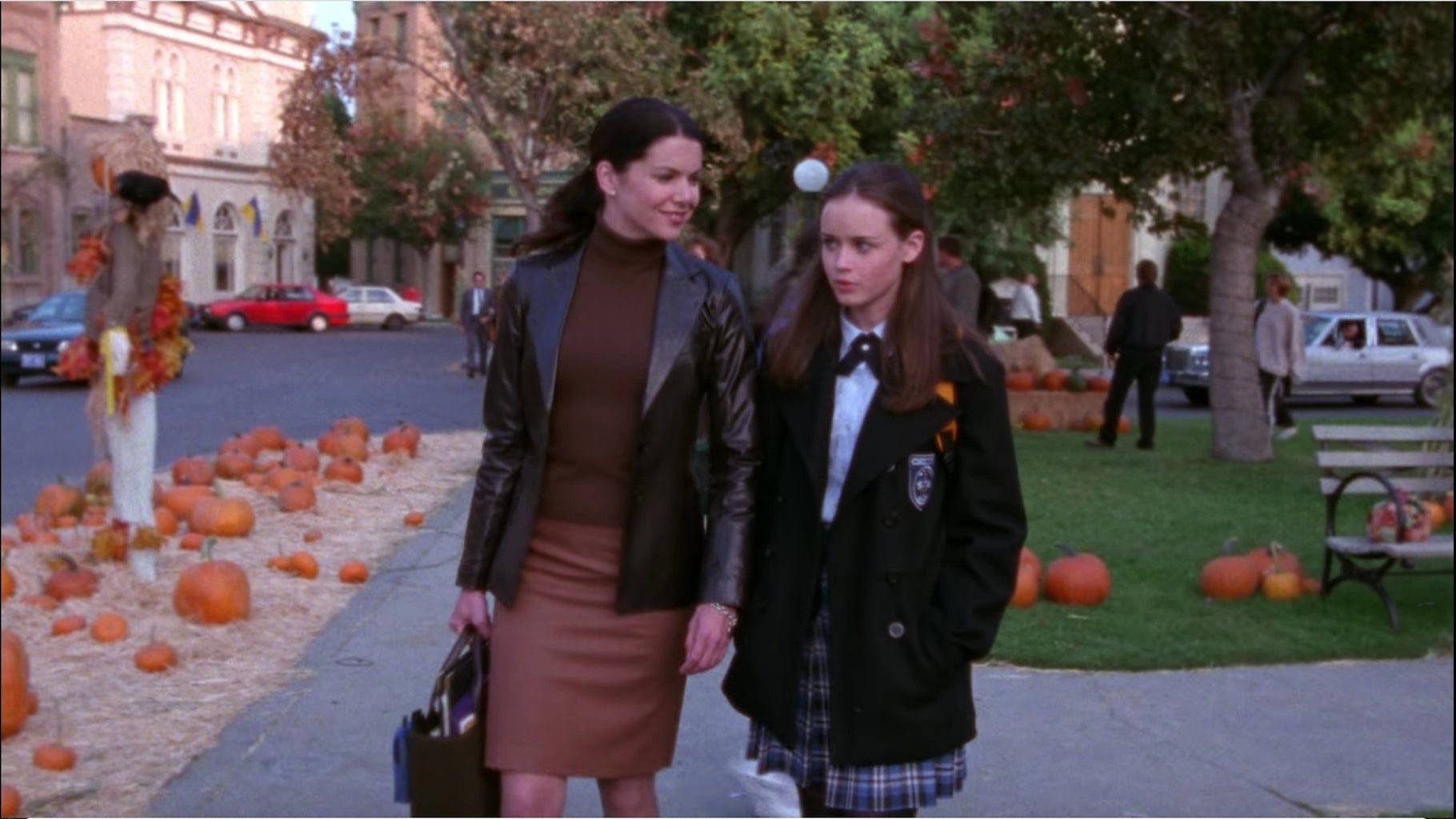 The Golden Girls (1985-1992)

Where to watch: Hulu

Starting with an outright classic, who could refuse the allure of Ms. Betty White?! I grew up watching this with my great-grandmother and the classics are classics for a reason. In this instance, it's watching a show that was ahead of its time, particularly with its emphasis on strong female friendships, well into adulthood. It's a lighthearted watch that will provide laughs.

Gilmore Girls (2000-2007)

Where to watch: Netflix

Gilmore Girls is a show I re-watch annually, come the fall season. It's a taste of small-town charm and as a college student, I watch Rory's Yale years and think, "Well, at least I'm not stealing yachts"! If you're a sucker for niche pop culture references, Y2K fashion, and rom-com plots, you'll find a home in Stars Hallow. Featuring: a lovable cast of characters!

Orange is the New Black (2013-2019)

Where to watch: Netflix

Be gay, do the crime! On a more serious note, the storylines and character development over the course of the seasons are masterfully written and executed. It's an insightful look into prisons, the faults of the immigration system, and the systematic oppression BIPOC individuals face.

One Day At A Time (2017-2020)

Where to watch: Netflix

This is the reboot of the original 1970s production and this time around they nailed it. As a Hispanic woman, I related to the family dynamics and storylines of the show, from clearing up stereotypes and misconceptions about the LBGTQ+ community, to showing cultural affairs, such as quinceaneras, and discussing mental health. These storylines are set within a multigenerational household of characters that are represented in the show, which gives way to conversation among real-life families. If that isn't enough to sell you, Rita Moreno is in this and she is remarkable!

The Wilds (2020-2022) / YellowJackets (2021-present)

Where to watch: The Wilds (Amazon) / Yellowjackets (Showtime)

If you're a fan of dystopian literature, for instance, Lord of The Flies, but have always wondered "What if it were young women on a deserted island?" (with a twist) then The Wilds is for you. However, it pains me to say that Amazon canceled it after two seasons. As such, I have paired this show with an adjacent show, Yellowjackets! The star-studded cast includes the likes of Christina Ricci and Melanie Lynskey as we follow a team of soccer players whose plane crashed in the forest in 1996 and antics soon ensue. This timeline is accompanied by a present-day look at the lives of the survivors and the fallout of their nineteen months spent in the wilderness.