Love it or hate it there is something for everyone.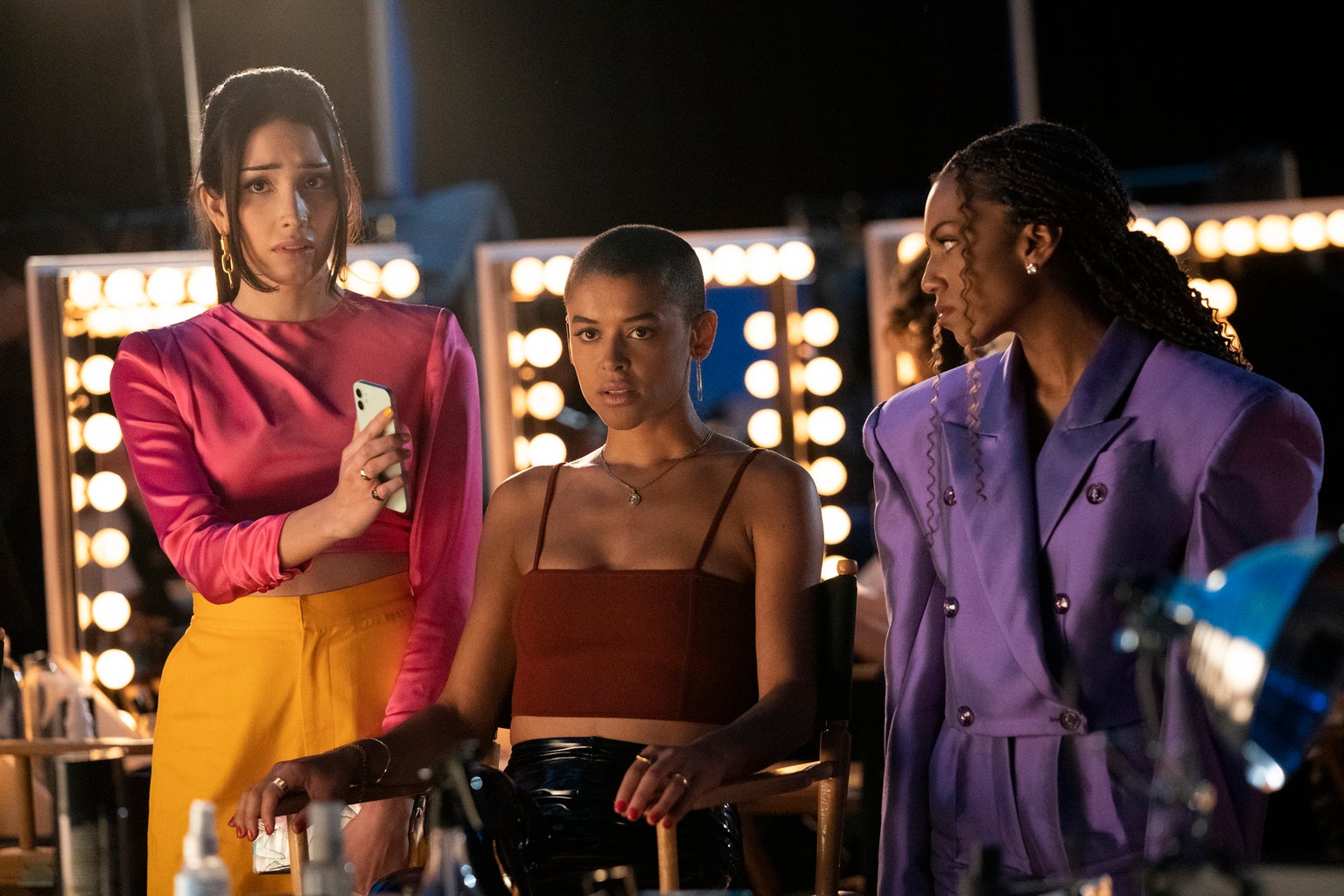 Prior to the release office reboot, the new Gossip Girl was already getting mixed reviews. Many complained that the characters did not come from old money and others blatantly critiqued the introduction of people of color into the series. Something that was very much lacking in the original. But it doesn't matter if you loved it or you hated it, the one thing that this reboot stayed true to was the focus on fashion. Even more to that fact they even brought back the original costume designer, Eric Daman. If you're someone who likes to wear all black or someone who likes to be decked out in diamonds from head to toe there is an outfit for everyone this season.
Julien's First Day of School
Our first formal introduction to Julian Callaway did not let down. Moments prior to this scene, it wouldn't be out of the question to assume that she was just an insipid and unsupervised rich kid who was allowed on Instagram too early by her neglectful parents. It is also obvious to see her biker shorts as an ode to the style icon herself Princess Diana. But the way she wears her men's shirt barely buttoned and accompanied with a loose-fitting dress tie really helps her nail the effortlessly flawless aesthetic that she will continue to ascertain for the rest of the season. The best part of this outfit although wasn't the Princess Diana inspiration or the tomboy necktie, it was the white cowboy boots. Try as many people will, it is look almost impossible to pull off outside of a rodeo.
Zoya Finally Dress Herself
Zoya went from the new girl, to derangaged secret half sister, to boyfriend stealer, all in the span of 48 hours. There weren't many moments when Zoya was able to just be herself. In this moment however, she was finally able to be herself. She finally to broke away from her sister's hand me downs and dressed in what she wanted to wear (and the best part was, it was completely terrible).
Monet's at the Fashion Show
Does she have morally gray judgment? Yes. Has she gotten innocent teachers fired because she did not receive the grade she wanted? Also yes. Has she attempted to ruin a girl's life just to gain more social standing? Again, yes. Does that mean she has bad taste in clothes? Absolutely not. Throughout the season there was never a moment she looked anything less than immaculate. It is almost impossible to choose just one look. Call me crazy, but Monet's purple jumpsuit stole my heart. What really pulled this outfit together was the Dapper Dan (if you do not know who this I seriously suggest you do a Google search) inspiration which is actually there to elude to Monet's own queer identity.
While the show itself might not be everyone's cup of tea, the design and clothing is certainly eye-catching!