Love it or Hate it: Taylor Swift continues to dominate the music industry
Taylor Swift is back and better than ever with her latest album "Lover." After finishing her Reputation tour, Taylor jumped right into the works for new music. However, it wasn't an easy year for her. Whether you've heard her name in the Kanye West feud or saw her publicly call out Scooter Braun for buying her music, we all know that it has been quite an eventful year for Ms. Swift. While dealing with the limelight, she's been writing and recording beautiful ballads, heartfelt love songs and number one hits, proving to her haters that nothing can stop her. Here's a quick rundown on her successful album, and how she continues to be one of the greatest influencers of our time. 
One of the biggest songs off the album (sharing its title with the album), "Lover" is a beautiful ballad about finally finding the one. This track is Taylor's third single off the album and is a fan-favorite. Her second single "You Need To Calm Down" was a hit at the MTV Music Video Awards, winning "Video of the Year" and "Best Video For Good." This song was inspired by internet gossip and haters, and she even makes a political approach in her verses, referencing LGBTQ+ advocacy organizations and the movement itself. The music video, released during Pride Month, contains several references to the LGBTQ+ movement and promotes equality. This is the first album we see Taylor get very political, and fans are stoked to see her using her platform for such a prominent social issue.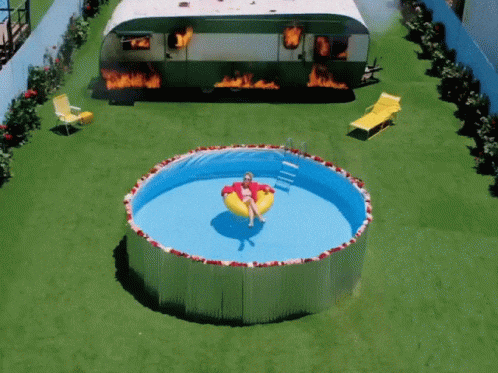 Other must-hear songs off the album include "Cornelia Street"- a heartfelt song about a romance in New York City; "Cruel Summer"- a fast-paced pop song about summer love; and "Soon You'll Get Better"- an emotional acoustic tribute to her mom battling cancer. 
Love her or hate her, you cannot deny Taylor Swift's success- she was named on Time's 100 Most Influential People of 2019. She uses her platform to speak out about issues such as sexual assault, LGBTQ+ discrimination, and promotes female empowerment and equality. By creating music for millions of listeners with her painfully honest songwriting, she truly knows how to connect with people and let them know they are never alone. Regardless of her over-the-top stadium tours, dazzling award show outfits and exploited personal life, Taylor has a connection with her fans that no other entertainer can master. The fancy outfits and fireworks are just the icing on the cake. She has the ability to make people feel love and magic, get their heart racing, and gives them an energy they can't get anywhere else. 
Next time you hate on Taylor Swift, re-think it for a second. It's quite difficult to write such masterpiece albums, perform for stadiums across the globe, attend award shows and keep a private personal life while being bashed all over the media. I'd like to see the haters give it a try!