Senior year. Nostalgia is kicking in, and walks around campus are starting to be tinged with sadness. Game days are fueled by a need to do as much as I can. A certain restlessness makes class feel unnecessary, and work on my resume/portfolio feels hyper-important. Ahhh yes, the symptoms of… Senioritis.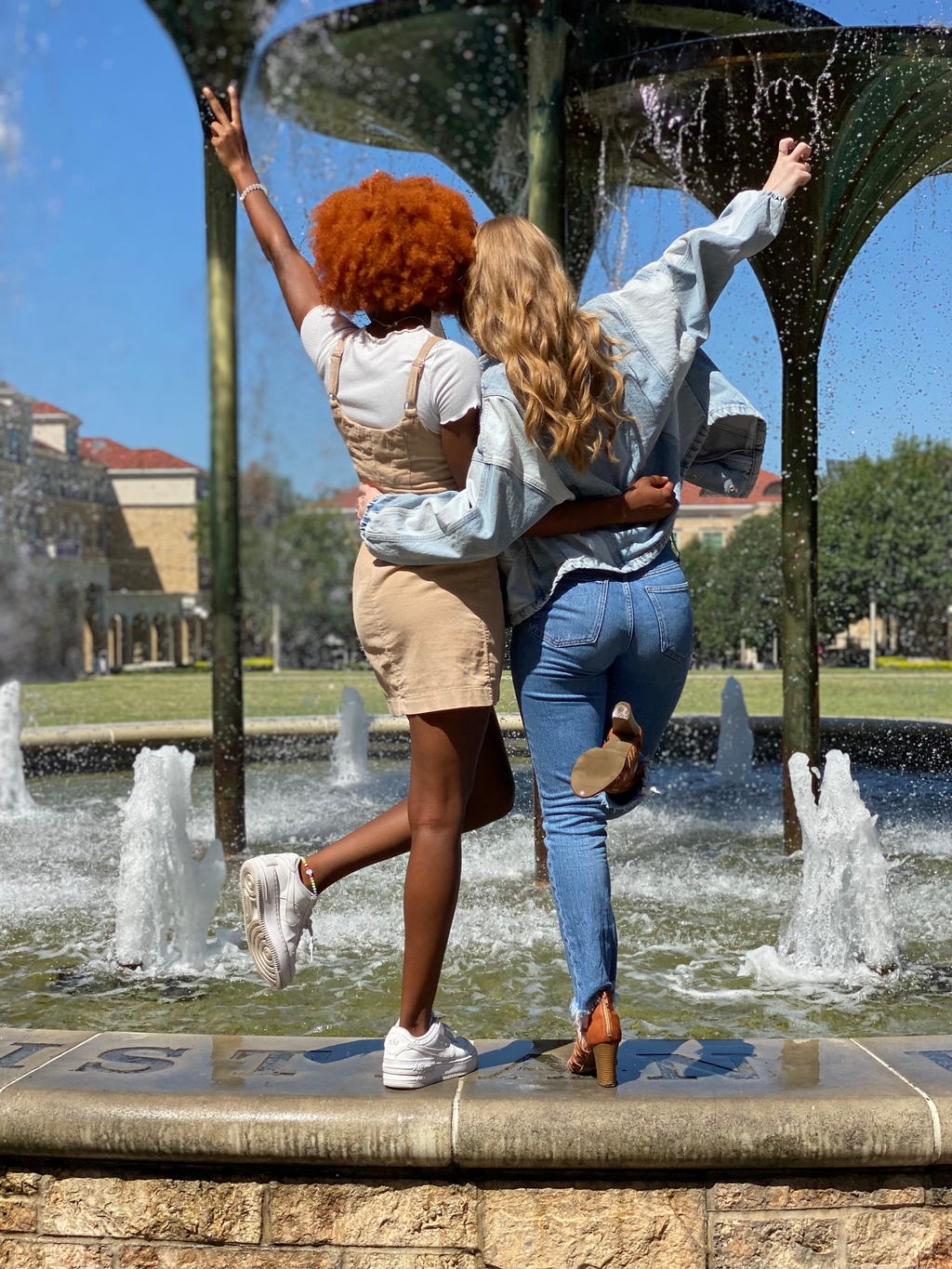 Well, if I'm going to leave this year, I'm going to make this year the best one possible. Follow along below to see my senior year bucket list.
Storm the football field

We can check this one off as of Saturday, November 6th. Rushing the field after an amazing and crazy Horned Frog football game victory is a feeling like no other. A day in my college career that I will never forget. There is simply no better way to celebrate!

return to my freshman dorm

Oh, Milton, the birthplace of all of my closest relationships. The sleepless nights, the movie marathons, and the endless snack runs: every day was an adventure. A tour through those hallways will probably be very mundane, but the nostalgic rose-colored glasses would make it beautiful.

eat a meal @ the bluu

The food may be nothing to write home about, but one last meal sitting in the BLUU, listening to 2000s Hits, and laughing with your friends is a necessity. Plus, I have to swipe in one last time with Cindy.

go to the top of the stadium @ night

Midnight climbs up the stadium are somehow much more exciting than during the heat of a game day. Taking a snack to the top and looking out of the skyline while you toss M&M's for a friend to catch in their mouth is a must-do.

spend an afternoon just walking around campus

Not only is this a great way to handle my anxiety, but this is also an unbeatable way to walk around and be reminded of little moments from the last four years. Plus, it's still so fun to walk around and run into so many people you know!

watch a sunrise over the commons

Something about the idea of sitting in the Commons with a warm coffee in hand and a friend next to me sounds very nice. It also sounds like a great time to reflect and meditate on my time here at TCU.

Walk the stage in the Schollmaier Arena

Ah yes, the ceremony it all culminates to: walking the stage to collect that very expensive piece of paper. If this wasn't on the list, then what would be? Can't wait to find the perfect pair of shoes though! (Hello statement pumps that are perfectly broken in to avoid tripping).

Picnic in the commons

Preferably in the spring, and definitely with a little mimosa action. A perfect Sunday afternoon, especially if people have brought their dogs in like they normally do!

Touch the frog's nose for good luck

We've all heard the legend of the lucky frog's nose by Reed Hall. I'm not sure about you, but I've never rubbed that frog's nose before a test, but maybe for my last finals week, I will!

high five Lau'Rent Honeycutt on campus

Because who doesn't want to end senior year with a high five from the best student body president with the most positive energy on campus? Bring in the good vibes while making a positive change on campus!
While this might not be my complete bucket list for the next year of my life, I am looking forward to each thing, and hopefully, come May, I can check it all off.