Ever since I was little, I loved to write. I was that third-grader who always had a mini journal filled with new vocabulary words. I loved writing simple poems about snow falling in the winter and writing short stories with vivid characters and dynamic plots. Writing was something I basked in as my elementary school days continued. I was (still am) a creative mind and I always remember appreciating the art of conversation—from learning how my little cousins play with their dollhouse to listening to my grandmother tell me what Italy was like when she was a little girl. There is something so beautiful about storytelling, something so magnificent when people write their experiences on paper to share with others. It's like opening a photo album and having a million memories appear right in front of your eyes but instead, adjectives and metaphors dance around sentences and paragraphs to impact another person. To make another person feel something. I always viewed writing as magical.
But this hopeful college dream started to dissipate with the sounds of society: You want to major in journalism? Aren't newspapers dead? Do you know how difficult it is to publish something? How difficult it is to get a job? I journeyed through high school—still with a love for writing—but it was masked by the domination of science, engineering, math and technology. My school was infused with these core subject areas—areas that I didn't want to experiment with but instead wanted to write about. Not one journalism course was offered at my high school, and the school newspaper (the one I loved writing for week after week) came to a close after one year of existence. Instead of looking into journalism programs when I entered college, I browsed a list of accounting programs (a complete 180, I know). But that was all I was exposed to during four critical, decision-making years. A decision that would lead you to what you would be doing for the rest of your life.
When I arrived at college, there was no doubt I loved every minute of it. I plugged into several community groups but still felt as though something was missing. Towards the end of my first semester, right in time before picking my upcoming classes, I knew I needed to change my major to journalism. As much appreciation as I had for the business school and all it's taught me, I needed more of a creative outlet. I finally saw myself clearly: writing articles and editorials for an organization, color-coded planner on one side of my desk and an iced latte on the other. The sense of relief I felt when I submitted the paperwork to be able to take my introduction to journalism and writing for interactive media courses was incomparable to anything I've ever felt before. I knew this was where I was meant to be.
So confident in this decision, I decided to apply to internships in New York City during the transition to the journalism program. This may sound crazy but all of my eagerness was bottled up for so long that I put my all into each application. I created a digital portfolio with all of my writing samples from different media outlets I have been writing for the past few years and took a leap of faith. I don't know if it was a miracle or what, but within two hours of submitting my application, I heard back from one of my dream internships. I started getting a few more calls from different organizations and later accepted an offer from the very first email I had received—an email that encouraged me to write and continue to write because I loved it. And that's what I knew I was meant to do.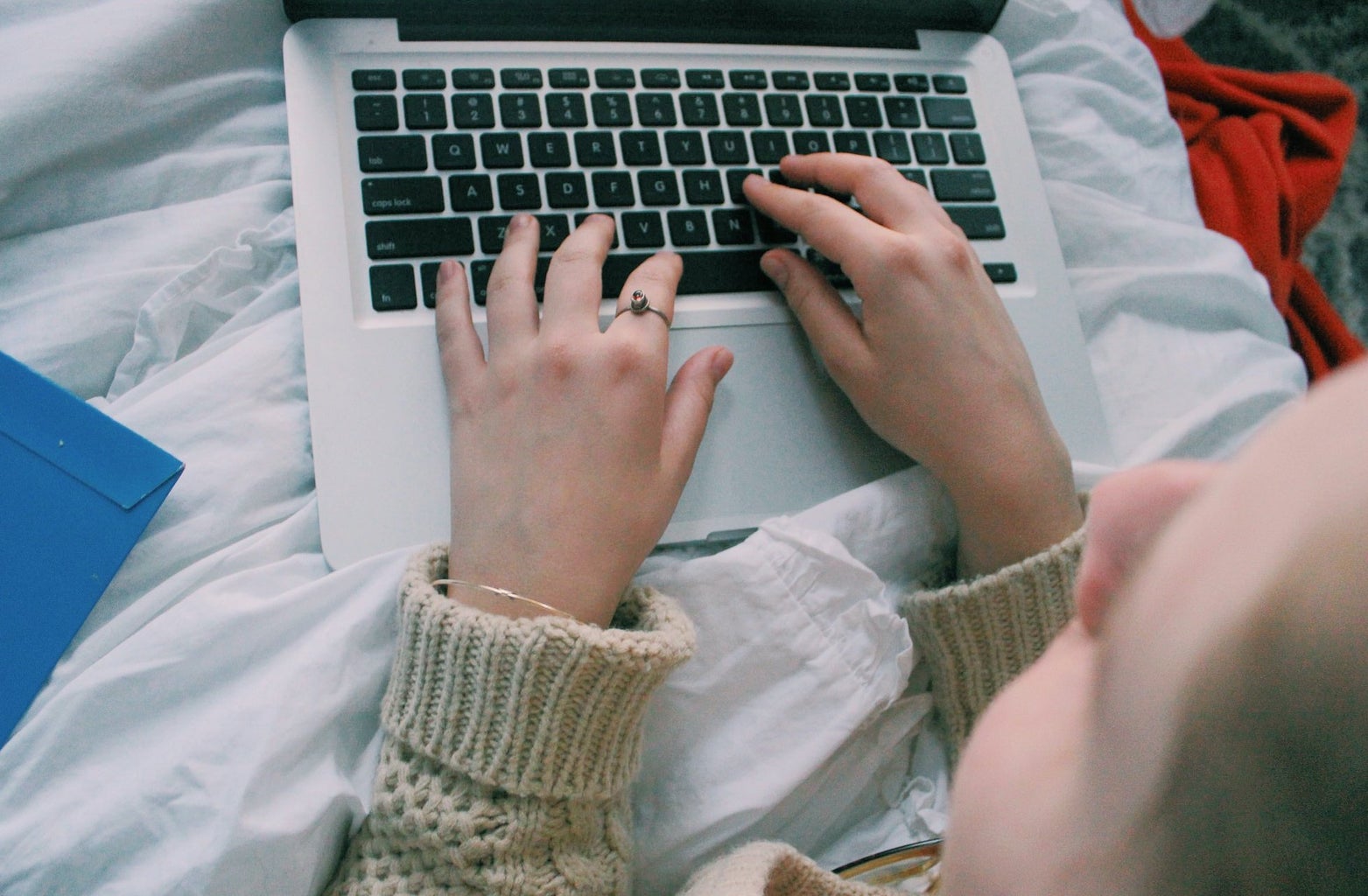 The moral of the story is this: it's okay to change your mind and it's okay to change your path. Your season of life changes constantly, and it's okay to change. In fact, it's encouraged—it means you're growing. Follow through with your passions and hey, if it so happens that you can make something your major or direction to study, that's always a bonus.