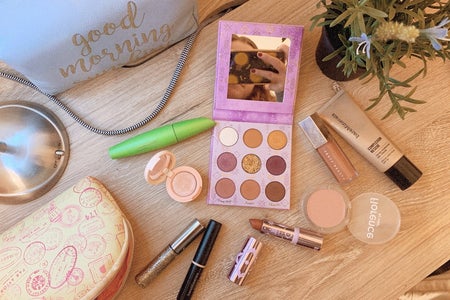 Transitioning Your Beauty Routine to Cruelty-Free
Cruelty-free products are becoming more and more popular. It is now easier than ever to find and purchase cosmetics that are vegan based. That means that you can start incorporating these products into your beauty routine as soon as possible. Taking a stand as young consumers and only purchasing ethical beauty products can actually create a huge impact.
What does cruelty free really mean? Because the cruelty-free umbrella can cover so many different types of products, knowing which brands are following which specific guidelines can get confusing. Although cruelty-free simply means that no animal testing was involved, there are typically different levels of how cruelty-free a product is, ranging from how it was made to its ingredients. 
No animal testing: This is the most common cruelty-free label. Tree Hugger states that it simply means that the ingredients and final products were not tested on animals. However, the ingredients may not be vegan or vegetarian. 
Vegetarian: This label indicates that the product has an ingredients list that does not contain anything directly from animals, according to Tree Hugger. Unfortunately, not all vegan products are cruelty-free, meaning some vegetarian brands do test on animals. 
Vegan: Products with this label have ingredients that are neither animal products nor animal byproducts. This means no animal fat, no honey, no beeswax, and no dairy.
What to Look for When Shopping: Leaping Bunny symbol: If you're simply looking for products that are cruelty-free, search for this symbol, which is the most universal indication of an ethical product. Into the Gloss states that it means "no animals were harmed—in all stages of development and production." 
PETA logo: This logo also means cruelty-free and that no animals were harmed during the process. However, Cruelty-Free Kitty states that this company is less selective than Leaping Bunny, as they conduct less thorough investigations into the cruelty-free status of their brands. 
Vegan: A heart with a "V" inside means that the product is vegan and that no animal products are included in the ingredients. 
Made in China: If a product is sold in this country, you're out of luck—Chinese law requires products sold in the country that are manufactured elsewhere to be tested on animals, according to Cruelty-Free Kitty.
Brands to Add to Your Beauty Collection: 
Lush: Lush is a brand that focuses on a range of beauty products that almost all cruelty-free users love because of its affordable prices, all-natural ingredients, and cute packaging. You can grab anything from an aesthetically pleasing face mask, like its Rosy Cheeks Face Mask ($13) to a fragrant body wash, like It's Raining Men Shower Gel ($10). 
Urban Decay: Urban Decay is known for its edgy take on high-quality beauty products. You might know it for its Naked Palette ($54), but it also sells other best-selling products, like its Ultra Definition Liquid Makeup ($40) and Vice Lipstick collection ($17). 
Too Faced: Too Faced is known for its glamorous take on high-quality products. Its packaging is also beautiful, and some of its must-haves even smell like sweet treats, including Peach Frost Melting Powder Highlighter ($30). 
Glossier: Glossier is a millennial beauty company made for people who would rather focus on keeping their skin healthy than caking on products. While it's entirely cruelty-free, only some of its products are vegan, including Milky Jelly Cleanser ($18) and Generation G Lip Color ($18).
Drunk Elephant: Drunk Elephant is used by fashion and beauty editors everywhere, mostly due to their clean and highly effective products. College students are also quickly becoming aware of its benefits, mainly because products like its Virgin Marula Luxury Facial Oil ($40) leave skin looking flawless enough to go without makeup.
ella + mila: A lot of vegan nail polish brands are sold exclusively online, but not ella + mila. You can find this product line in stores like Target and their website even has a store locator to make it easy to find them. This eco-friendly brand is named after the founder's two daughters, Ella and Mila. This brand even launched equally vegan friendly liquid lipsticks back in 2017.