Senior Spring as Told by Gritty
You don't need to be a hockey fan to know who Gritty is. The furry, orange thing broke the internet when the Philadelphia Flyers revealed Gritty as their mascot in September 2018. Since then, Gritty has been causing chaos both in Philadelphia and on the internet. From streaking at a game to threatening to kill another mascot, he's become a phenomenon in five months. Aside from his hockey antics and bluntly telling it how it is on social media, he is surprisingly relatable to college students-- especially seniors.
Actively trying to avoid real world responsibilities that are looming in the future
Sitting in any class that only fulfill credit requirements and is not at all related to your major
How it feels applying to job after job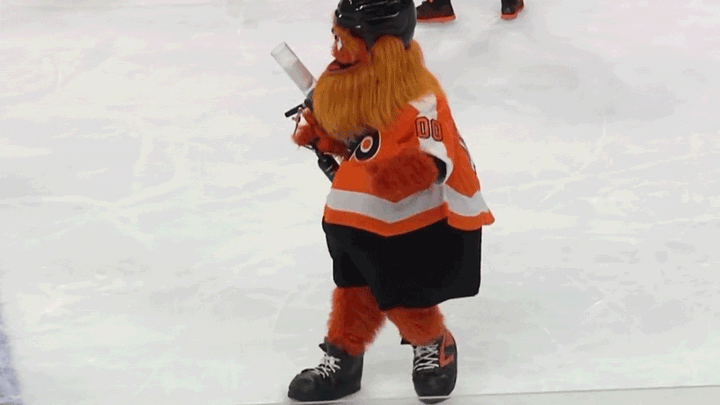 Anytime class gets cancelled
Source
Cherishing every minute you hang out with your friends because you'll never have this much free time again
Source
Waiting to graduate…
Source
… when graduation day actually comes.
Source
Here's to cherishing the remaining time we have at TCNJ and always remember: stay Gritty.