Inside the Life of a Competitive Swimmer
When most people think of the word swimming, they usually think of pool parties, fun tubes shaped like donuts and flamingos and lounging poolside with a cool drink.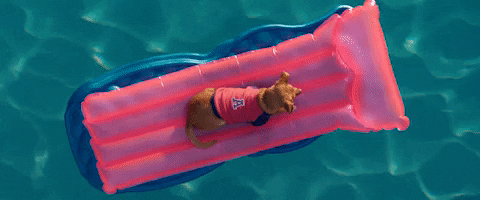 GIPHY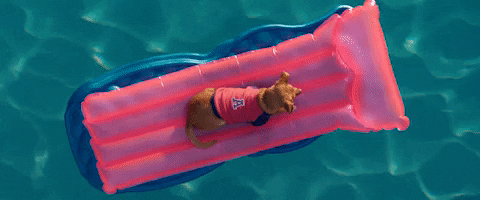 They don't typically associate the popular summer activity with early morning alarms (yes, earlier than an 8 A.M), staring at black lines for hours on end and muscles so sore you can't properly sit down. This is the life of a competitive swimmer. 
Alarms blare as early as 4 A.M to be up and awake for 5 A.M practice. Jumping in a cold pool is the last thing those swimmers want to do, but they know that getting in will make them stronger. Tougher. Faster. They go back and forth for 2 hours, alternating between swimming, kicking, pulling, and more. Afterward, they get 5-10 seconds of rest. Other sports take 5 minutes. But when they emerge, tired and taking in as much air as possible, they know it's not over. Yes, they do all of the strokes, even butterfly. Yes, it is so much harder than it looks. 
The swimmers head to dryland, doing the typical land workouts: seemingly endless pushups, situps, cardio exercises. Sweating, they get to the showers, ready to wash the stench of chlorine off for the day. Finally free from the grasp of the pool, they go on with their day. Attending classes and doing homework like every other student is not overlooked. Swimmers work to maintain a good GPA as hard as they work to improve their time in the pool. 
All in all, swimming does not make life easier. However, it certainly builds a strong work ethic, sense of discipline and time management. Being an athlete in college can take 20+ hours out of your week, even at a Division III school like TCNJ. Between meets, traveling and practices, competitive swimming requires dedication and is by no means an "easy" sport.