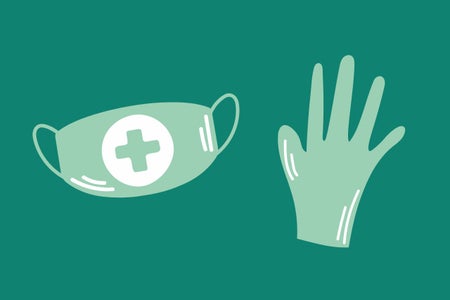 How To Prepare Yourself For Your First Gyno Visit
Many womens' first visit to the gynecologist happens sometime in college. Normal, healthy, and encouraged! Yet, you may still have some concerns before heading to that first appointment. Here are all the do's, don't's, tips, and tricks to keep in mind into your first gyno visit.
Do your research
Just as every woman is different, every doctor is different. Think about what's important to you in a gynecologist. Do you prefer a female doctor, or will you be comfortable with a male doctor? Are you going to want to have this doctor deliver your baby in the future? Are they board-certified? Are they in-network with your insurance provider? Ask family or friends for their recommendations. But just because your great Aunt Kate swears by her gyno, she may not be the best fit for you, so make sure to read lots of reviews online, too.
Don't stress the little things
Don't worry- they've seen it all. If it will make you feel better to be bare, go for it, girl! But it's also just as fine to show up all-natural. Your doctor will not care. It also doesn't matter what you wear, as you will typically be given a gown to change into for the appointment.
Keep a journal and be honest
Make a note of anything you want to talk to your doctor about- symptoms of your periods, unusual changes in your cycle, or questions about keeping yourself safe during sex. You can keep a physical journal or use a female health app like 'Flo.' Just as they've seen it all, they've heard it all, too. My doctor didn't even bat an eye when I told her how often I bleed after I masturbate. If I hadn't been honest with her about that, I wouldn't have known that if we ran a few tests and those all returned normal, I was completely fine. I wasn't "broken" or masturbating "wrong" some of us quickly release all that built up blood after climax. Even if you think it's something insignificant, it's important to let your doctor know about it. Be honest about your sex life, too- your doctor is not there to judge you, just to make sure you're keeping yourself safe. In addition, honesty about drinking and smoking habits is important because those can sometimes negatively affect certain birth controls.
Be open
Most women's first visit to the gynecologist is for a well-woman exam, which can feel like a lot. It will typically consist of a breast exam where your doctor feels your breasts for any lumps or bumps and a pelvic exam, which can be a little bit painful but is over within a few short minutes. Don't feel offended if your doctor suggests a pregnancy test, an STD/ STI screening, or any additional tests that you weren't expecting. Your doctor should explain why they want to run extra tests, but simply ask them to clarify if they don't.
Talk to your girls
Every article I have ever read regarding this topic swears that a vaginal exam will not hurt. Plot twist- that was not my case! I have a "smaller than usual vagina" (who knew?!), so even the smallest speculum that could be used caused me a bit of pain during the exam. It was not unbearable, but oh my gosh, I sure wished I had taken some ibuprofen beforehand. Now I warn all my girls to consider taking some pain medication before their first visit, just in case. You can read all the stories in the world but the best advice will come from those who know you!