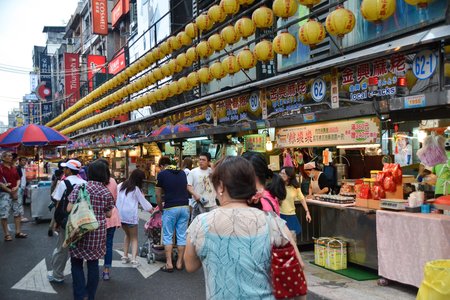 My Life from 2019 to 2020
     Being a Sagittarius, I love freedom and adventure, which is why I have already studied abroad twice. Well, three times, if you count going to live at the University of Tampa, since I'm originally from Brazil. Going on adventures and taking risks as often as I do result in two outcomes: having the constant feeling of wanderlust and feeling out of place. The nice part is definitely making new friends, having fresh starts and being immersed in different cultures. 
     From last year until now, that hasn't changed at all. In the end of June, I set off to Asia for the first time for a two and a half months long internship. My destination was Hong Kong, also known as my absolute favorite place (so far). This was where I found myself the most in my almost 23 years of living. The food, the people, the friends I made, the place, even my boring job. I loved every second of it. The best part being that I explored the city on my own for the first month. 
     Then came time to leave Hong Kong and I seriously never cried so hard in my entire life. I cried for the whole week, which is abnormal for me. I was scared and overwhelmed by something I never felt before. Something told me that that was my place somehow. To this day, I still don't understand that feeling. On Sep. 2, it was time for my next destination: Shanghai, China, where I lived for four and a half months. 
     In Shanghai, I moved into an apartment with five other girls. If you think that was crazy you have no idea. The good news is that we all got along, for the most part. While there, we were all studying at one of China's major C9 League schools - Ivy League - Fudan University (复旦大学). To be honest, I was disappointed with some aspects of the University as it's one of China's major C9 League schools - Ivy League. 
      I guess what made up for my frustrations was Chinese class, which we had four times a week. So, at least I got to learn and practice my Mandarin. Besides that, I ate the most amazing foods, traveled around China and made amazing new friends. When my Shanghai experience came to a close it was time to go back to Tampa, FL. Mind you, I wasn't that excited for that event. 
     After spending 7 months in Asia, I really didn't want to leave. It felt unfair that I had to leave a place that completely changed me in the most unexpected ways. I guess it was time to go back to reality, though. On Jan. 16, 2020, I was in Tampa. The first week was a blur of being in and out of sleep and barely eating due to very bad jet lag. What followed was the beginning of the Spring semester and the constant "wait, you don't have the virus, right?".
     Being back was not the ideal thing for me. This whole wave of changes that I went through in under a year was insane. I was on a rollercoaster of emotions from which I couldn't get down from. I felt lost, unmotivated and everyone was different - especially myself. Suddenly, things I used to love didn't make sense to me anymore, and the same went for some friendships. All of that was a recipe for disaster, so when spring break came, I stayed at home. 
    The foreshadowing in that really gets to me because for that week, I didn't get out of the house. Was I practicing what it would be like in quarantine? I don't know. But the point in which I reached rock bottom was when my university announced that we were going to have online classes for the remainder of the semester. That meant I had to move again to come back to Brazil, which was the last thing I wanted. Fine, I did want to see my friends and family. 
     Due to my mental health, I was supposed to spend spring break here with my family. However, coronavirus happened and I couldn't. Not long after, I packed everything up and got on a plane home. Until now, we were having classes and I felt like I was failing. I was swamped with assignments, but couldn't seem to focus. Being at home, there are too many distractions. In the end, I'm glad we were able to finish the semester, but it was terrible. 
     Overall, the biggest issues of staying at home are being stuck with the same people and not having my personal space. I honestly feel suffocated even though I love my family. Let's hope the spread of this virus slows down and we can get out of our houses soon. I definitely can't take it anymore, but there's nothing we can do about it. It won't last forever though. 
Stay safe and enjoy your summer!