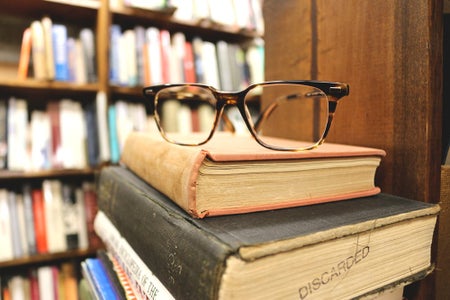 Recently, students and faculty at Susquehanna University have raised a number of concerns about the price of textbooks. Not only are most books over $100, but students are buying four, five, or possibly six pricey books each semester. In my time at Susquehanna, I would have probably spent close to $2,000-$3,000 on required textbooks if it weren't for other, more reasonably priced websites I've found.
In working with the Outreach Director of the Blough-Weis Library, Ryan Ake, we have decided to participate in Open Education Week. From March 2nd-6th, libraries, students and faculty will be promoting ways for students to save money throughout their college experience. One way to do so is through the Open Textbook Initiative. This initiative will allow students either free or low-cost access to required textbooks from their professors. From numerous student and faculty interviews, we have seen a huge push for something like this to happen on our campus.
In general, students are told to budget at least $1,200 for their textbooks. That's a lot of money that, at least for students here at SU, could be used for GO Trips, off-campus activities, etc. With most students paying out of pocket for their books, the struggle to keep up with the rising prices becomes ever more difficult.
Students have resorted to many different techniques to avoid purchasing textbooks altogether. Many people we spoke with either avoid buying, use a lesser-known and less reliable website (but cheaper) to buy from, or borrow from a friend. In many cases, professors use a book daily whether it be in class or for the homework. So for those avoiding purchasing it altogether, this raises a serious issue.
The Blough-Weis Library is a huge proponent of the Open Textbook Initiative and we hope that you all will be too! Hopefully, there will come a day where students no longer need to budget out money to buy textbooks. For more information on #OpenEdWeek and the open textbooks visit the blog during the week to see posts about the initiative and view interviews with faculty and students!