Online Options for Curve-Friendly Halloween Costumes
Online shopping has given plus-sized women much more accessibility to and many more options for clothes that are designed for curvier bodies. Instead of crossing our fingers that the XL in a straight-sized clothing line is loose enough to accommodate our chests, tummies, or hip-dips, we can now order our sizes with more confidence in the fit. 
Popular fashion brands have slowly expanded their size ranges. However, in my experience, many of these brands still carry very limited stock of plus sizes in-store. Finding a plus-size section limited to three racks in comparison to the other 95% of the women's section can feel disappointing, frustrating, and sometimes even embarrassing. Shopping online reduces the time wasted while scouring for the few 1X options buried at the bottom of shelves.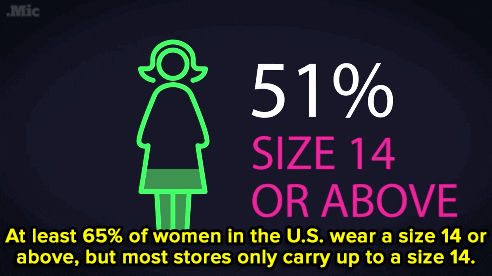 I recently stumbled across Fashion Nova's Curve Halloween section. While Halloween pop-up stores and costume shops have begun to carry more sizes as well, I never expected that fast fashion brands would also include options for plus-sized women. For past Halloweens, I've always made my own costumes, partially to spend less money but also because I've grown accustomed to very limited options when it comes to regular clothing. If I can just make them, then why would I set myself up for the distress of trying to find cute costumes that fit my curves? 
The price tags still spook me a bit, but the convenience of ordering a full costume set that I can trust will be relatively close to my sizing is undeniably tempting. Seeing the options that are available online this Halloween season gave me a huge confidence boost. Curvy women deserve as much variety and quality of clothing choices as anyone else. These fashion brands are helping plus-sized women to feel more accepted and celebrated.  
Check out these links to more plus size Halloween costume lines!