Over my spring break (before the COVID-19 quarantines set in) I was lucky enough to take a trip to the beautiful country of Costa Rica. This trip was like any other I've been on and was my second time in this stunning country. 
I traveled alongside my step-mom, my sister, and her wife as we prepared for an action-packed and adventurous time. The three of us "kids" had planned the trip specific to scuba diving, something that I had never experienced until now. I was going in to receive my Open Water Diver certification, my sister gaining rescue diver, and her wife going for her advanced. 
I started my learning in a pool for two days, and received quite the odd tan line from it! The wetsuit covered the majority of my body, and while I thought to put sunscreen on my face, I didn't think to put any on my hands! These two days were focused on learning how to use the equipment, and focusing on skills and problems that might arise in the ocean. I personally struggled the most with clearing water from my mask, or taking it off and putting it back on. While I could breathe out of my mouth from the regulator, every ounce of me wanted to also breathe out of my nose and a few times I got lots of water up there. Eventually, I was able to nail the skill (even though I still am not a huge fan of it).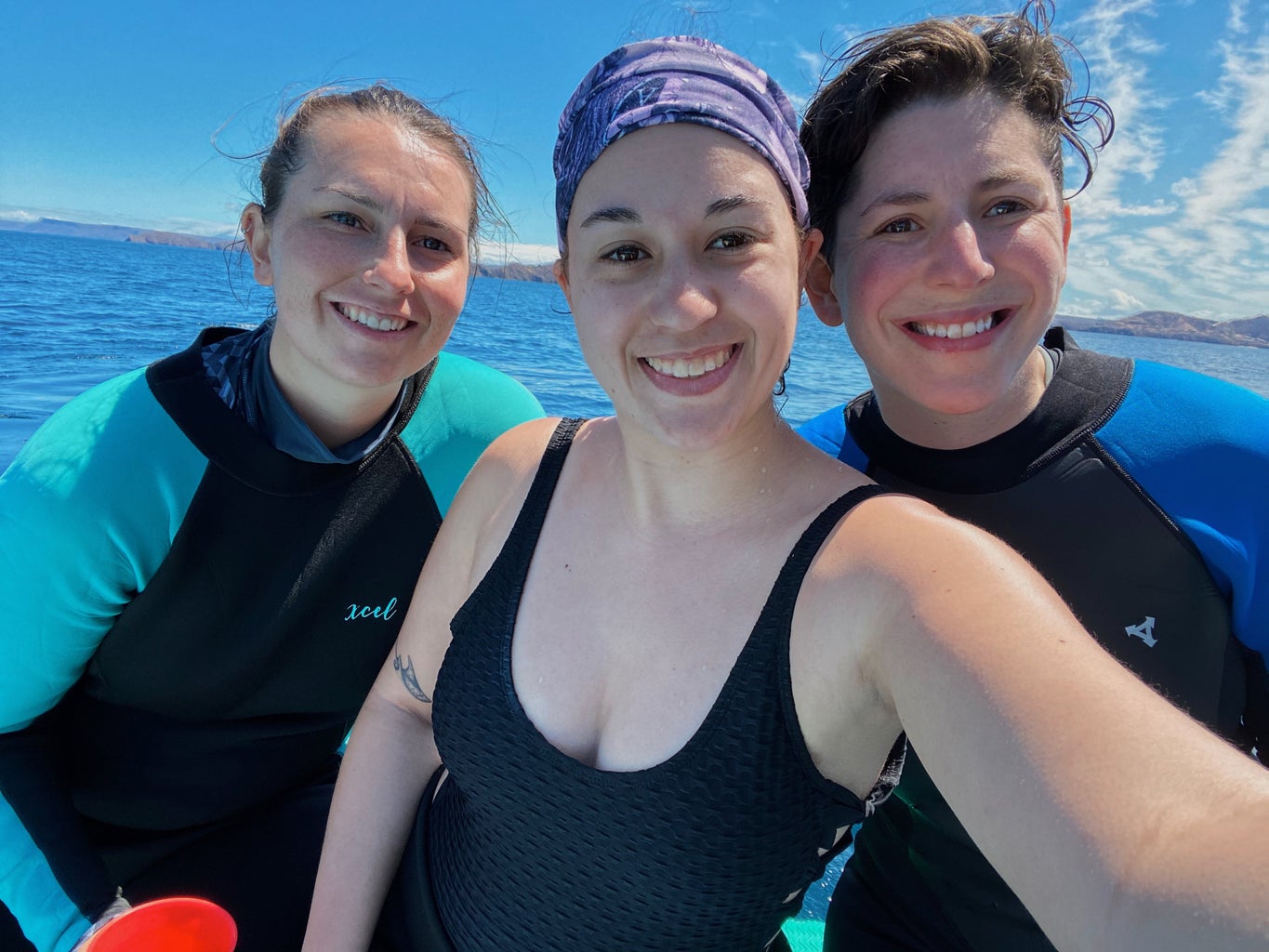 After the basics in the pool, I was able to take on the ocean. With an Open Diver certification, you are limited to diving 18 meters/40 feet. The first day of dives was even shallower than this, making it a little less nerve-wracking. The most frightening aspect of the entire dive was those first few breaths underwater, but after a minute of descending the environment filled me with amazement. These two days of ocean dives were not only relaxing but truly opened my eyes to ocean life and creatures. Fish were everywhere, ranging from angelfish and pufferfish to stingrays, sea urchins, and nudibranch. One day we were even lucky enough to see a whale from the boat! I honestly couldn't get enough and can't wait to dive again.
At the end of each dive day, we would all go for dinner at our resort. While this definitely was not my family's favorite resort we've stayed at, the mountains did prove for some beautiful sunsets. Each night we would pay close attention to the orange or pinks in the sky, truly enjoying every short moment until the sun disappeared into the ocean. While we loved the sunsets, the sunrises were also a sight to see. We'd spend our early mornings laying cookies out on our porch for the birds and watch them fly down to eat them.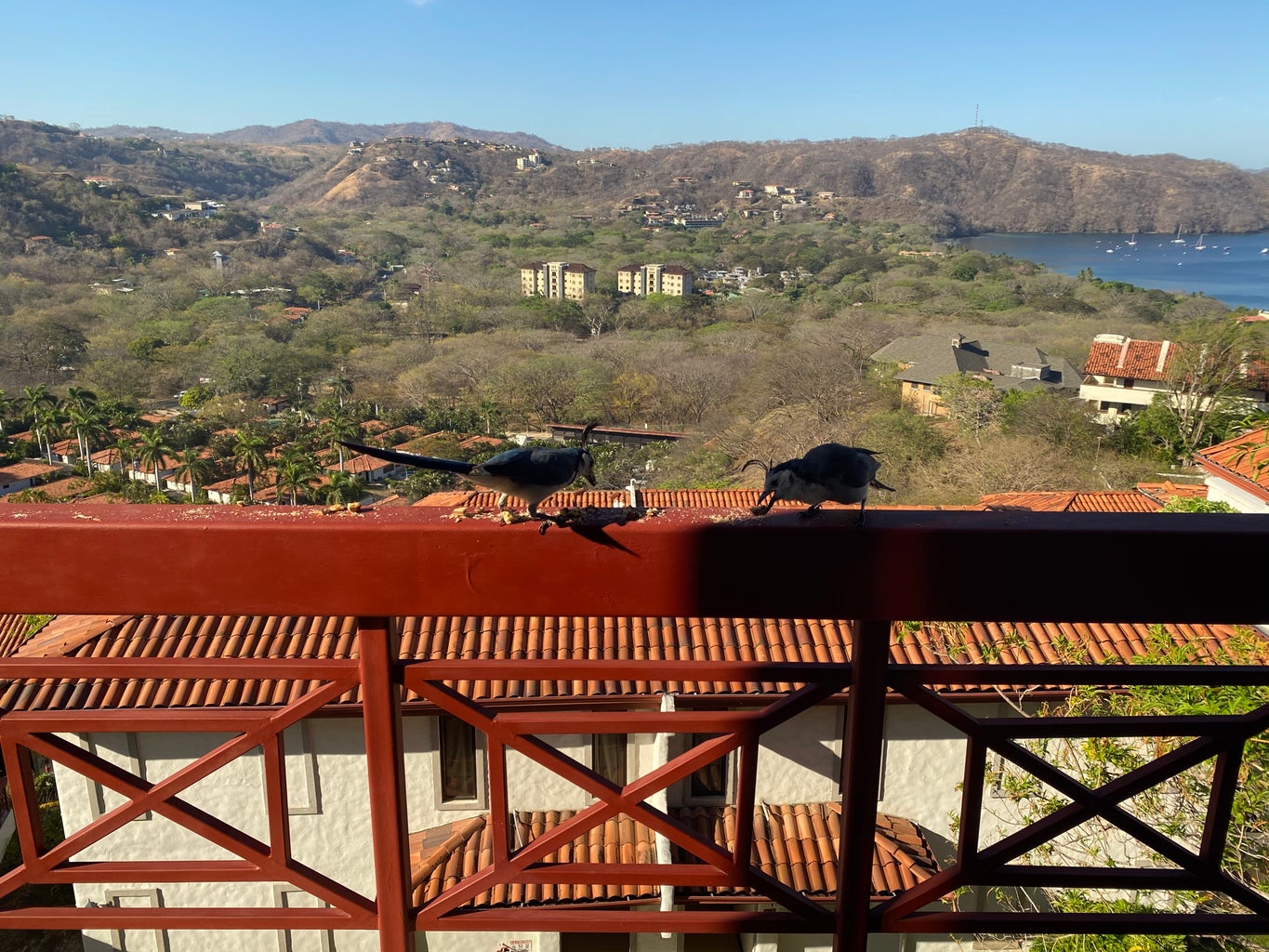 I can honestly say that this trip was one that I will never forget. I loved Costa Rica the first time I went nearly 7 years ago, and I have grown to love it even more after this experience. The dive shop that we all learned from is amazing, and while I went snorkeling with them the first time I was there, learning to dive with these instructors was a totally different experience. If you ever find yourself in Guanacaste, Costa Rica, head over to Rich's Coast Diving in Playa Del Coco. They will help provide you with an unforgettable experience in and out of the water.