My Experience With Online Learning
For many people, the nationwide coronavirus pandemic has changed their lives dramatically in such a short period of time. Schools shut down, restaurants forced to close, the whole world feeling like it is at a standstill. The group that it feels like it has had the most impact on is students. For so many, their lives were uprooted so quickly and suddenly confined to their homes and computers. Forced to leave behind friends and have an uncertain future, forced to finish the rest of the school year behind a computer screen.
In my experience, these drastic changes seemed to all come to reality during the week of spring break. My university announced that they would be transitioning completely to online classes for the rest of the school year. It was quite a shock for my friends and me, as we had the expectations that we would be returning to classes that Monday after our spring break trip was over. It was quite a shock, having to return home after such a fun trip to move out everything from our dorms and say goodbye to each other for months. We were given a few days to get everything settled before online classes started, but I had no idea what to expect.
Having my education entirely be based around Zoom was something that took some getting used to. For so long, I was used to waking up in the morning, getting dressed, and walking to class, as it was so easy to follow a schedule each day. But now, I would roll out of bed and log onto Zoom for hours on end, sitting through classes and trying to complete all of my assignments on time. Over time, it did get a bit better, but below I have compiled a few points that have stood out to me in my experience as a student on Zoom.
1. The Teachers had just as much trouble on the transition as we all did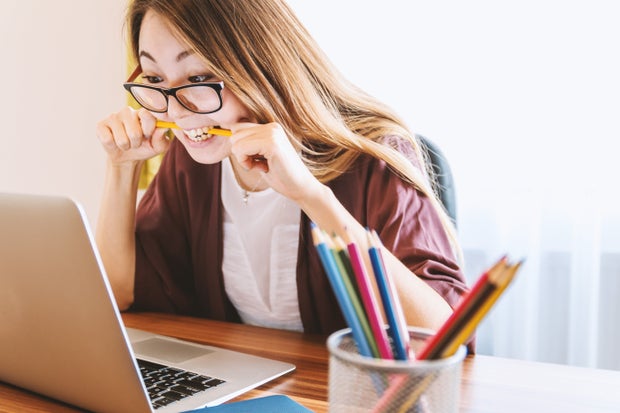 Unsplash  
Within my university, the timeline of the transition only occurred over the span of a week. During that time, all of the students were forced to move out if they lived on campus, and acclimate themselves to Zoom. For many students, the technology part was easy but being able to adjust themselves to completing assignments completely online and participating in class seemed to take some time. I found the same to be true with teachers, as they were forced to find a way to switch their curriculum completely online in such a short period of time. This included being able to project the classwork up on the screen for everyone to see, and make sure that Blackboard was running properly so students were able to have access to everything they needed. Sometimes, we don't give teachers enough credit for all that they do.
2. Time seems to go by slower when you sit at a desk for hours on end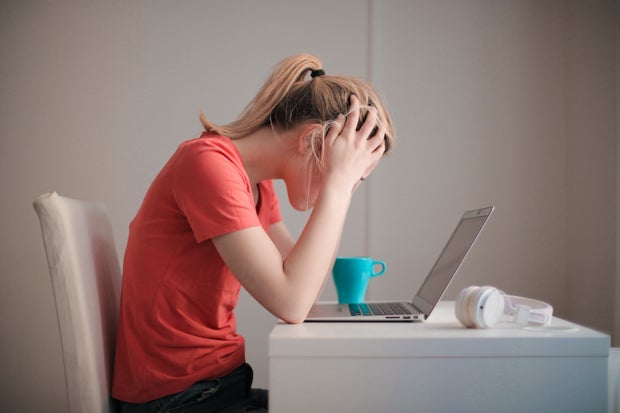 Photo by Andrea Piacquadio from Pexels
I can't speak for others, but online classes seem to be much harder to sit through than being in a physical classroom. I used to complain about having to lug a heavy backpack all the way to class, walking up hills, and making sure to get there on time. But, I would give anything to be able to do that again and actually be on campus. Sitting at a desk and listening to someone talk on a computer screen for hours at a time feels more exhausting, as there are more distractions and you are unable to physically engage with people.
3. Having more assignments than ever before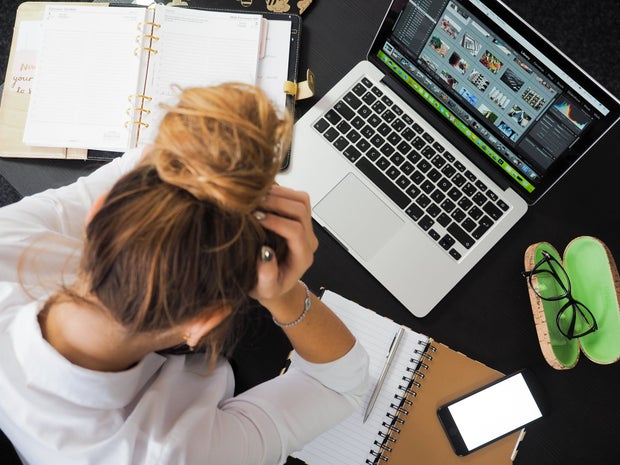 engerpic.com
Like I mentioned before, I have the utmost respect for teachers and their efforts to make the transition from the classroom to online as seamless as possible. However, ever since I started taking classes from home, it feels like I have been doing nothing but assignments for the time being. It has been hard to keep motivated and that has added to the stress of schooling. It feels like some teachers expect much more now that we are confined to our homes, as now we have more time on our hands without having any extracurriculars. I just hope that in the future, if there is any more online schooling, teachers will be flexible with their students to not add any more stress to the situation.
My sophomore year of college comes to an end this coming week, and I can say that this has been a very interesting learning experience, as I was forced to adapt to a new schooling environment. Online schooling was not ideal but I was lucky enough to be able to get an education even with the current circumstances. I can hope that when fall comes around, I'll be able to go back to classes and things will start to feel a little more normal again.