Ever since 'Emily in Paris' has been released on Netflix there has been a lot of buzz around it including a lot of talks about the unrealistic portrayal of Paris and the French culture. As a marketing student with an interest in social media, a few of my friends recommended me the show and said that I might find it relatable. So, let me start by telling you my thoughts about the show and then what I liked about it.
The story moves around an American girl from a marketing group in Chicago who has the opportunity to work in a Parisian boutique marketing firm and provide an American perspective to the way things work. The episodes gradually take you through her life as an independent woman who likes rules and who adjusts to the new lifestyle, which is clearly nothing like she expected it to be. The annoying boss and non-supportive co-workers were just a tiny part of the process, but then came attractive clients, their unprofessional gestures for Emily, and her love life that she tries to have in Paris. One thing that she did find relieving is the friends she made in the city, who do not just speak English but also appreciate her for who she is. 
The catchy thing is that Emily does not speak French, which her French co-workers find arrogant of her, but she enrolls in French-speaking classes and does a great job in giving sarcastic responses to the colleagues when needed. She walks with grace, wears fashionable clothes, and carries accessories like Chanel. She creates a social media account named "emilyinparis" to log her activities and life in Paris which a lot of people like and talk about, so much that she gets popular in no time and is tagged as an influencer. Her posts lead her to great contacts in the fashion industry in Paris and she keeps tumbling from one event to another marking her victory in the city and proving her boss wrong.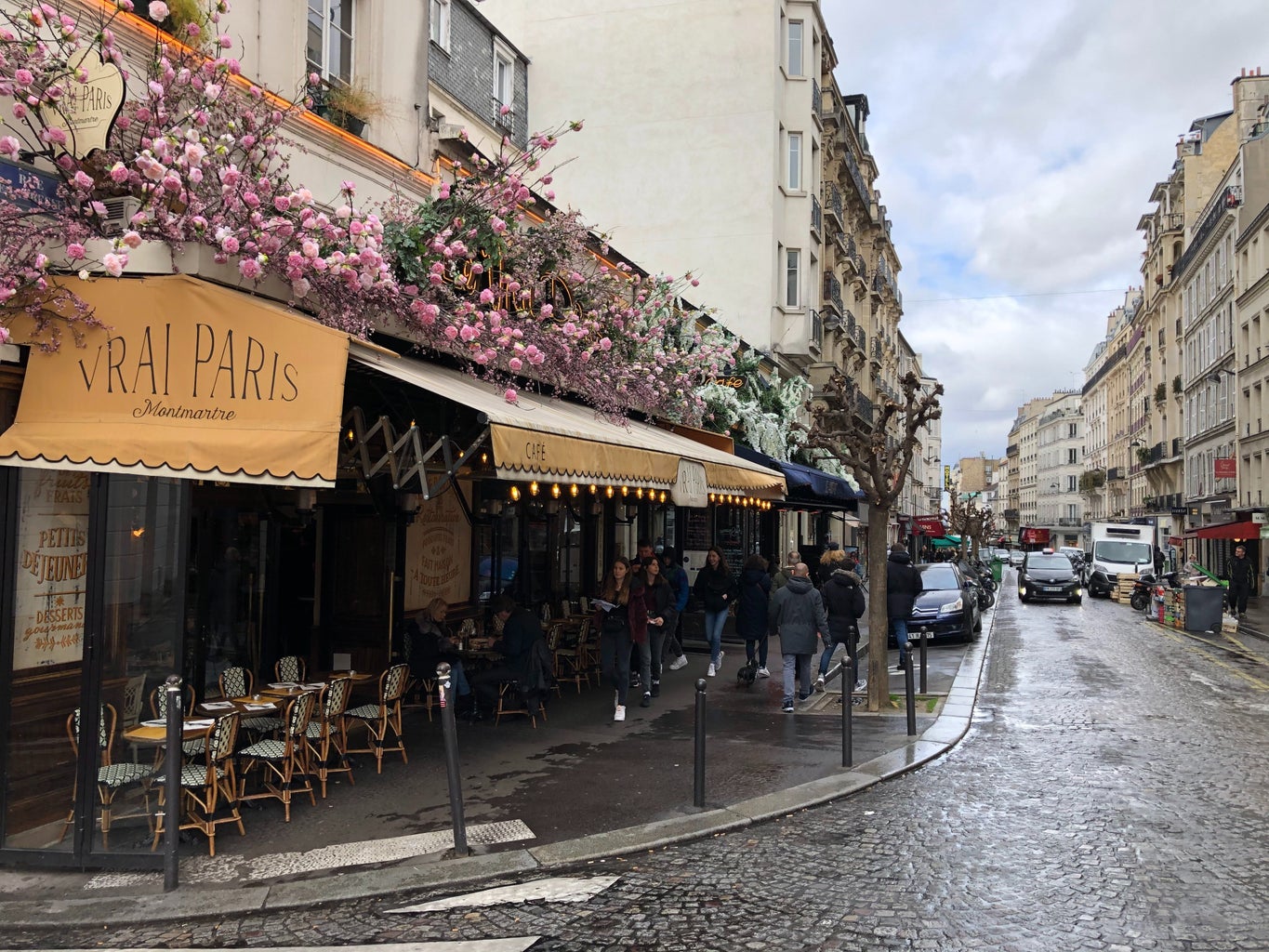 Talking about her love interest in Paris is a little confusing, since she has a crush on her neighbor, she romances a big client and tries to find love because her boyfriend from Chicago will not do long-distance. Adding different love interests on her path was a little unrealistic since she was the girl who was more than happy to have a healthy and successful long-distance relationship.
As for finding friends in the new city, she did absolutely nothing. She bumps into a Chinese nanny (Mindy) in the park who supposedly speaks English, and they exchange their numbers, while she meets an English-speaking French art gallerist (Camille) while buying flowers on the street. She decides to meet Mindy for dinner to vent her workplace frustration out to finally find the chef of the restaurant to be her handsome looking neighbor, Gabriel
Now, of course, the random friendships, hot neighbor, attractive clients, and annoying boss are not drama enough, so they added a twist to her complicated love life.
But what I liked about the show was the city, the fashion a bit, and the binge-worthy content.
I have heard of Paris as the city of love and the perfect romantic vacation destination, which is why my expectation from the series was on those terms – a girl falling in love with some charming French guy and they live happily ever after. But after the first episode, I was curious to know how the story will progress and did not want to wait so I binge-watched the entire season. During the whole story, you will treat your eyes to the beautiful streets of Paris, their cafes, and elegant terms on the menu, and of course the captivating Eiffel Tower.
I think the season is worth a one time watch and it definitely has its 'moments', so if you haven't yet watched it, go get your popcorn and a cozy blanket to enjoy the show.