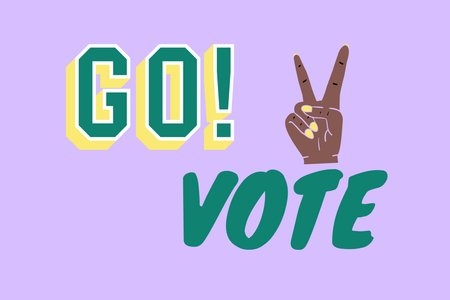 Karine Kanj - Presidential Candidate for the 2020-2021 SGA Elections
"There is a lot I plan to accomplish in these next two years," said Suffolk University junior, Karine Kanj at the Student Government Associaton (SGA) annual candidate forum amidst election season just one year ago. 
Kanj, who is currently serving as the SGA President for the 2019-2020 school year, meant it when she said this was not meant to be a one-year ordeal and has announced her campaign for re-election by letting the student body know she's #HereToStay.
Kanj, who is running an all-digital, eco-friendly campaign, has utilized Instagram where she shares her accomplishments from the past year. Follow @karinekanj and check out her #HereToStay highlight for a closer look.
To highlight some of those major accomplishments here, Kanj shared with Her Campus, what she is most proud of - her refugee work in Lebanon. Kanj created a 3-day fundraiser via social media where 65% of Suffolk students donated and raised $4000. 
These donations helped assemble 186 boxes of food for families in need; which Kanj helped package in her travels to Lebanon over winter break. "I wanted to see if refugee work was something the Suffolk community would be interested in, so I created this fundraiser on my own to see how it would go before bringing it directly to campus and SGA," Kanj said. "I'm so glad it had such a positive response."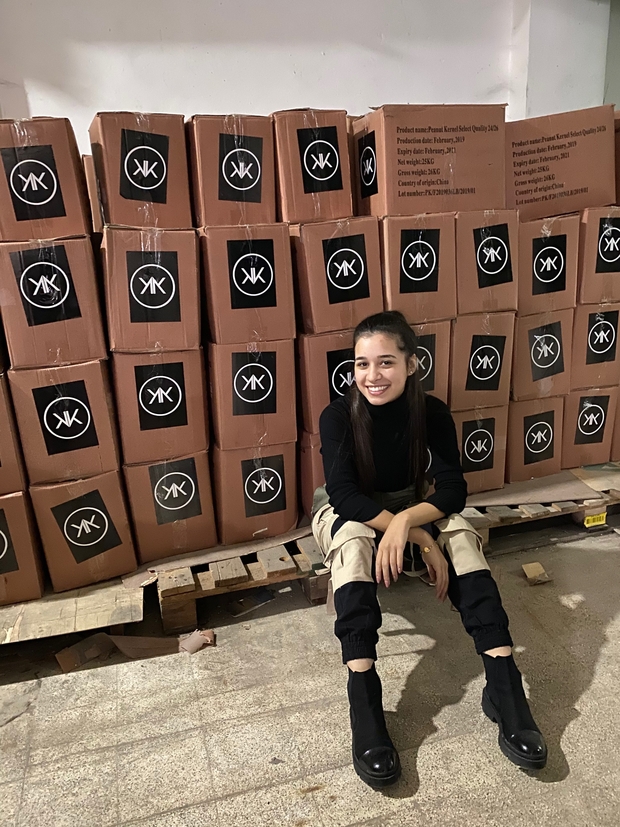 Within SGA, Kanj, along with her fellow executive board, senators, and members all worked to pass three resolutions this academic year, which include: more language inclusivity on campus, expansion of more gender-neutral bathrooms on campus and placing Counseling, Health, and Wellness' phone number on the back of student ID cards. 
Kanj also assembled a concert committee, who worked together to bring rapper Tory Lanez to perform for the bi-annual fall concert this November, costing students just $10. The sold-out show brought together 1000 Suffolk students for a night of good music and a lot of fun. 
In addition to Kanj's Lebanon trip, she also traveled to Orlando, Florida twice for leadership trips. First, she attended the Lead365 conference in November with her fellow executive board members, where they reflected on what they'd accomplished and learned how to build upon their skills. Second, Kanj participated in the Leadership Winter Break trip with Suffolk's Journey Leadership Program where she strengthened her leadership skills Disney-style and learned the importance of empathy. 
When Kanj is not traveling the world expanding her knowledge, she's on-campus speaking at events, starting with Orientation, where she not only served as a leader and spent the summer welcoming and transitioning new students, but reminding them of all they can accomplish at Suffolk, with her speech at their send-off. She reunited with the Class of 2023 and spoke at their convocation, again encouraging them to get involved and dream big.
She also spoke on behalf of the student body to thank our donors at the 2019 Summa Holiday reception, as well as at an event to recognize Suffolk's Samia Scholars and Mr. Lennie Samia for his generous donation to the university.
 So what's next for Kanj?
If re-elected, as the first Arab president, Kanj wants to continue working closely with the international department. In addition, last year, Kanj created a Google document where students could raise concerns, so she also wants to continue to hear student feedback and give them a platform to voice their needs. "I want SGA to continue to have positive energy, be an inclusive space for everyone, and increase transparency," Kanj said. 
#HereToStay
Voting for SGA elections takes place on SUConnect March 2nd-4th.