Best Netflix Shows I've Watched While Social Distancing
When I'm not busy working on school assignments, social distancing has given me the opportunity to watch so many shows on Netflix that I never had time to watch before. Recently I've finished a few different shows, and have absolutely loved them. If you haven't seen these, yet, definitely check them out!
Reality TV:
1. Love is Blind
Reality TV is my biggest guilty pleasure, especially shows where people go to find love. Nick and Vanessa Lachay host Love is Blind, a dating show where people fall in love without ever having seen one another. They communicate through pods and create emotional connections with one another, only getting to meet in person if they choose to get engaged. I like the deep underlying message that physical appearance isn't everything, and it's what's on the inside that matters most. 
2. The Circle
Alongside reality TV, social media is for sure another guilty pleasure of mine, and The Circle combines those two loves together. On this show, players in the house can only communicate through "The Circle" where they can see other players profile photos/bios, update their newsfeeds, and start private chats with one another. At the end of each week, the least popular player is blocked. Sounds easy enough, but you never know who just might be a catfish!
Recently, both of these shows got renewed for a second season, and I'm excited to be able to continue watching them. 
Documentary:
1. Cheer
Never in my life was I a cheerleader and I don't know much about cheerleading, but this documentary was incredibly fascinating. The six-episode series follows one of the best cheer teams in the country, the Navarro College cheer team, and their journey to nationals in Daytona, FL. The documentary follows the lives of the cheerleaders and shows how cheering at Navarro has made a positive impact on them, and how much hard work and dedication goes into being a competitive cheerleader. I laughed, I cried, and I learned something new. Oh, and if Jerry doesn't make your heart melt, I don't know what will.
Netflix
Thriller:
1. You
Okay… I know I'm SO late to the game on this one, so you've probably already seen both seasons of You, but if you haven't, don't be like me and watch this show ASAP! Penn Badgley plays Joe Goldberg, a stalker who takes a very strong liking to a different woman each season and follows their every move. This show had me on the edge of my seat with every episode with shocking plot twists and turns. Season 3 is coming in 2021 and I couldn't be more excited.   
2. Dirty John
This show is based on a true story and I had to watch it after reading the LA Times story for my reporting class. After several failed marriages, Debra Newell marries John Meehan, who she thinks is finally her perfect man… but she could not be more wrong. John is not who he says he is and well… you'll just have to watch to see what happens! 
Currently, I'm watching Sex Education and I didn't give its own blurb solely because I haven't finished it yet, but if you want any intel into how good and funny this show is, let's just say I watched the whole first season in less than 24 hours.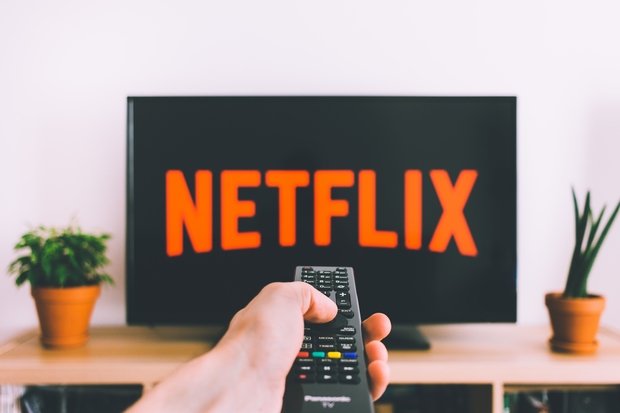 Unsplash