5 Costume Ideas for Your Furry Friends
In a normal world we would be in a time full of costumes, candy, and spooky movies with all of our friends and families, but this year will look different for all of us. While there may not be parties or trick-or-treating, there are still some great ways to celebrate this fun end to the month of October. One of these is celebrating with those furry friends you have running around (or just running) your house! 
As a new pet owner (and Halloween fanatic), I am beyond excited to dress up myself, and my cat for the occasion even though we won't be going anywhere. There's no reason we can't wear fun make-up and costumes, have a fun photoshoot in the living room, and snuggle up on the couch for an all-night spooky movie marathon. While dressing up is an insanely fun activity, finding the perfect costume is the real challenge. Here are some fun ideas for your furry friend this Halloween!
1. Harry Potter A costume such as Harry Potter is something that can easily be thrown together with items from your home and provide an hilarious result. Putting glasses on your pet may not be effective for long, but it could make for some great photos.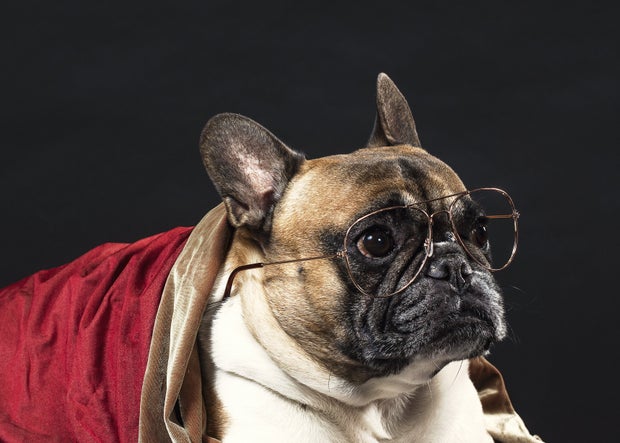 Photo by Samantha Hurley from Burst / Shopify
2. A witch
Dressing as a witch is a classic Halloween costume for humans, but it can be for pets too! Find an extravagant hat (with a band to keep it on your pets head!) and get your camera ready! Your furry friend may not enjoy all the glam that comes with a witches hat, but treats are always a great distraction!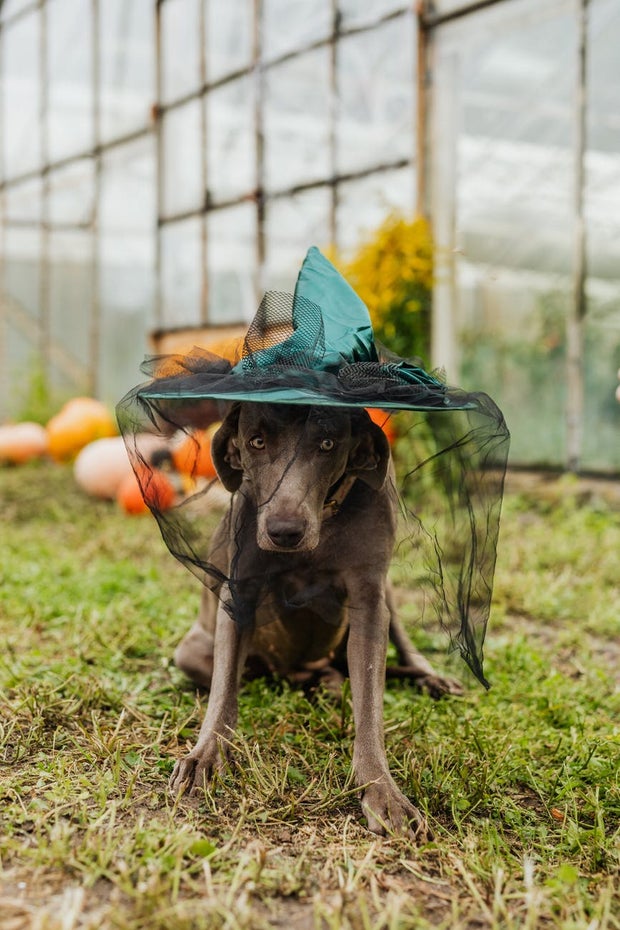 Photo by Karolina Grabowska from Pexels
3. A UPS Worker While this costume warrants a bit of online shopping, it is something that is beyond adorable. The shirt has arms that come from the front of it, holding a little box. The hat truly ties the whole thing together and will make your pet look like the cutest delivery man ever. The only thing better is a USPS mail-person! (Save the USPS!!!!)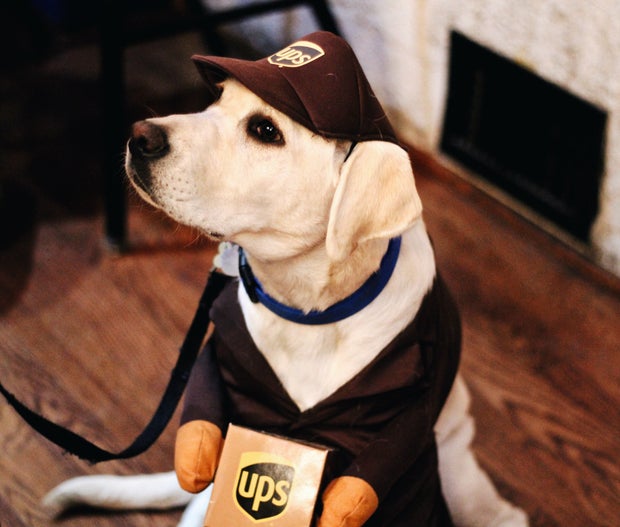 Photo by Chris Leipelt from Unsplash
4. A Ghost Another classic costume that can be made out of supplies at home, A ghost! This spooky costume can be done for every pet, even the little ones! With a small sheet or white piece of fabric your cute companion can become spooky in seconds! While this costume may not last long, it will make for a few good scares of your housemates, and some creative photos!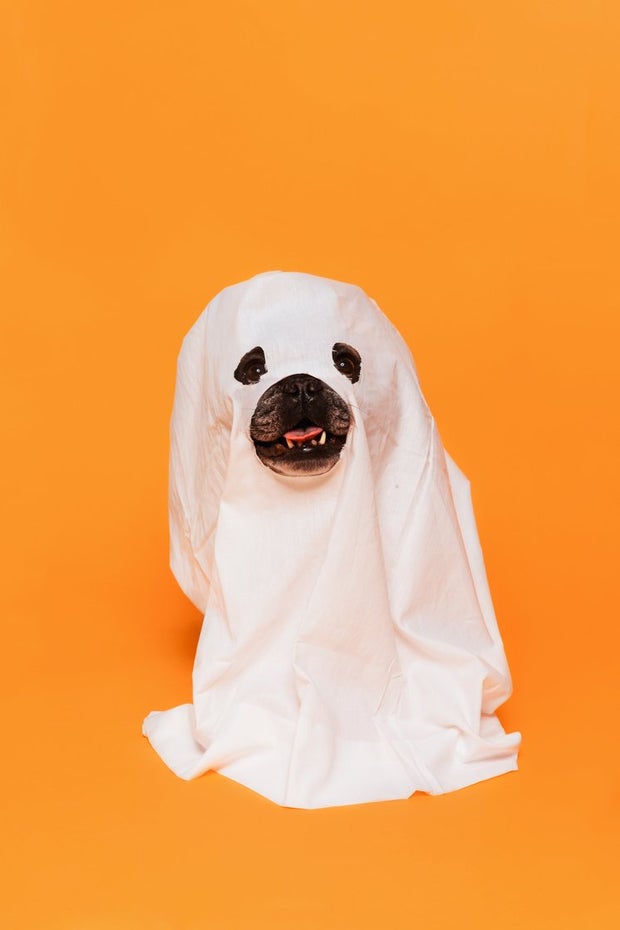 Photo by Sarah Pfluh from Burst/Shopify
5. A Halloween/Candy Themed Outfit Lastly, you can never go wrong with a simple orange costume with candy corn! Add a cute bowtie or tie to a collar, throw on a candy corn sweater, make a paper party hat that is a jack-o-lantern! These simple ideas can create a fun activity for you, and look great on your pet!!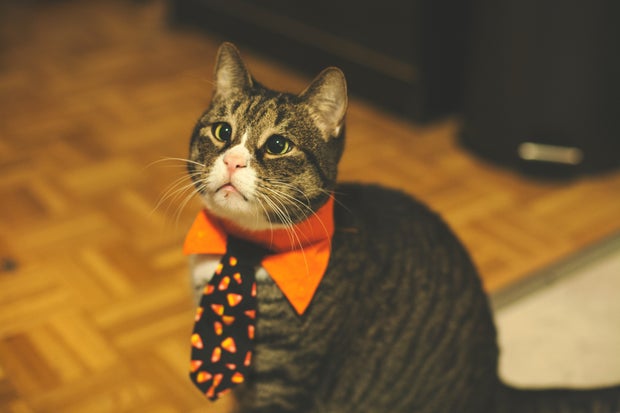 Photo by Brandon Griggs from Unsplash