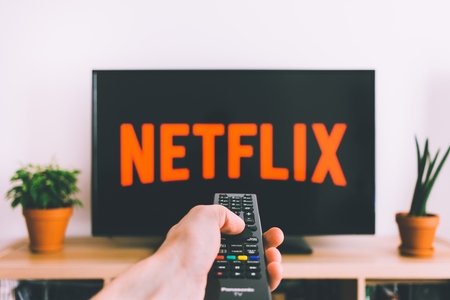 A Spoiler-Free Review of Netflix's "Never Have I Ever"
As an Indian-American girl dying for any actual representation in mainstream media, when I heard that Netflix was coming out with a new TV series about a first-generation Hindu high school girl, I obviously had an obligation to give the show a watch. Once I heard this show was a project by Mindy Kaling, I did become a bit apprehensive as her last movie "Late Night" garnered quite a few criticisms, but nonetheless I knew I couldn't resist "Never Have I Ever". 
The show begins with Devi who is entering her sophomore year in high school after having a tumultuous time the year prior with her father passing away abruptly during one of her orchestra concerts, leading her to become psychosomatically paralyzed for three months from the trauma. Devi is ready to put her scarring past behind her and attain her one big goal for the year: to get a boyfriend. While she has the smarts, the leadership, and the work ethic to be an outshining student of her class, Devi feels she is lacking the normal high school experience of going to parties, going on dates, and having sex. 
I do have to say there were a couple of initial issues I had with the show; one being the entire plotline of Devi's paralysis that just seemed odd, random, and not well thought out. Secondly, Devi's two best friends, Fabiola (Lee Rodriguez) and Eleanor (Ramona Young), were very surface-level in the beginning of the show: one is a robotics nerd and the other a drama geek. Thankfully, as the episodes played out their characters became beautifully developed and their roles in the show grew to be more than just Devi's sidekicks. Thirdly, I will say that I was initially turned off by the protagonist's acting style (Maitreyi Ramakrishnan), however, I later warmed up to the awkward at times cringy flow to her dialogue, since honestly that's probably how I used to sound when I was 16.  
Overall, I'd say that the latter half of the show is much richer in character depth and storyline than the earlier half but once the show does find its footing, it really is a wonderful time. While I can't say "Never Have I Ever" is exceptionally ground-breaking in terms of its writing or acting, I have to give it props for having such a diverse cast and for giving the Indian-American experience great representation, even if that does mean not every Indian will relate to all aspects of Devi's life. Regardless of if you're Indian or not, any young person can enjoy this show and if you're stuck at home with a Netflix subscription do you really have an excuse not to?