8 Reasons Why Thanksgiving Shouldn't Be Underrated
So Halloween just ended and you're still on a sugar high, and then it hits you: IT'S CHRISTMAS TIME! You get so excited for the music, movies and presents, but you get a feeling that you are forgetting something. Yep, thats right. You completely forgot about Thanksgiving. Thanksgiving, the cousin that no one really talks or hypes up that much: the oddball, but there are many great things about Thanksgiving. Things people overlook that could prove it an invaluable holiday. Here are some reasons why Thanksgiving should not be so underrated.
1. Holiday dedicated to just food, food and more food
Pile the plate with mashed potatoes, stuffing, crescent rolls and turkey because this day there is no judgement for how many servings you go back for. In fact, it's encouraged that you eat the most. Wear the stretchy pants and just be comfortable at home. Plus, even if you don't eat a bite of everything the first day, there are always leftovers.
2. You can relax
We all know that after all that food you are expected to take at least a two hour nap. I usually take a nap with some football in the background and snuggle with my dog. This day there is no pressure to be anywhere, just to relax and be comfortable with the people you love the most.
3. Macy's Thanksgiving Day Parade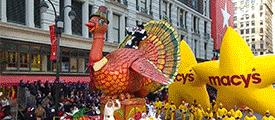 This day might not be a lot compared to other holidays but it does have its own parade! Watching the parade has always been a tradition in my family. We look out for our favorite balloons (mine are the Pillsbury Dough Boy and Snoopy) and enjoy watching all the performers, especially the Rockettes. I love seeing this great holiday spirit and admire all the people braving the cold in NYC.
4.  Black Friday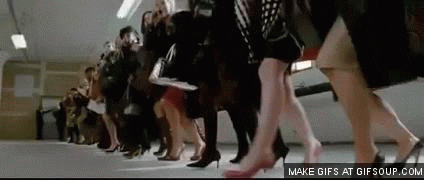 Although I have never gone out on black friday, I hear it's a really unique experience. You have all the adrenaline from the turkey and the nap you took earlier in the day and are ready to get all of the amazing deals. Have fun and be safe and yes, now you can think about Christmas.
5. No pressure with presents
Almost every holiday comes with its own set of stresses, but thankfully with Thanksgiving, buying the perfect present for all of your family and friends is not on that list. Thanksgiving has no gift giving pressure and it is focused on being grateful for what you already have. So take a breather for this brief moment; with Christmas right around the corner you will surely be stressed soon, so enjoy it while it lasts.
6. A quick break from college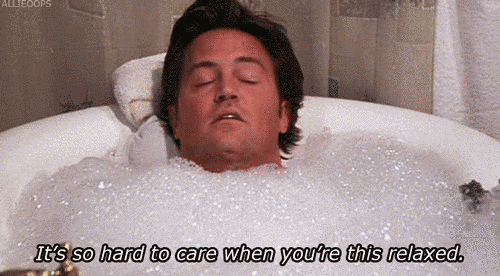 This is just the mental health break you needed. Yes, finals are right around the corner but this gives you just enough time to get some much needed TLC and a bit more sleep than what you have been getting. Take this time to rest and recuperate and be ever stronger. The semester is almost over and the end is in sight!
7. Get to see family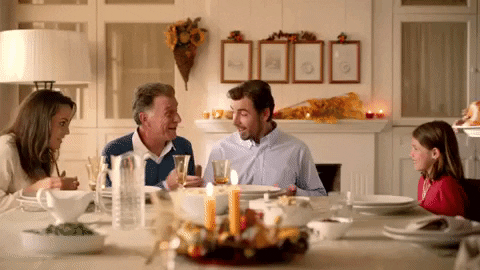 This short break is just enough time to catch up with the family and friends. I know I haven't seen everyone in quite some time and I am looking forward to catching up, but be prepared for the never ending questions from relatives about college. Relax, they mean well. Enjoy your taste of home.
8. A simple day to reflect on how thankful you truly are for all you have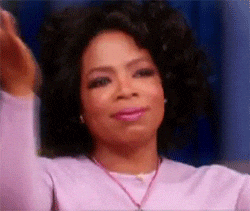 Everything I previously mentioned has proven itself in favor of the holiday, but Thanksgiving is more than just food. It is a day dedicated to slowing down and just being allowed to reflect on everything you have. Take the time and be grateful for all you have and look past what you don't. Appreciate all of the wonderful people in your life and hope for the best for the people no longer in your life. The semester has been long and hard but I always stay grateful for the many opportunities I have and the people who have stuck by my side.
Thanksgiving comes with its own set of perks. Between food, family and friends it's something everyone should be looking forward to. Have fun and enjoy yourself, collegiettes!