Essential Oils - Back to Basics
Although I have tried to use essential oils in the past, recently I was able to attend a class on using them. When I first started, I felt overwhelmed, and that is why I want to go back to the basics and show you some helpful tips for the best use!
I know that you're thinking, "I've seen a hundred of these articles" and you are probably right. The difference is that I started right where you are, confused, overwhelmed, and unsure of the next step. The only passion I have here today is to help you find natural alternatives and healthier lifestyle choices. Often times, we can substitute natural oils for many of the pills and chemicals that we put in our body. Not only do they not target where we hurt the most, but they can be expensive.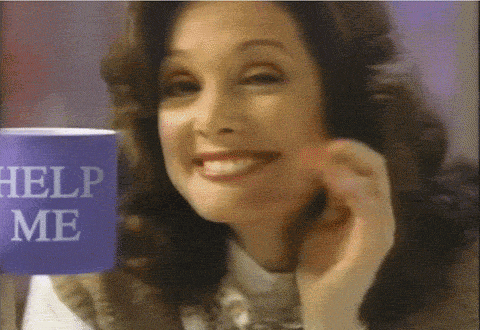 Because I am a beginner, I haven't made the switch to 100% pure essential oil. This is your choice to make, I have started with some off brand essential oils and learned to work with what I was able to use. Application will vary with each product, but one way to apply essential oil is to put 1-2 drops on your hands and rub them together, then inhaling while cupping your hands. So, let's get started!
Lavender
Image Credit: Bonnie Plants​
Lavender is one of the most important essential oils available. When you are unsure of what to use, this essential oil is sure to help. It promotes winding down and relaxing before bedtime. Creating a calm and comforting atmosphere is its most beneficial use.
For a natural sleep aid, use one drop of lavender and one drop of jasmine in your hands to inhale OR use two to three drops of each on your pillow before you fall asleep.
Peppermint
Image Credit: WebMD​
Peppermint is one of my favorite oils to use, because it is very uplifting and promotes mental clarity. It is able to suppress appetite, constipation, gas, heartburn, and nausea. Also working as a natural breath freshener.
For a natural appetite curve and breath freshener, use digestible peppermint (i.e. FDA or USDA approved). You can put peppermint in your water to lower your appetite and cravings. Make sure that you follow the recommended peppermint per fluid ounce.
Lemon
Image Credit: Cooking Light
Lemon cleanses and purifies the environment and invigorates the body. It can also support proper nasal function and cleanse the body.
For a natural body cleanse, use digestible lemon (i.e. FDA or USDA approved). You can put lemon in your water or tea to help rid the body of toxins. However, do not put this in plastic water bottles! Try stainless steel instead.
Rose
Image Credit: Old Famer's Almanac
Rose is great for skin care, because it helps to eliminate bacteria and redness. It is also a great tool to fight depression and anxiety.
For a fantastic facial mist, put around 8-10 drops in a spray bottle with water. This is one of my favorite options to lower redness and also act as a setting spray.
Another option would be to take a bath with some rose drops in the water. This could help with any uneasy mood you have been feeling.
Orange
Image Credit: Capital Trick
The orange boosts immune system function because of it's vitamin C. However, what you may not know is that it also promotes better digestion and reduces gas. It can help to uplift your mood and energy.
For a natural muscle relaxer, use drops of orange oil on the targeted area of soreness or pain.
Learning about essential oils is exciting, I hope that you found this article helpful, especially if you are struggling to learn. One other thing that I would suggest, is to make an area of your dorm or room set aside for essential oils. It doesn't have to be a lot of space, but just somewhere where you can mark the benefits of the oils and how to make natural alternatives.
Here is just how I set up a little station in my room!
There is also going to be a class on essential oils and mindfulness at Saint Vincent McCarl Gallery (Fred Rogers Center) from Noon to 1. RSVP is required to [email protected] and the cost is $4.
Disclaimer: Always be safe with your oils and follow recommended dosage.
HCXO,
Allie