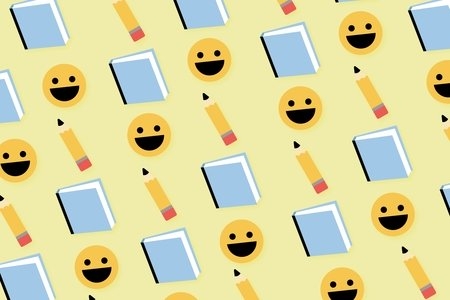 St. Law U Sunday: Meet Kelsea Whittier!
Her Campus at St. Law U is so excited to bring to you St. Law U Sundays where we get to introduce our team members to you!
Name: Kelsea Whittier
Year: 2024
Hometown: beautiful Canton, NY
Majors/Minors/Fields of Interest? Why?: Mathematics major
Horoscope Sign: Virgo
Favorite Television Show (and why?):
Schitt's Creek; it never fails to put me in a good mood and I'm guaranteed a good laugh when watching. If you haven't watched it yet, drop everything and start binging!! 
What sports team(s) do you cheer for? Why?:
Obviously the St. Lawrence Saints but also I'm a huge fan of the Seattle Seahawks football team and the Toronto Blue Jays for baseball.
What is your dream job? Why? Mom/home cook blogger:
I love cooking and baking and staying-at-home with my kids while being able to share my story with the world sounds perfect to me!
If you could travel anywhere in the world, where would you go? Why?:
I really want to visit and travel around Ireland. Also, I love to travel and stay in Prince Edward Island, Canada so I would go back there in a heart-beat and I dream of moving there!!!
What social movement(s) are you most passionate about, and why?:
I'm passionate about Climate Change, Black Lives Matter, and Feminism. I think all of these are extremely important issues that need to be address immediately. 
Why did you choose to attend St. Lawrence?
I have grown up on SLU's campus so I knew from a young age the community and kindness of St. Lawrence students were where I wanted to go to college.
Favorite On-Campus Meal (indicate dining place)? Why?:
Chicken Pesto Wrap from the Pub!
Favorite Off-Campus Restaurant/Eatery (and why?):
I love a fancy dinner at the 1844 House but also the wood-fired pizzas from Mama Lucias are amazing.
What is on your must-have college packing list as a Laurentian/as a St. Lawrence student? Why?:
I always love bringing my warm winter fleeces, etc. because it goes cold soon in the NoCo. Also, I love having a house-plant in my room to bring joy to my day and I can't go anywhere without. 
Where is your favorite place to study on campus? Why?:
The treehouses in the library because I love the literal and psychological new perspective that it gives me.
What is on your St. Lawrence bucket list (to-do before you graduate)? Why/who gave you this idea?
Have lunch and get to know our new University President. I have always admired students who form relationships with the President of their university and I think I can learn a lot from them.
Why did you join Her Campus at St. Law U? What are you looking forward to with HC St. Law U?:
I joined Her Campus to meet more girls at SLU and to read/write fun articles that enjoy. I look forward to improving my articles and writing about topics I'm passionate about.
What do you enjoy doing in your free time?:
I love to golf, cook/bake, make friendship bracelets, hang out with friends, and family, and doing DIYs.
Be sure to check out Kelsea Whittier's articles here! 
Be sure to check out our social media platforms here.