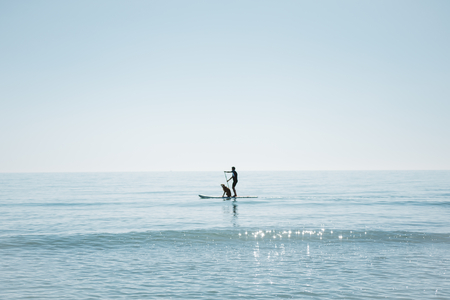 Cameron Smith / Her Campus
Learning to Paddle in the Ocean
My entire life I have spent my summers on the beach and swimming in the ocean. I spend my summers on Long Beach Island, New Jersey where the beaches have the softest sand and the Barnegat Light lighthouse that shines bright enough to light up the bay. My favorite memories come from boogie boarding giant waves on a rough day or running up the dunes to get ice cream from the ice cream truck. Being surrounded by rip currents and waves never really scared me because I had been exposed to it for so long. Four summers ago, I joined the Barnegat Light Beach Patrol. Our main priority is to keep the beach patrons safe, but it is also super important to workout throughout the day. We are constantly working out in order to stay in shape for rough conditions and lifeguard tournaments. The four main categories of lifeguard workouts are running, swimming, paddling, and rowing.
Growing up on the beach, I am used to water activities, whether it was boogie boarding, kayaking, stand up paddleboarding, or even swimming freestyle in the ocean. However, one thing I had never tried was paddling. Now, this is not the type of paddling you may think it is. Paddling in the ocean requires a special board that is designed for balance, speed, and catching waves.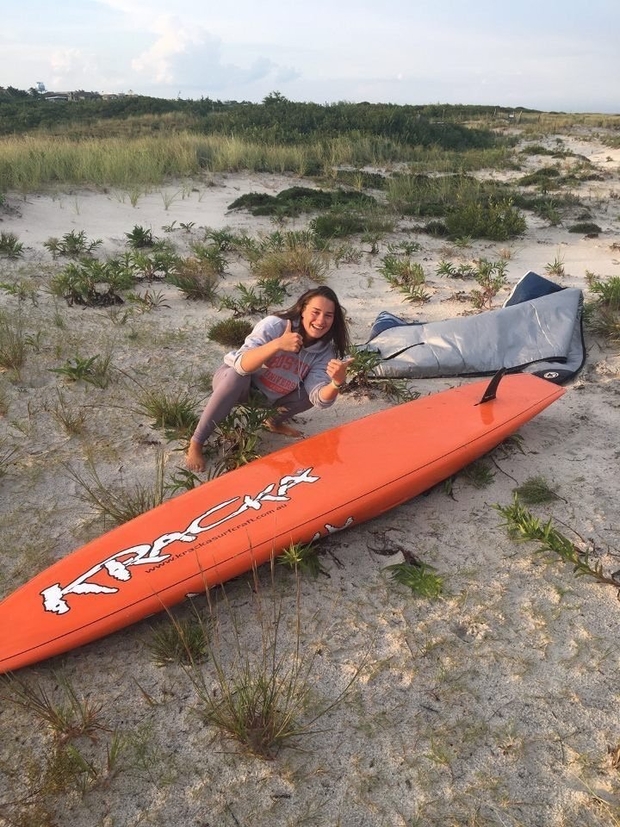 At first, I was super nervous to go out on a paddleboard. I did not know how to control the board and I was nervous that the waves would take the board out from under me when I was trying to go in or come out. When I mustered up the courage to go to my first paddle workout, I did not know what to expect. It was a relatively calm day, but I was still nervous to paddle out past the surf. My friend Kady, an expert paddler, helped me to gain confidence and get onto a board. With a running start, I was able to glide on the paddleboard and move as fast as I could in order to make it past where the surf breaks before a wave took me out. Once I made it out far enough, all of my fears were left behind and I was super excited to finally be able to paddle.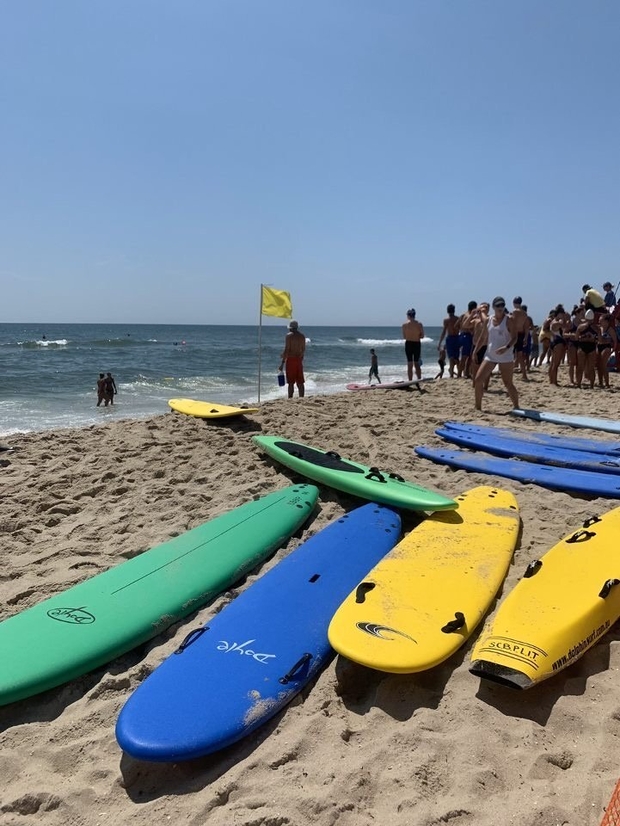 After going to the paddle workouts every day, I became more balanced on the board, faster, and I even learned how to catch a wave (after an enormous amount of practice with Kady). Going to the paddle workouts became my favorite part of the day because it allowed me to see my friends, get a good workout in, and spend time in the ocean. My three friends and I became known as the "Paddle Girls" because we spent so much time paddling and having fun together.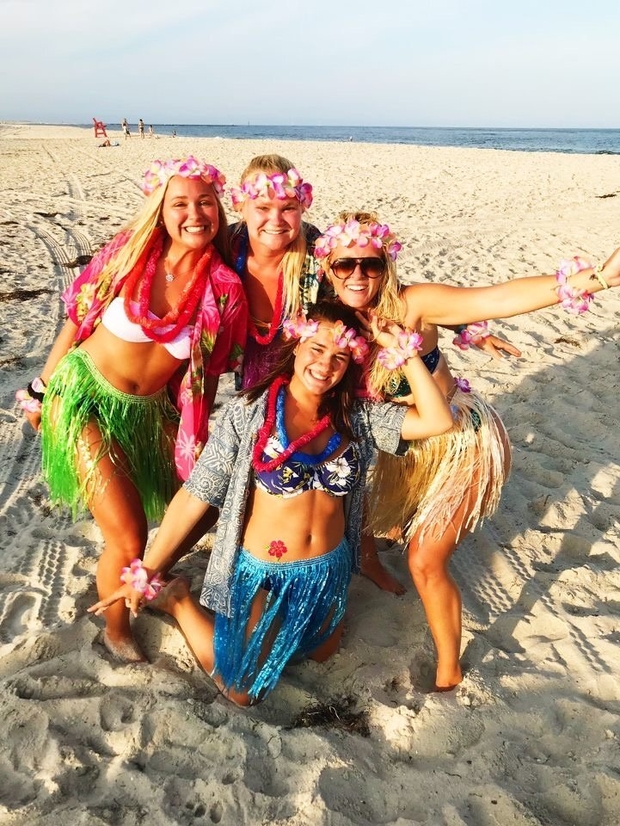 My favorite workout was always paddling straight out to sea so that when you turned back to shore, you could barely see the beach. Being this far out brings silence, peace, and a new connection with the ocean. All you can hear is the sound of your arms making contact with the ocean every time you take a stroke, and nothing else matters except you and the paddleboard. The summer I learned to paddle was the best summer of my life because I had a new level of appreciation for the ocean. Although I had grown up swimming, boogie boarding, and playing in the ocean, nothing had brought me the same happiness and satisfaction that paddling did. I am so grateful for the Barnegat Light Beach Patrol for allowing me to learn how to paddle and for bringing me the best group of lifeguards that I will be friends with forever.