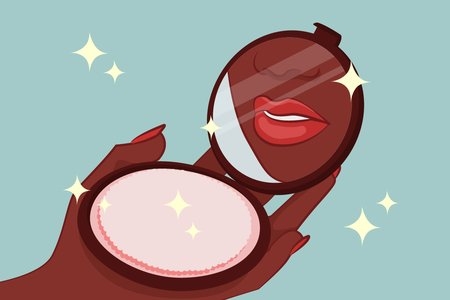 Adebusola Abujade / Her Campus Media
Black MUAs You Need to Follow Right Now
The beauty community today, especially on YouTube, is very interesting to keep up with. Though there are tons of drama and "tea" constantly happening, you can see people with real makeup talent showcased on it. Many of these beauty vloggers consist of Jeffree Star, Tati Westbrook, James Charles, and others, but many beautiful black women have made their faces known in the community. Personally, I watch many black makeup artists because their skills and methods can be more interesting and helpful. 
With many of them having constantly growing makeup channels and brands, here are some of the most influential black makeup artists in the beauty community today:
Jackie Aina is a Nigerian-American beauty YouTuber and influencer. She is most known for advocating for the visibility of people of color in the cosmetic industry, especially regarding the foundation shade ranges. She has partnered with Anastasia Beverly Hills, e.l.f. Cosmetics, Too Faced, Sephora and other beauty brands. Today, her Anastasia Beverly Hills Jackie Aina Eyeshadow Palette is available in stores, retailing for $31.50. 

Alissa Ashley started her makeup career as a MAC Cosmetics makeup consultant before transitioning full-time to YouTube in 2014, where she now counts 1.5 million subscribers, and has made up many trends in the makeup industry today.

Nyma Tang is very well known for her extremely dark, beautiful complexion. She is a makeup product reviewer as well as beauty tutorial creator with a self-titled YouTube channel that surpassed 1.1 million subscribers. She posts videos as part of a series called The Darkest Shade, which is a very interesting series to watch because it shows how un-inclusive makeup brands are with face pigmented products. 

Raye Boyce is a very multi-faceted makeup blogger. She connects with followers using honesty and humor in her makeup looks, and personal musings on depression and anxiety coping methods, among other topics. She truly connects with her audience, no matter the occasion. 

Cydnee Black started her YouTube channel in 2013 to share makeup and hair hacks. Six years later, her channel has blown up ever since. 
For anyone who watches YouTube, all of these women are fantastic and deserve your support!