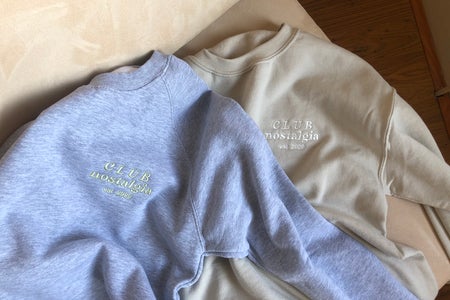 Our Small Business Spotlight
This is a sponsored feature. All opinions are 100% our own.
I've always been slightly addicted to online shopping. Since my teenage discovery that you can buy and buy and buy, try on in your room, return (usually for free) and continue to buy and buy and buy from the comfort of your bed, online shopping has maintained a very strong appeal. Five years ago, my bin was full of Missguided, ASOS, PLT, Zara and H&M packaging. I had no idea how damaging this habit was - and not just to my bank account, but to the planet. Since moving to St Andrews and being surrounded by some of the most intelligent, motivated, determined, and creative women in the world, I have learnt a lot. I have learnt about the impact these companies have on our planet, and their mind-blowing lack of ethics when it comes to their treatment of workers, the health of the planet, and sustainability.
I have also learnt about the wonderful world of small businesses. In the last year, I have discovered so many amazing companies founded and run by people who have discovered something they love doing and have made it into a business. These entrepreneurs created companies with sustainability and ethical production in mind, and they care more about the consumer (and the planet) than the aforementioned retail giants. And so, my shopping addiction has found something new to latch onto! 
If you were to look at my bank statement, you would see how heavily these three brands feature - which is why they are the perfect brands to share!
1.

Clothing: The Neptune Collective

The Neptune Collective was my uniform for Summer 2020, and will no doubt be my uniform for Summer 2021. Which is great, because founder Charlotte Magia described the inspiration behind the brand as quintessentially 'summertime' - great minds think alike! 

I first discovered Neptune Collective on Depop, and I very quickly discovered that practically every item of clothing they sold was something I wanted to own. My shopping addiction reared its ugly head, and I bought half the site. 

Charlotte founded the Neptune Collective, named after the Roman god of the sea, whilst studying fashion at the University of Essex in 2015. She now has 28 thousand followers on Depop, is a verified seller, and has also launched her own website! 

The Neptune Collective has sustainability built into its DNA - Charlotte has spoken about her desire to be sustainable since it was founded, and as a small business this is much more achievable:

"I love the idea of creating/selling clothes that people will have, love and make happy memories in. I also truly believe that your outfit gives you confidence - well it does for me. The concept that girls wear Neptune and go out dancing or have a memorable day/night in one of our pieces is really special to me. I am also very conscious that fashion is not a sustainable industry so I like the idea that our styles can be worn again and again, swapped with a friend - or sold on Depop/eBay. I love the idea of recycling fashion - plus most of our styles are really versatile and can be worn day to night, dressed up or down." - Charlotte Magia, founder

Recently, Neptune Collective launched a range of unisex sweatshirts made from 98% recycled fibres. Charlotte describes it as 'an ode to our Neptune girl, who loves to have adventures, to travel and to make memories. For everyone who has missed their sense of adventure & freeness in this new life we're living. It's a hope for the future that we will dance, see our friends & travel again.'

She expressed pride in the ethical choices she made with this collection, and an ambition that she will maintain this for future choices in the brand. 

Instagram: @neptunecollective_

The struggle to find good quality, tarnish free gold jewellery for less than my entire paycheck has always been hard. I actually stumbled upon Peach LDN when they did a joint giveaway with BareMe (small world), and very quickly realised that the jewellery they sold was exactly what I wanted to see on myself. I found a couple of gorgeous necklaces that I made into my everyday stack, and a matching bracelet too. They're subtle, delicate, light, and no, they don't turn my skin green or change colour to a dull silver (like so many necklaces I wore in my teen years). 

I wear the Turquoise Sunshine Necklace, the Love Me Necklace and the Sofia Snake Chain as part of my stack, and I have a super sweet matching Turquoise Sunshine Bracelet to match!

Peach LDN was founded by a young woman during the pandemic. It began as a hobby in the first lockdown, during which Natasha would sell resin jewellery and donate the profits to the NHS. Realising how much she enjoyed making jewellery, Natasha quickly turned it into a business, making sure to maintain the foundation of helping others. As testimony, each month she chooses a different charity to donate £1 to from every order. 

Despite the inevitable obstacles of founding a small business during the pandemic, she says she thinks 'people's mindsets have really shifted to shop small' and that she's had so much support from so many people. 

The inspiration behind Peach LDN was to create a jewellery brand that gave back whilst making you look good. I can personally attest to the success of this aim!

Instagram: @peach_ldn

3.

Lingerie: BareMe London

Lisa Vu started BareMe London last year, during our first lockdown. When asked about the inspiration behind the brand, Lisa said 'there has always been a thin line between feeling vulnerable and empowered wearing lingerie. I wanted to create pieces that allowed our customers to embrace vulnerability, hence the name 'BareMe.' Our pieces are not only your under armour, but are also designed to be worn as everyday wear. Throw on a BareMe. bralette, blazer and some jeans and you'll be ready to #wrestletheworld'

Like Natasha and Charlotte, Lisa saw the bright side of running a small business at this time, describing the experience as 'stressful at times, but weirdly therapeutic and exciting as we couldn't do much else during the pandemic.'

As Lisa says, BareMe is super affordable making it the perfect brand for me (who thrives off affordable) and I'm sure a lot of students.

I've been buying lingerie from BareMe since October, and I already have a ridiculous amount of gorgeous pieces that make me feel confident, cute, and, dare I say it, sexy! Now I wear BareMe bodysuits for dinner and drinks with friends, my BareMe bralette for dancing around the kitchen, and BareMe lingerie to feel a little bit special. 

Instagram: @baremelondon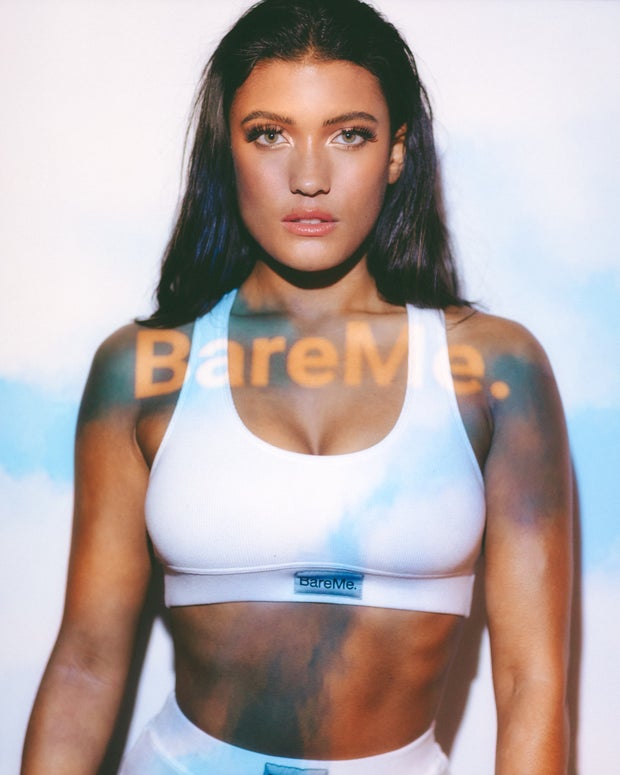 BareMe. London