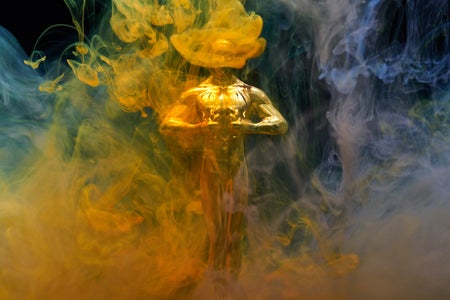 Everything You Need to Know about This Year's Best Picture Nominees
Content warning: this article contains spoilers! 
2020 has been a strange year, especially for film. While many expected a scarcity of enriching entertainment considering the worldwide lockdown, this has been far from the reality. Most of the films that have received academy recognition were all filmed before the pandemic, and lockdowns around the world seem to have provided ample opportunity for editors of all kinds to shine in their field. The real issue here is viewership. 
For many, becoming acquainted with the Academy's top picks is all about the experience. In years past, my mother and I curated a sort of ritual: as soon as the Oscar nominations would be released in early to mid-January, we would go to the cinema every weekend leading up to the big day to watch that year's Best Picture nominees. There was truly something special about sitting in front of that big screen, discussing everything about the film afterwards, and making predictions about its Oscar destiny. Uninterrupted, blissful film traffic followed by aesthetic appreciation and debate is so attractive to the average viewer because it makes them feel like they have a say in who wins. But cinemas are closed, and premieres have become scarce since the discouragement of gathering began last year. The film industry is heavily reliant on the duality of watching accessibility alongside that option of premier access (like award shows), which perpetuates film's cultural impact. Film is so untouchable yet touchable - everyone can watch films, but not everyone can walk the red carpet. For now, things remain out of balance. I believe this is why the majority of people I have spoken to about the Oscars still have not watched any of the films nominated for this year's Best Picture Award. This is where I come in. 
I have watched all of the Best Picture contenders. I have to say, it was a roller coaster of emotions, and I was very pleasantly surprised. Because of the state of the world, I believe, no one is talking about these films, or even new films in general. But they certainly deserve our special attention and discussion. Without any further ado, let's see what this year's nominations have to offer. 
The Trial of the Chicago 7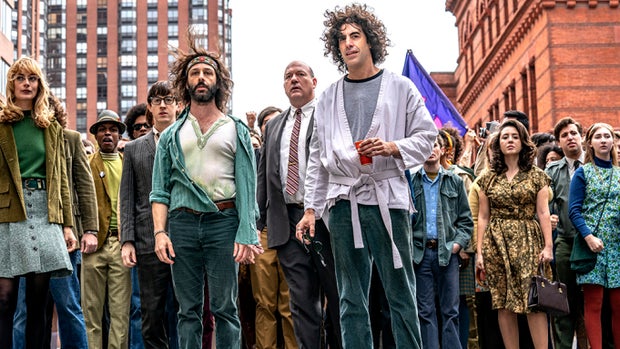 Netflix Netflix's The Trial of the Chicago 7 follows the 1969 culture-shifting trial when seven anti-Vietnam protestors and a member of the Black Panther Party were charged with conspiracy and crossing state lines with intention of inciting riots at the 1968 Democratic National Convention in Chicago, Illinois. While truly 'the whole world [was] watching', the eight defendants, Abbie Hoffman (Sacha Baron Cohen), Tom Hayden (Eddie Redmayne), Jerry Rubin (Jeremy Strong), Rennie Davis (Alex Sharp), David Dellinger (John Carroll Lynch), Lee Weiner (Noah Robbins), John Froines (Daniel Flaherty), and Bobby Seale (Yahya Abdul-Mateen II) fought for their freedom, dignity, and ideals. However, Bobby Seale, member and co-founder of the Black Panther Party, had not even met his fellow defendants until the indictment. In the film, Seale claims that he was thrown into the mix simply to, in his words, 'scare' the jury into finding the Chicago Seven guilty of their charges. Seale lacked proper legal representation in the courtroom, but his consistent requests for a lawyer were ignored on the grounds of Judge Hoffman's (Frank Langella) clear racist agenda, to the point where he had Seale be bound and gagged to ensure he would be silenced. Luckily, Seale's case was eventually severed from the Chicago Seven, but he was still sent to prison for 4 years for criminal contempt of court. 
The Trial of the Chicago 7 was a better film than the trailer made it out to be. Although it took a long time to get to the meat of the story, the wait was worth it when the arguably best part of the movie came around - Abbie Hoffman's speech at the stand. Abbie enumerated how his colleagues merely communicated ideas, not violence, across state lines. He even cited Abraham Lincoln's inaugural address, which states that 'The People' have every right to challenge their government, 'and if Lincoln had given that speech in Lincoln park last summer', Abbie said, 'he'd be put on trial with the rest of us'. The majority of the film was spent building up his character to be aloof, obnoxious, and the class clown among the seven. And yet, his eloquence and intelligence was able to turn the tide of the verdict. Topping it all off was Tom Hayden's closing statement, during which he listed all the names of the men who had died in the Vietnam War up to that moment. Given the past year being spent dually in lockdown and in protest, this film is more relevant than ever. The real question is: will it win the Academy Award for Best Picture? I don't think so. Why? Let's take a look at the other nominees. 
Promising Young Woman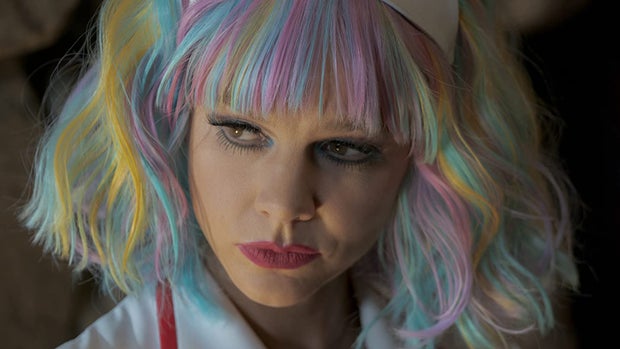 Focus Features Promising Young Woman follows the story of Cassandra Thomas (Carey Mulligan), a woman seeking revenge on men, more specifically against Al Monroe (Chris Lowell), who raped her longtime childhood friend, Nina, in front of a group of his friends whilst Nina and Cassie were in medical school. Five years later, Cassie repeats the routine of going to the local club every week, acting 'too drunk to stand', whereby a new 'nice guy' would come to check on her, offer her a ride home, and then proceed to try and take advantage of her. Before anything could be done, she snaps out of her act, and leaves with each man stunned. She returns home to her parents, goes to work at a coffee shop the next morning, and does it all over again. Things start to take a turn when a friend from med school turns up at the coffee shop and insists on taking Cassie out on a date. Cassie reluctantly agrees to go out with Ryan (Bo Burnahm), and starts to warm up to his humorous and loveable disposition. Meanwhile, after a series of promenades to avenge Nina - from her ex-friend Madison (Alison Brie), to the dean of students (Connie Britton) at her old med school, to the lawyer (Alfred Molina) who had the case dropped, Cassie eventually gets hold of a video recording of Nina's rape. However, she is met with some startling information: Ryan was one of Al's friends, and was present at the rape. After breaking up with Ryan, Cassie heads to soon-to-be married Al's cabin-in-the-woods-bachelor-getaway disguised as a stripper. She tricks Al to have himself handcuffed to his own bed for a 'lap dance', where she slowly reveals her true identity and attempts to carve Nina's name on his stomach with a pocket knife. Panicked and packed with adrenaline, Al breaks free and suffocates Cassie with a pillow. After a long struggle, Cassie dies. She is declared missing, so Al and his friend burn her body in a nearby clearing. However, the police arrest Al in the middle of his wedding after finding the only piece of evidence sitting in the pile of Cassie's ashes: a necklace with Nina's name on it. 
The trailer for this film, I think, is very misleading. Of course it hooks in viewers who want to see a woman getting revenge on men, and almost leading you to believe that she kills every man she tricks in a 'women-getting-their-power-back' sort of way. The first 20 minutes of the film appeal to this as well, from the harsh tally marks to the names being crossed off in her secret notebook. It becomes clear; however, as the film continues, that the goal of this story is not to show a turning of the tables. It is to show its audience a story of inescapable grief for the loss of a dear friend, and for how the world truly is for women. This theme started to reveal itself when it became clear that past 'victims' were not in fact killed. Then it came to the vengeful promenades that seemed to be malicious at first glance, but actually were harmless acts of deception made only to scare her victims (except for the lawyer, whom Cassie had hired someone to beat up but cancelled when he genuinely apologized for having the case dropped). The final piece that put it all together was Cassie's death. I know I am not the only one who thought that Cassie would break free from Al's hold, and get her revenge once and for all. But she didn't. In that moment, it was clear that Emerald Fennell wanted to show her audience that right now, women do not come out on top, despite the claims that women 'have it a lot better now'. Women have made strides toward equality, this is true. And yet, situations like what Nina and Cassie had with Al happen all the same, and too often. There is clearly more work to be done. 
This film was striking and exceptional. However, I do not think it will win the Academy Award for Best Picture. This film will be remembered as one of the greats, and Carey Mulligan will undoubtedly be awarded for her subtle but sharp performance as Cassie. 
Minari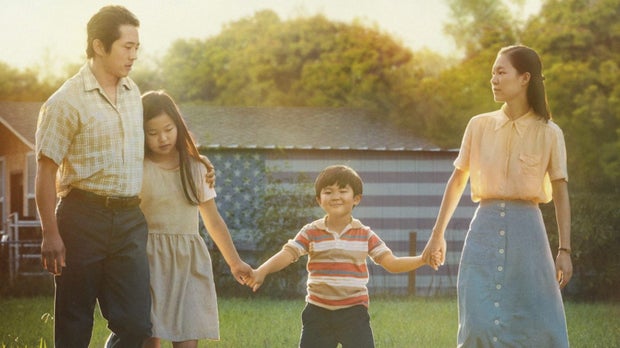 A24 A24's Minari tells the tale of a Korean-American family packing up and moving to rural Arkansas in the 1980s to grow Korean produce for a vendor in Dallas. Jacob, Monica, and their children, Anne and David, move into a trailer on a plot of land that has never been used for the produce Jacob intends to farm. Jacob is optimistic, while Monica is not convinced that the move was a smart choice, since they live far away from any hospital and David suffers from a heart condition. They are later accompanied by Monica's mother, Soon-ja, who receives criticism from David and Anne for not being like a 'real grandma'. At church and amongst their friends, David and Anne experience a series of Asian stereotypes and microaggressions, and are therefore convinced that in order to belong, their grandmother must 'bake them cookies' and not 'swear'. Soon-ja, who has a lively sense of humor and a sharp tongue, takes their requests with a grain of salt and loves and cares for her grandchildren nonetheless. Soon-ja and David even plant minari (korean water celery) together on a riverside nearby their trailer. 
Throughout the film, the Yi family is met with a series of challenges involving their crop, Jacob and Monica's marriage, and David and Anne's struggle to fit in, which is all encompassed in the looming possibility that the move to Arkansas was rash and unsustainable. Later in the film, Soon-ja suffers from a stroke and Monica declares to Jacob that she is leaving him. And then, quite suddenly, the shed holding all the produce about to be shipped to Dallas catches on fire. What could have been the breaking point was instead a bonding moment for the Yi family. David's heart heals, Monica and Jacob stay together, and the family muddles through with a new season of produce. What really saved them financially, however, was Soon-ja's minari, which had been growing in surplus at the riverside all this time. 
Minari felt like a warm blanket after a long day's work. It showed struggles with love, health, family, money, and life in general. Jacob maintained his faith in his dream despite the odds that were before him. It was his determination that brought them all together.
Steven Yuen and Han Ye-ri gave incredible, real performances as Jacob and Monica. They were both nominated for Best Actor/Actress, Yuen being the first Asian-American actor to be nominated in this category. This film was well shot, well written, well performed, and well scored. Will Minari ride the Parasite wave and be the second foreign language film in a row to win the Academy Award for Best Picture? I don't think so, sadly. But, I know for sure that many people, myself included, will return to this film often for comfort. 
Sound of Metal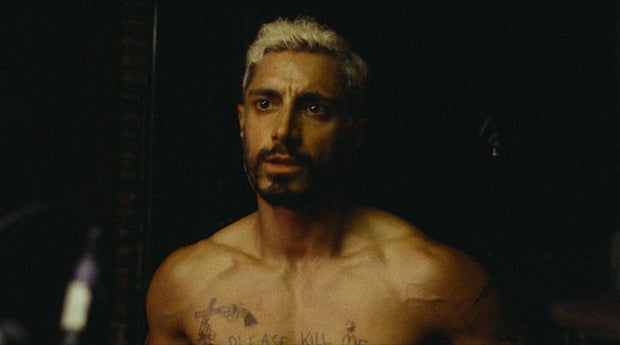 Amazon Studios Amazon Prime's Sound of Metal tells the poignant story of a heavy metal drummer named Ruben Stone (Riz Ahmed) whose life turns completely upside down when he starts to lose his hearing. Ignoring the problem, he continues playing in the heavy metal duo which consists of him and his girlfriend, Lou (Olivia Cooke). As a result, he goes completely deaf, rendering the pair incapable of continuing their concert tour across America. Desperate to restore his hearing to continue their tour, Ruben goes to a doctor and probes him about surgery for cochlear implants. However, these implants are not typically covered by insurance and are incredibly expensive. Lou reaches out on Ruben's behalf to a community of deaf people where Ruben can stay in the meantime to learn American Sign Language (ASL) and look deeper into the internal issues that he faces. At first, Ruben refuses to comply with the rules and requirements set out by Joe (Paul Raci), who runs the community. With time, though, Ruben warms up to the experience, learns ASL in full, and even spends a great deal of time at a local elementary school for deaf children. After all this, Ruben sells his van (his home), and rounds up the final amount to get cochlear implants. Unfortunately, the surgery's result causes Ruben to hear a harsh distortion of actual noise, which tragically disappoints him. After a reunion with Lou in Paris and a party with her father's family friends, Ruben comes to the realization that silence is what he craves. The final scene of the film shows Ruben in the busy streets of Paris, the audio distorted and uncomfortable to listen to. Ruben takes a deep breath, and takes off the device that helps activate the implants. A warm silence cuts through the distorted noise, and Ruben relaxes. The film ends. 
Sound of Metal is a work of art that shows how external circumstances serve as a catalyst to make known a bigger internal struggle. Upon their meeting, Joe reminds Ruben that the people residing in his community are 'looking for a solution to 'this' (gesturing to his brain) 'not 'this' (pointing at his ears)'.  Whatever we are bothered by, whatever we think is bothering us, limiting us, keeping us from peace - is not the actual problem. Ruben was wholly convinced that his life would be fixed with these cochlear implants, only to learn that silence was all the more comforting than artificial noise. Do I think Sound of Metal will win the Academy Award for Best Picture? I don't. I adored this film, but I believe that there are other contenders that are more suitable for the award. 
Mank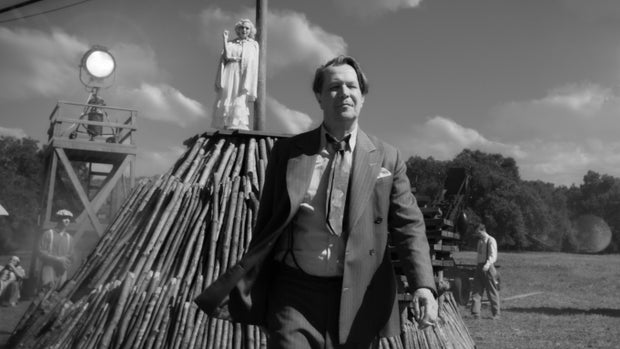 Netflix Netflix's Mank takes on the tragic but inspiring narrative of famed screenwriter Herman Mankeweicz (Gary Oldman) in his journey writing the notorious Citizen Kane, which won Best Original Screenplay in 1942. With this film's frame narrative structure, we see Mank's physical process in writing Citizen Kane while also delving into Mank's personal experiences with the Great Depression, anti-socialist agendas, power struggles within Metro-Goldwyn-Mayer, and alcoholism. Shot in a style that parallels that of a 30s/40s black and white motion picture, with type-writer style captions and transatlantic accents galore, the film portrays a story just like what director David Fincher, or rather his father, Jack Fincher, imagined it to be. Jack wrote the script for Mank in the 1990s, but passed away in 2003 from cancer. Apparently, Jack originally intended the role of Mank for Kevin Spacey. Who would have guessed that David would fill his shoes with Gary Oldman?
Mank was an enjoyable film. It provided a perspective on how much the world has grown socially and politically, but it also triggered the perfect amount of periodic nostalgia to really pull you in. It was also especially rewarding to see Mank get his just desserts for what many characters throughout the film referred to as 'the best thing he's ever written'. Herman Mankeweicz had to fight for his place on that award, and Orson Welles wrote next to none of it yet was rewarded nonetheless. The film leaves its audience satisfied - let credit be given where credit is due. Was Mank a well rounded, congenial film? Yes. Do I think it will win the Academy Award for Best Picture? No. 
The Academy has recently been shying away from awarding Best Picture to films about Hollywood. While films like La La Land to Once Upon a Time in Hollywood do indicate the appeal of the subject manner, but the ones that have come out on top recently prove to be works of art that speak to something about society as a whole, not just in the film industry. The truth is, not everyone can relate to the struggles of a filmmaker. It is moving, yes, but the Award for Best Picture is a legacy - it tells you something about the year that it was made. Hollywood itself knows that the films that deserve to win are not the ones that are about them, at least not anymore. 
The Father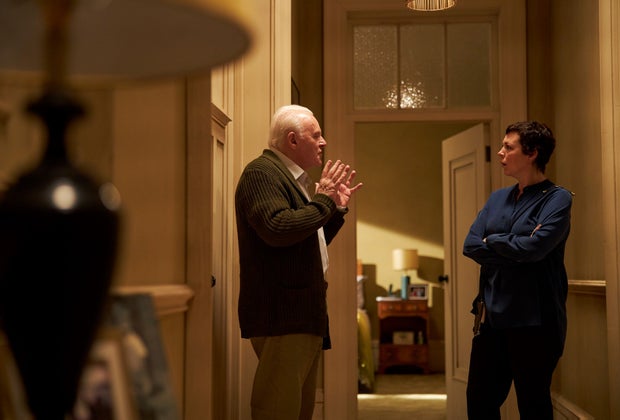 Sony Pictures Classics The Father, a film which Florian Zeller based on his play, La Père, is a gut-wrenching tale of aging father Anthony and his experience with dementia. Anthony is played by the outstanding Anthony Hopkins, and his daughter Anne is played by fellow Oscar-winner, Olivia Coleman. Stubborn and sarcastic, Anthony fights and refuses to lose autonomy over his life - being put into a home. As he thinks more and more fiercely and decisively on the subject, his dementia worsens. This film is unique because the hour-and-a-half that this film takes is not spent watching an elderly man experience confusion, in the typical narrative film style. The film is shot, cut, and cast to cause its audience to experience the same amount of confusion with people, places, things, and time as someone who actually has dementia. People in Anthony's life are often temporarily replaced by different actors to simulate the confusion of facial forgetfulness. Lines are repeated by different people to create the delusion that time is not moving linearly - in this film Anthony is perpetually stuck in one 48 hour period. Many characters contradict the things that they say and do constantly. Early on, Anne told Anthony that she was moving to Paris, which Anthony accepted. And yet, just a few scenes later Anthony brought up the subject and Anne insisted that she never told him such a thing. The film ends with Anne having moved to Paris, leaving Anthony in a home where he could properly be taken care of. 
I tried desperately to make sense of the timeline, the actors playing two different characters, and the contradictory statements. I then realized that I probably shouldn't. Because dementia is not supposed to make sense. There are some moments in the film that connect the audience to details about Anthony's life which bleed into his delusion, like his daughter who passed away having the same face as his new caretaker (the same actress who played his daughter also played his caretaker). This story is not supposed to suddenly make sense in a The Usual Suspects, Keyser Söze sort of way. We are left with confusion, grief, and tears. That's it. 
I do not cry during movies very often, but the emotion creeps up on you in this film. The majority of the time, the audience is left confused and frustrated, just as Anthony is. In that final scene,  however, Anthony gives up the fight, lets down his stubbornness and cries for his mother. It was that sense of grief, that sense of helplessness, that sold Hopkins' performance. Do I think that this movie was absolutely incredible and will win awards? Yes. Will it win the Academy Award for Best Picture? No. This was clearly a very performance-based film, much like The Darkest Hour. This was a time for Anthony Hopkins to shine bright once again, but I do not think the film overall will win in the Best Picture category. 
Judas and the Black Messiah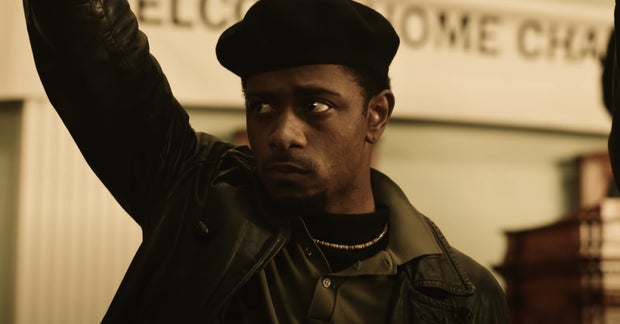 Warner Bros. Judas and the Black Messiah tells the true story of Fred Hampton (Daniel Kaluuya), the chairman of the Illinois chapter of the Black Panther Party, and his betrayal by Bill O'Neal (Lakeith Stanfield), an ex-car thief who agreed with the FBI to be an Informant on Fred in exchange for his freedom. The film takes us through Bill's journey in becoming closer to Fred and the Panthers, feeding information to FBI agent Roy (Jesse Plemmens), and his constant mental battle between looking out for his own interests and maintaining his belief system. By the time Roy made a request to Bill that pointed directly toward Fred Hampton's murder, he was already past the point of no return, and his hand was forced. Bill provided the FBI with a floor plan of Fred's apartment, where they raided it and shot him in his sleep - even though he was set to go back to prison just a few weeks later. Essentially, Bill O'Neal provided the FBI with the last detail they needed to carry out Fred Hampton's execution. The real-life Bill O'Neal did a tell all interview in 1989. The night it aired in 1990, O'Neal committed suicide. 
Shaka King produced, directed, and co-wrote the screenplay with Will Berson, Kenny Lucas, and Keith Lucas. This Fred Hampton biopic has apparently been in the works since 2014. Clearly, their work paid off. Because in my opinion, Judas and the Black Messiah was everything that The Trial of the Chicago 7 wanted to be. During this film, you feel simultaneously sympathetic for the situation that Bill got himself into, and yet, what he did to one of the most important figures in the Civil Rights movement of the 20th century remains unforgivable. Throughout the film, the audience is moved by Fred Hampton's leadership and confidence i the face of adversity - primarily the Chicago police force. From police brutality to the legendary Civil Rights movement of the 60s and 70s, the film is a perfect example of how film in general is almost always reflective not of the era it depicts, but of the time in which it was released. 2020 was a year defined not only by the global pandemic, but also by the call for justice spearheaded by the Black Lives Matter movement on behalf of individuals like George Floyd, Breonna Taylor, Atatiana Jefferson, and countless others. If there is a movie to represent the social injustice that 2020 brought about, it's this one.
I believe that Judas and the Black Messiah deserves to win the 2021 Academy Award for Best Picture. However, it is not the movie currently in favor by the critics. Personally, I think it will be a close race between this film and the critic favorite, which brings us to our final film. 
Nomadland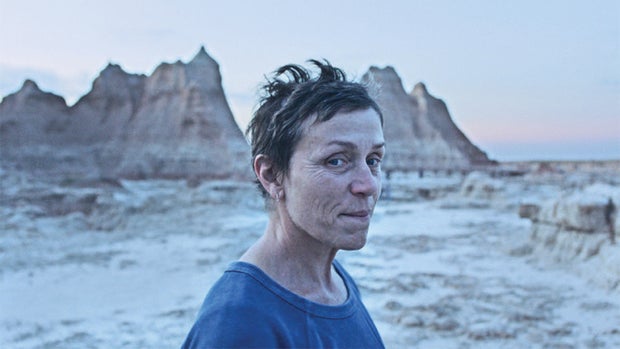 Searchlight Pictures Nomadland tells the heartbreaking story of Fern (Frances McDormand), a woman in her sixties, who, after losing her home in the Great Recession, quits her job at Amazon and packs up everything to live in a van and travel the American West as a true 'modern-day nomad'. Fern refers to herself primarily as 'house-less', not homeless, a statement that is very representative of the spunk and resilience that defines Fern as a character. She befriends Linda, her co-worker at Amazon, who introduces her to a community of nomads in Arizona, organized by vandweller and author, Bob Wells. Fern's journey as a nomad earns her knowledge of self-sufficiency, supportive and caring friends, and best of all: clarity. Fern was displaced physically when the plant she worked at in Empire, Nevada shut down, but she was also displaced emotionally after her husband Bo died. Towards the end of the film, after a shared friend, Swankie, also passes away, Fern enlists Bob's advice for getting over her love for her late husband. Bob opens up to Fern about his son's suicide, and advises her to rethink the finality of goodbyes. In true nomad fashion, Bob knows inside that he will see his son again 'down the road', just as Fern will see Bo again, too. The film concludes with Fern making a final visit to the abandoned plant where she and her husband used to work. She disposes of her belongings from her old life and hits the road one final time. 
Nomadland shares a story of heartbreak, heartache, and moving forward for the sake of your own well-being, especially after losing a loved one. This could not be a more current topic of discussion, after the United States has lost over half a million lives to COVID-19 in the past year alone. The media, governments, and laws are primarily concerned with containing the virus - and so they should be - but it is our job as individuals to follow the appropriate guidelines so that no more lives will be lost to this virus. However, this movie touches upon a side effect of this pandemic that the general public doesn't often speak on: grief. This film beautifully displays the dissonant harmony between going about everyday life and dealing with the hardship of losing someone you love. Not to mention that aside from Frances McDormand, the entire cast of people that Fern meets are real people, who have gone through real struggles and share their emotional experiences with life and death. 
These reasons, I believe, are why critics across the board predict that Nomadland will be this year's Academy Award Winner for Best Picture. I cannot help but agree with them, that out of all the films, this one pulled on the heartstrings and resonated in a deep, meaningful way that some of the other films did, but not in the same way. However, I can't help but think that Judas and the Black Messiah would also be a valid piece to help future onlookers of 2020 understand the tone of the year. Both these films showcase the different ways in which 2020 was a difficult year for all of us, from fighting for rights, to losing loved ones. My final answer: it is a close race between Judas and the Black Messiah and Nomadland. I am interested to see which direction the Academy will go.