Alongside what feels like every other Gen-Z girl right now, I have spent the past few months indulging in the art of online retail therapy. After befriending the mailman, mistreating my bank account, and overflowing my closet, I realised that this venture is not only incredibly unsustainable, unnecessary, and detrimental to the planet, but has also become a tad expensive, to say the least! However, this isn't even the real problem. As I get ready to head back to campus and reminisce on the first semester's closet cramming, I am faced with the heart-breaking predicament of having to pick favourites from my impulsive purchases. Is it really my fault that leather blazers came into fashion in black and brown?
If you expected your first-year dorm to have something along the lines of a walk-in wardrobe, I hate to break it to you, but college girls aren't granted the same wishes as the Kardashians. However, will you have to throw out textbooks to make room for sweaters? Surprisingly, the answer is no!
University girls, if you don't want to find yourself in the same position as I did, prepare yourself. From headaches to hangers, here are five tried-and-tested closet organizers that won't put a stop to your top-tier LBD collection. 
​1. Stack up on space-saving hangers
Did you know you could fit four tops on one hanger? I certainly didn't, but now that I do, my closet has double the space. Something so simple that requires zero installation, you have to get your hands on these. Amazon has plenty of choices ranging from five to ten pounds, and they come in super cute colours! No more creased camis in the foreseeable future.
 Magic Space Saving Hangers, Amazon, £16; shop now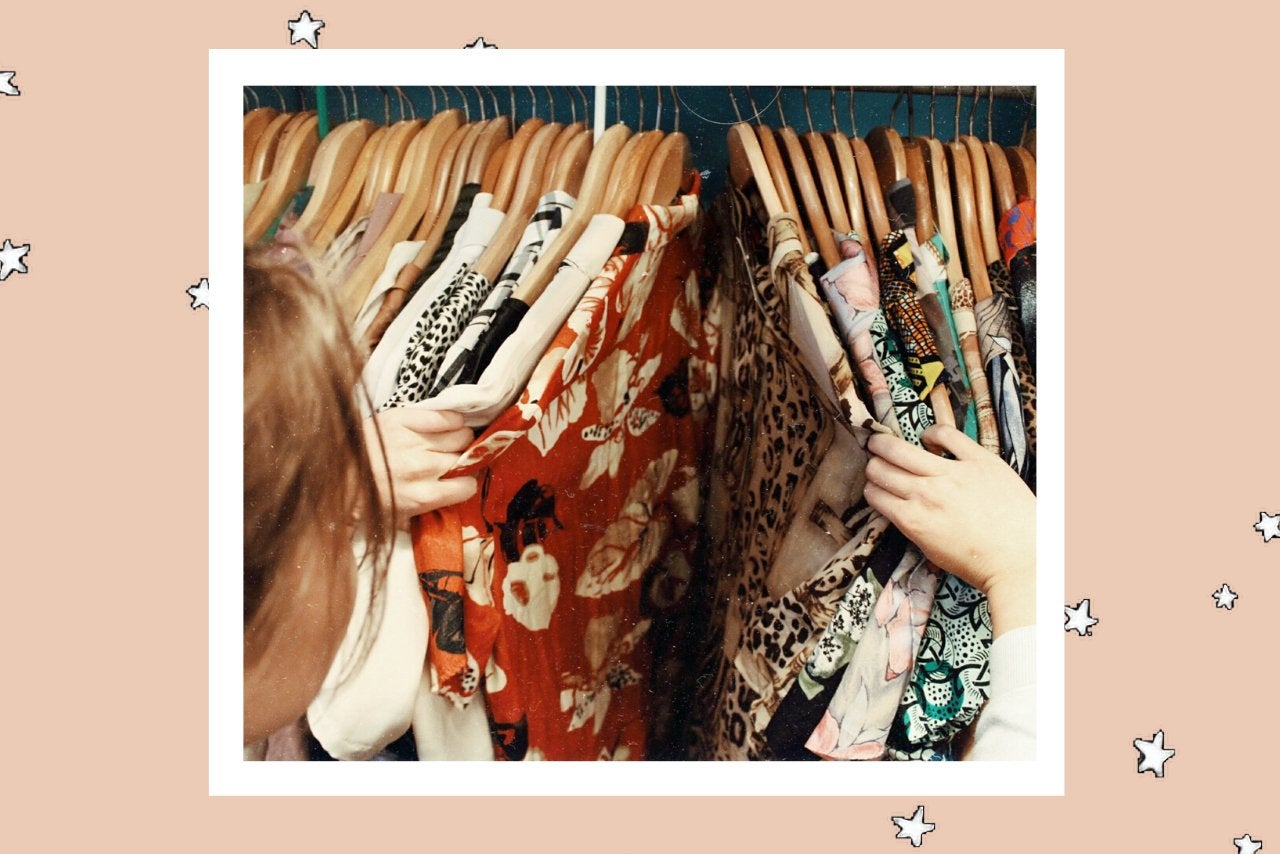 2. Hanging shelves will become your new bestie, seriously.
With patience shorter than a flick through Vogue, anything DIY is unheard of to me. That's why freestanding shelves are a go-to. These can be seamlessly hung up within seconds and fit all of the essentials. A perfect place to store folded sweaters or even your most sought after pair of heels. Colour coordinated closets are so last year, so take notes and add this to the top of your to-buy list. I'm sure that the House of Sunny dress in your basket can wait…
Six Hanging shelves, John Lewis, £18; shop now
3. Didn't know boxes could be cute? Well, you do now. 
With Spring just around the corner, you might want to say farewell to those big chunky-knit jumpers that kept you snug last winter. These boxes are the solution to all your problems, keeping bulkier items tucked out the way until it is cold enough to wear them again. A better investment than bitcoin, and the perfect quick-fix for any turtleneck hoarders. Bonus points if they come in pink!
Pink Cara Fabric Cube Storage Box, Laura James, £6; shop now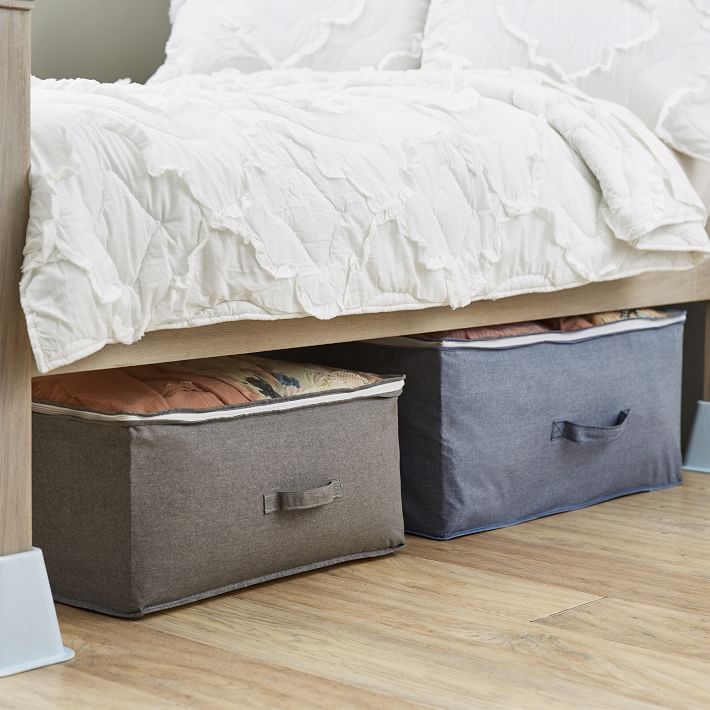 4. Don't forget drawers!
Infamous for their practicality, it is no wonder these always seem to slip my mind. These draw dividers are pretty self-explanatory, but nevertheless crucial – the epitome of a getting older purchase. Ideal for storing anything from bralettes to bracelets, these are a must for organising closet space. I blame Tik Tok for my romanticization of folded socks…
Skubb Small Boxes, Ikea, £5; shop now  
5. Carts are making their comeback
I for one know how difficult it is to resist the urge of throwing everything on the floor after a strenuous day of work at Pret. If you can relate to that in any way, stop reading this article and order yourself a storage cart asap! OKAY, it might not scream 'Hermes Birkin Wall', but it does free up space in your wardrobe, and trust me, you'll need all the space you can get. 2021 is the year for self-care, and your clutter deserves better!
Mint Green 3- Tier Rolling Utility Cart, Amazon, £32; shop now
With my newly organized college closet, the days of wardrobe malfunctions are long gone! If only I knew all of this before I cancelled brunch all those times…