Here's hoping that everyone's version of hot girl summer is going according to plan, whether it's working hard or hardly working, sunbathing on beaches or making career moves under fluorescents. Whatever your summer looks like, lets talk about how you can spend some of it by yourself - because those moments are underrated and necessary.
It's not talked about enough, but it's okay to spend time by yourself. There's a lot of empowerment and happiness that can come from taking yourself out for a meal or going shopping alone. Not every activity requires others to be involved, whatever society says. If you're comfortable enough in your own company to spend alone time with yourself, you should take advantage of it and set aside some time for yourself to do just that. I've found that it's really healing - and that's coming from someone who doesn't always like being by myself.
If you're not there yet, that's okay. I pushed myself to spend more time alone until I did become more comfortable with it and if you want to discover that for yourself, this list helps with that, too.
Not sure where to start? Here are a few ideas that I've enjoyed and recommend.
Relax at home
You don't even have to leave home for this one. Find something around home that equates to ultimate relaxation for you, whether that's a warm bath, curling up with a good book, stretching out in a hammock or anything in between.
I love a good bath, with extra garnishes just like the photo above adds. Give me the candles, the eucalyptus, the essential oils and welcoming bath salts because I'm here for it.
Spending time alone doesn't take much and it certainly doesn't cost money to do. It also doesn't need to be productive to be a success, so for anyone who has that incessant brain nag that they need to be doing something at all times - tell your brain to hush. You do not always have to be doing something, which is something I'm still trying to learn.
Setting aside some time for yourself to relax will really help you out and benefit you immensely.
Take yourself out for a meal
Take date night to a new level by leaving your date at home. Uber to brunch and have some delicious French toast with a nice mimosa, because you don't need your girls to do that. Grab a good book or something to do and spend some quality time a coffee shop, mulling in the peace and caffeine.
This doesn't need to be fancy or extra. You don't need to spend a lot of money to enjoy a meal out, either. Run to Beezer's and enjoy a delicious, super budget-friendly sandwich sent from the sliced meat gods.
This idea is a super flexible option and a great first step towards spending time alone with yourself. The silence will allow you to do many things.
Go to that concert you've been dying to see
This one gave me a little anxiety, but in the end it was so worth it. Sometimes, you can't always convince your friends to come to a concert with you but there's no way you'll miss it, right?
So take yourself.
Be safe, plan ahead and be aware of your surroundings (because we aren't getting pickpocketed). Fill up your gas tank, grab some snacks and go see the artists you wanted to see because you deserve it. Don't wait on anyone else.
I drove from Columbia to Charlotte and back in a night to see Orville Peck and had an amazing time. I'd never driven that far alone before, especially late at night but it was so worth it.
So if you see an upcoming show announcement and you know you want to go, don't hesitate. Plan that trip out and enjoy yourself.
Take a little shopping trip
This is another outing you don't need people for. If you want to hit some stores, run errands or thrift - just do it. Take your time and don't feel rushed, either because you're going at your speed. Have fun with it!
It can feel awkward when I go out by myself and shop, so sometimes I'll pop earbuds in and lose myself in music. Plus, it's very rare anyone will bother me if I've got earbuds in. I definitely recommend this option if you want to head out alone but are anxious about it.
Assume the main character vibe and you can do anything on your own. Just be safe, besties.
Go for a drive or adventure
If you like to drive, this one is for you. It can be so relaxing to hop in the car and start driving, no destination necessary. My favorite thing to do is roll the windows down and turn the music up. If you're not a driver or want to be a little eco-conscious, pick another mode of transportation and apply the same concept.
Get outside and bask in the sun a little. It does wonders for your physical and mental health, according to this article (and my doctor frequently telling me I need Vitamin D).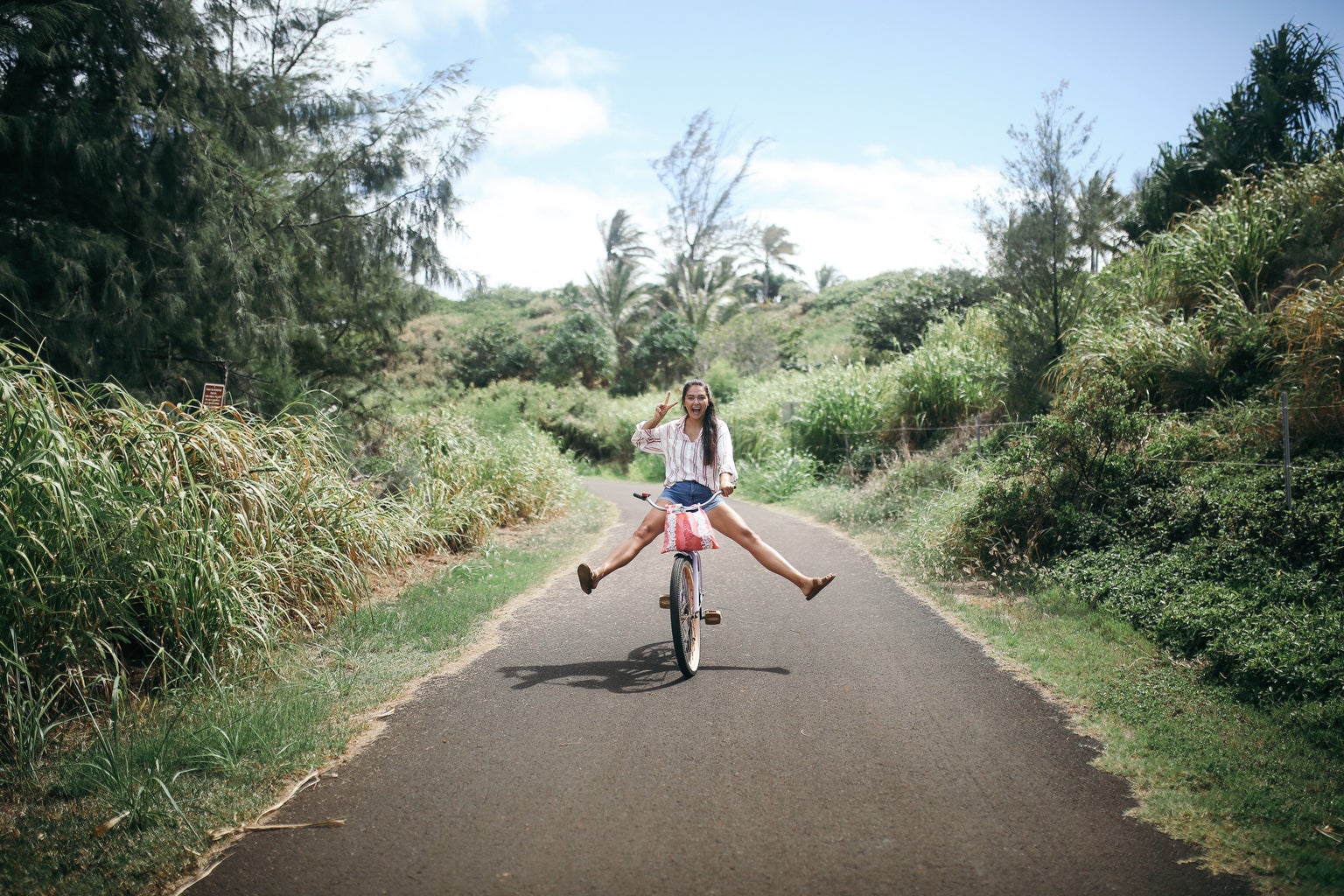 This is definitely not a comprehensive list, just a few suggestions for anyone wanting to spend a little time with themselves. I've done all of these things and enjoyed them immensely, so I will continue to recommend them.
Go forth bestie - get to know yourself a little better.
There's opportunity for reflection, healing and growth in that space, as long as you allow it.