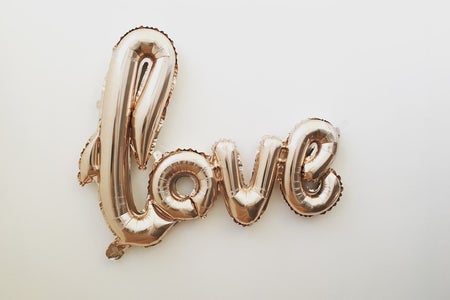 Mandy von Stahl on Unsplash
Love is Love, Even if They are Your Best Friend
We open on a handsome couple sitting in a dimly lit restaurant. The room: flooded with beautiful music and rose petals littering the floor. Their eyes meet and they know that they truly love each other. Apologies, but I believe that is the worst thing that I have ever written. Not that there's anything wrong with love and celebrating said love, but not everyone wants that. Sometimes the best way to celebrate love is with the people who have been by your side for years, your best friends. Fueled from an episode of New Girl, 2021 is the day for a girl's night. Not just face masks, wine, and other skincare treatments. This Valentine's day is the day for fancy cakes in wine glasses, ball gown dresses, and teacups holding our favorite sodas and juices. 
One thing that is always preached, especially to single women on Valentine's Day is the need for self-love. This is a very good thing, but sometimes self-love is more effective when practiced with those you love. So, break out the face masks, the delicious food, and get to work on having your own self-love day. Here are some of the top ideas to make your self-love day even better:
Getting in the Right Headspace
Tune into your favorite lovey-dovey playlist, don't be shy, we all know you love screaming the lyrics to 'Baby' by Justin Bieber, so don't even lie. Spotify has recently added a new feature where you can make collaborative playlists where anyone can add their own favorite love songs, this gives everyone a chance to scream random lyrics like the world is ending. If you don't want to put together your own playlist, here is a great one. Headspace is important on Valentine's day, stay away from the sad music because texting your ex is not a good idea. 
Planning the Calories
No, we are not calorie counting on Valentine's day. Go buy as much chocolate as you want and my personal favorite is buying or baking cakes that you eat out of wine glasses. Let me tell you, feeling fancy is so much fun, especially when you 'fancy' the wrong way. Wine is fun and all, but cake is so much better. 
Getting Ready
Get ready like it's New Years Eve. Find that beautiful dress that you love but never have a place to wear it. Guys--find that awesome tux from prom in high school and dress to impress. But this time you're only dressing to impress yourself. Valentine's Day is being owned by you this year so make yourself feel confident and excited to be who you are.
Enjoy Yourself
The biggest piece to owning Valentine's Day this year is enjoying yourself. Invite the people who you love being around but keep it lowkey, remember that you don't need the whole block in your apartment or dorm to have fun. Stay loose, don't stress, and relax. Valentine's Day is just another day but with a focus on love, so remember to give love to the people you care about, and one of those people who deserve the most love is yourself.
To everyone who chooses to stay in on Valentine's Day, whether you're in a relationship or not, just remember to enjoy the day. Enjoy the time with your significant other but enjoy the time with yourself too. You're the most important factor in your life, always remember that.