Not-Basic Ways to Get in the Christmas Spirit
Honestly, the only reason I get excited for Halloween is because the next day is the start of the Christmas season! November 2 is nothing special - other than the fact that holiday drinks begin at Starbucks! I understand that not all people love Christmas as much as I do, but some people just don't know how to get in the mood for the season. Well, look no more. I've brainstormed some fun ways to get in the mood -- not just "listen to Christmas music on repeat," although you definitely can do that.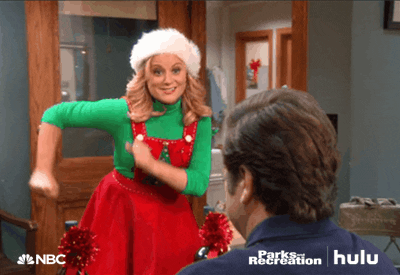 1. Start planning your gifts for friends and family
Anyone that knows Parks and Rec knows that Leslie is the best gift giver ever; she even calls it her sport. Well, I too love giving gifts. In fact, one of the reasons I love Christmas is because I really enjoy giving presents. I absolutely love splurging on my mom, because she's the best and she is never willing to splurge on herself, and I love going out and shopping for my little sister. So, as soon as November 1 rolls around, I send out the obligatory message: "So, what do you want for Christmas?!" Honestly, just planning the perfect gift is 80 percent of why I get so excited for Christmas. 
2. Make a playlist of Christmas songs you listened to as a child and play it while decorating​
Image Via Michael Buble
Michael Buble is defrosting, y'all, so Christmas is fast approaching! Christmas was my favorite holiday as a child and it still is, but there are some Christmas tunes in particular that make me feel nostalgic and make me appreciate my childhood just a little more. There is only one way to decorate for Christmas -- you must listen to Christmas music because for some reason, Frank Sinatra's Christmas album just goes perfectly with decorating, in my opinion. I love doing this with my family because we all drink coffee and talk about Christmases past while putting the tree up. It's just a perfect way to get excited for the season.
3. Buy a hot coffee and go ice skating​
Image Via Galleria Dallas
Ice skating is honestly a blast any time of the year, but with a hot coffee and the cold weather outside, nothing feels more perfect for the season. I recommend the Galleria after Thanksgiving because they put up a giant Christmas tree and it is so gorgeous to skate around! The Galleria also has a lot of fun Christmas decorations that make for great photo ops. You could even turn it into a date because yes, cuffing season is indeed upon us. 
4. Watch a Christmas movie, or five. No judgment here​...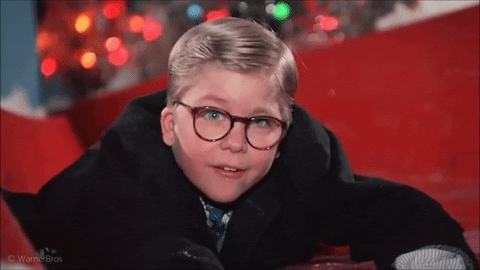 Image Via Giphy
"A Charlie Brown Christmas," "Elf," "A Christmas Story," "Love Actually," "The Polar Express," "Home Alone" and "The Grinch" are some of my favorites. My mom, bless her soul, watches Hallmark Christmas movies starting in October, so if you think my enthusiasm is early, you now know where I get it from. Nothing says Christmas like Christmas movies and cozying up in blankets with hot chocolate! 
5. Enjoy the Christmas events at SMU 
Image Via SMU
A beautiful Christmas concert on a gorgeous campus. Celebration of Lights occurs Monday, November 26, at 6 p.m. Staying the entire time is a MUST because the best part of it is the last part -- everyone sings Silent Night and holding lit up candles, and when you get to the line "all is calm, all is bright," they turn on all the lights on the Christmas tree. Chills, y'all. I'd also recommend SMU Meadows Season of Hope Christmas concert, Thursday, November 29, at 7:30 p.m. in Caruth Auditorium. Our musicians in Meadows are so talented!